All
Vizlly FAQ: Are Vizlly Website Themes Responsive in Design?
---
When we launched Vizlly, our new Multi-Channel Digital Marketing System last year, we knew that it would give hotel marketers an opportunity to manage all of their digital marketing using just one system – and so much more. Vizlly is the epitome of visual storytelling, where the hospitality industry is headed (and really all industries).
In the few months that have gone by since we launched Vizlly, we've learned a lot about what hotel marketers want in their ideal digital marketing system and, as expected, we've received numerous questions about Vizlly's capabilities too. I'd like to devote this blog series to personally answering the top Vizlly FAQ that you've asked us.
Question: Are Vizlly Website Themes Responsive in Design?
Answer: Our website themes are beyond responsive. Using a single content management system, Vizlly, you can build a website for a standard browser, smartphone and tablet – all with the same content or with tailored content – your choice. The beauty of our optimized adaptive designs is that instead of having compromised design on mobile devices, our themes are optimized specifically for standard browser, mobile and tablet. This ensures you are meeting the needs of consumers using a wide range of devices.
You've likely heard a lot of mobile buzzwords being thrown around the industry. Responsive. Adaptive. Mobile-first. Mobile-friendly. Mobile-optimized. The sheer volume of terms may make you want to throw your hands up in frustration. But don't do that. Your smartphone probably will not survive the toss.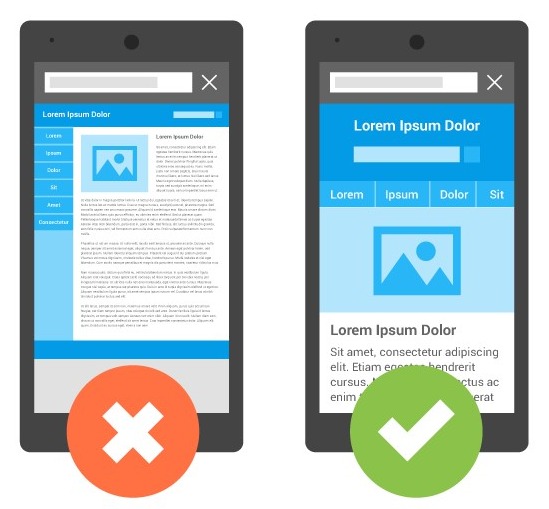 At the core of any web/e-commerce solution is adapting your website to meet the needs of customers using a wide range of devices, especially considering that 2015 marks the first year that mobile sales will surpass PCs, fulfilling Steve Jobs' prediction from back in 2010.
Coupled with the fact that travelers overwhelmingly use mobile devices to search for accommodations online and the fact that mobile-optimized websites may rank higher in search engine results, thanks to Google's new mobile algorithm changes, mobile is now a must-have.
Now, since mobile is a must, then you need to appeal to the mobile consumer without increasing or complicating your workload and that's where responsive websites first came into play.
Prior to responsive, e-commerce professionals managed separate content management systems (CMS) for each of their standard browser, smartphone and tablet optimized websites. They then published/pushed these websites live on separate domains – hotelproperty.com; mobile.hotelproperty.com; tablet.hotelproperty.com.
Although the websites provided a better and optimal experience for the consumer, the overhead and work involved in managing three separate systems was onerous and too much for the average marketer.
The solution? Using one CMS to create a website for all your devices without repeating the work multiple times. There are, of course, some drawbacks to this solution. To get a website originally designed for a desktop computer to render properly on a smartphone meant compromise… it is not optimal. The other drawback is that the content on a responsive site is the same regardless of device. That means the mobile-only special offer you want on the smartphone version isn't possible.
So, developers came up with adaptive design, which uses the same principles of responsive design (reformatting your content to fit the device, with some flexibility to tailor content) but that still doesn't allow you to deliver an optimized experience that is built for the specific intent of your mobile customer. And that's why we developed "Optimized and Adaptive" to describe the approach we have taken with Vizlly – one CMS, one solution to tailor the content to each of your consumer's devices.
Vizlly's Mobile Optimization features make it easy to:
Provide your consumer with an optimized version of your website for the device they're using
Tailor your website content to specific devices
Provide "no extra" work to build or maintain multiple versions of the website
Optimize your media, reformatting to fit the travel shopper's device
Provide websites with the best load time performance and overall user experience
We call this Optimized & Adaptive and it is an easier and better way to ensure your website is meeting the needs of consumers using a wide range of devices while minimizing any unnecessary work for the hotel e-marketer.
I'll be answering more Vizlly FAQ in future blogs – stay tuned. In the meantime, take a look at what Vizlly can do here.