All
10 Ways Business Travel Is Changing In 2015
---
Digital technology has changed the way we communicate and it's also changed the way we conduct business.
While we can Skype and have Google hangouts, some of us prefer the good old face-to-face meeting – which is why, despite a changed digital reality, business travel is not going anywhere. It is, however, changing which we'll see more of in 2015.
As business travelers continue to search for a temporary home-away-from-home while they're on a business trip, it's vital that hotels ensure they're meeting their needs. In a few words: a fast, efficient and seamless experience so they can work on-the-go.
For hotels, corporate travelers are lucrative (we're actually devoting a whole webinar to targeting the corporate traveler next week). According to the Global Business Travel Association, corporate travel in the United States is expected to increase 6.2% in 2015, totaling $310 billion dollars in spending. If you want to reach this market, stay ahead of the curve. Here are 10 ways business travel is changing in 2015.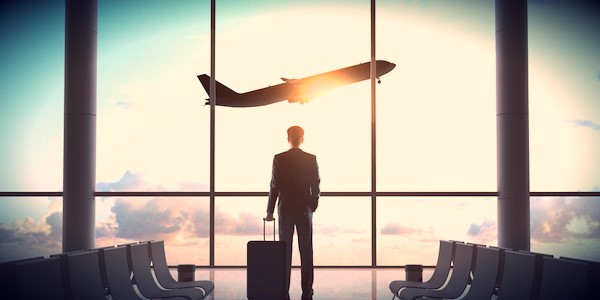 1. Seamless Hotel Bookings Via Apps
To attract corporate travelers, hotels will need to be optimized for multi-screen bookings. While traveling on business, an employee's itinerary can change at any moment. Take a look at Best Western and their Best Western to Go app. Once downloaded, travel shoppers and business guests can search for rooms worldwide, find transportation and organize their trip itineraries. Marriott's new Travel Brilliantly content marketing campaign highlights some of their new mobile features, such as their mobile check-in + out and mobile guest services (a personal concierge at your fingertips).

2. Mobile Dependency
Travelers are glued to their mobile devices and this holds true for business travelers too. Offering better portability and the same capabilities as laptops, look for smartphones and tablets to become the go-to device (in fact, in 2010 Steve Jobs predicted that tablets would overtake PCs. In 2015, his prophecy will become correct).

In 2014, 55% of Internet usage was done on a mobile device and a separate report concluded that 92% of executives own a smartphone for business. With one swipe, business travelers can find restaurants, access itinerary information, communicate with clients and stay in touch with the boss – make sure your hotel is reaching these travelers with a mobile-optimized website.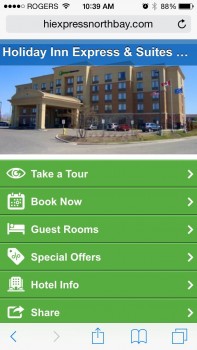 3. More Free Resources to Maintain Productivity
Efficiency is the most important thing to business travelers. While traveling on the company dime may sound like a vacation, employees are expected to work even if it's from a hotel room. Today, hotels are offering charging stations, tablets and fully equipped business facilities. To standout in the competitive hospitality landscape, more properties are offering complimentary Wi-Fi in rooms.Whether it's an employee at a large corporation or an independent business owner on the road, Wi-Fi is an expense that most travelers want to avoid.

Whether it's an employee at a large corporation or an independent business owner on the road, Wi-Fi is an expense that most travelers want to avoid. In a 2014 survey by Fortune Magazine and Travel+Leisure, 55% of business travelers said in-room technology or Wi-Fi was their most valued amenity.

4. Brand Names are King – But Not for the Reason You Think
Business travelers consider a hotel's brand to be the most important factor in booking a hotel, according to a new Global Business Travel survey but not for the reason you think. The survey found that business travelers prefer brands because the properties are consistent (and therefore a safer bet) even in different locations.

How can independent hotels compete? Make sure that your hotel story is consistently displaying what travelers can look forward to. Don't make promises you can't keep and deliver on the ones you do. Five-star resort? Large, spacious rooms with a work desk? Show it off and make sure it looks the exact same in person too. Consistency builds trust.

5. More Hotels Will Target Corporate Bookings
The business demographic is a lucrative opportunity for hoteliers. Unlike leisure travelers, business travelers are more concerned with amenities that keep them on schedule and connected to work. To ensure corporate guests continue to book with your property, hoteliers must emphasize their close proximity to key locations, reliable connectivity as well as room amenities that ensure a seamless work day.

One hotel exclusively targeting the business traveler is the Virgin Hotels Chicago. Catering specifically to female business travelers, Virgin's Chicago branch promotes both safety, comfort and productivity. "I don't think any hotel caters to the female traveler," says Richard Branson, founder of Virgin Group Ltd. "It will give Virgin an edge to make sure we look after them."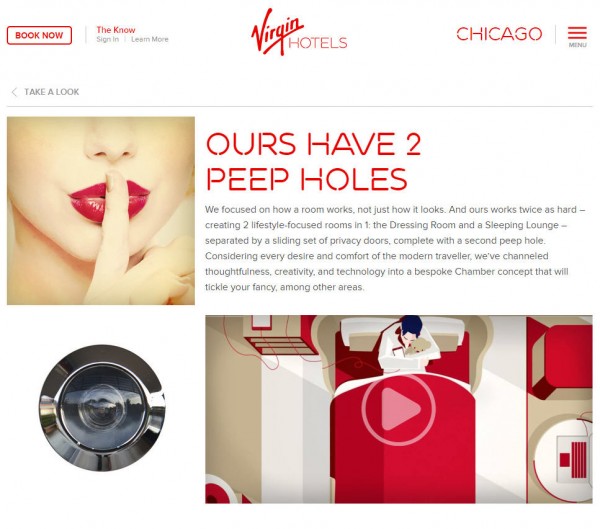 6. Loyalty and Rewards Programs
Brand loyalty programs are one of the best ways to attract business travelers. With business travel expected to grow in 2015, airlines will have to offer up bigger incentives to major corporations. This includes everything from line bypass, access to lounges, reduced airfare, as well as inflight upgrades. For hotels, it is important to offer incentives to retain repeat bookings. This can include a corporate rate for small and large businesses, loyalty packages, and special concierge services that help to manage workflow.
7. More Access to Meeting and Event Spaces
The most important part of any business trip is the face-to-face meeting. For business travelers looking to secure a deal or confirm an agenda, many hotels are redesigning their facilities with the business traveler in mind. At the Detroit Marriot at the Renaissance Center, a $30 million renovation project was recently completed to enhance guest rooms and meetings spaces. The hotel's 34 meetings rooms were renovated and modernized with new workspaces, seating areas, breakout rooms and a lobby touchscreen that provides information about hotel events, attractions and local businesses.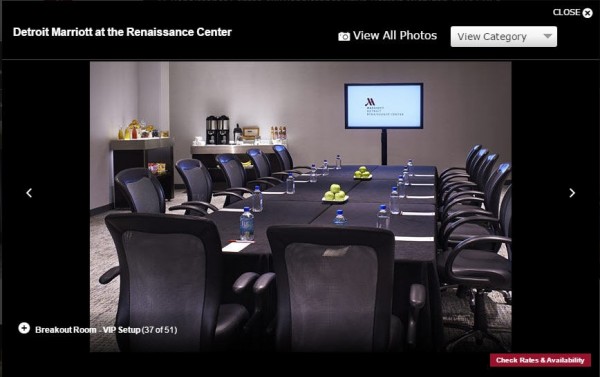 8. Digital Wallets Will Become the Preferred Method of Payment
The travel industry is changing and so is the way we pay. During business trips, employees must follow specific guidelines and keep a record of all expenses incurred. Digital wallets allow business travelers to pay from their mobile devices and tablets.

E-commerce providers like Google Wallet, PayPal, Apple Pay and Dwolla will become a frequent digital service. Without the need for plastic, digital wallets simplify payment transactions. Look for hotels and airlines to provide business travelers with more online payment options in 2015.

9. Shorter Lines and Wait Times
Time is money and business travelers require a fast and seamless check-in experience. Look for more hotels to take a cue from airports by allowing guests to check-in on their mobile devices and apps.

At Starwood hotels, guests can bypass the front desk line using the Starwood Preferred Guest app. Guests can check-in and gain keyless entry to their rooms all on their smartphones without ever needing a key card. Optimizing the check-in experience is beneficial to business travelers and hotels. Guests are provided with a seamless, fun experience and hotels can streamline service and stand out as hospitality innovators.

10. Unconventional Lodging is Your Golden Ticket
Think every business traveler wants to stay in a five-star resort? Think again. The GBT survey also found that business travelers may consider somewhat unconventional lodging when they're on business trips – everything from bed and breakfasts, apartments, to cabins, lodges and even tree houses.

There's still a high demand for traditional hotel rooms but what this shows it that business travelers are willing to think outside the box, so you can too. You should be highlighting what makes your property unique and that may be your giraffe-themed urban safari oasis or library-themed workspace. Don't be afraid to show business travelers what you have to offer outside of the traditional business center room and guestroom.

Targeting business travelers can be a lucrative market for hoteliers and it's also an opportunity to show them why they should spend their next trip with you. To learn more about targeting tips for any demographic, check out Everything You Need to Know About Targeting Your Ideal Guest.