All
3 Steps To Reaching And Engaging Travelers During The Shopping Journey
---
According to Google, travelers go through five stages of travel – dreaming, planning, booking, experiencing, and sharing – and much of this journey is taking place online.
To meet traveler demands as they go through this journey, hotel marketers need to create a strong, compelling online experience that reaches and engages them across the web.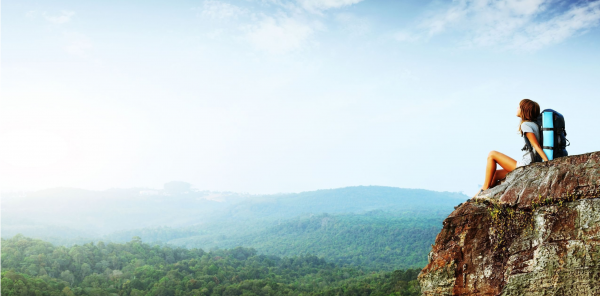 1. Be findable
Regardless of how amazing your hotel is, a traveler can't even begin to consider booking if they can't find it online. In fact, 58% of leisure travelers start their hotel planning with a search engine and 80% use the internet during their travel shopping process (Google).
Here are three steps you can take to fully amplify your hotel's story online:
Travelers go through an extensive research process before finally deciding on a destination, and more importantly, a hotel. Make sure you can reach travel shoppers, wherever they are – check out our infographic to learn more about How Consumers Research and Book Hotels.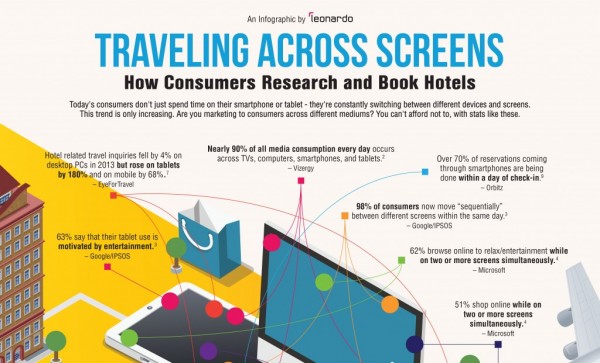 2. Be active on social media channels
Social media sites have become popular destinations for travelers researching and sharing hotels. Social media is also proving to be a revenue driver with 50% of travel brands agreeing that they have generated direct bookings from social media (Eye for Travel).
There are multiple ways to use social media as part of your marketing plan, here are some ideas to consider:
3. Encourage customer reviews and story sharing
Word of mouth advertising and sharing between fellow travelers can be very influential on travel decisions throughout the shopping journey. While searching for the best place, 81% of travelers have said hotel reviews are important.
Here are some suggestions to ensure your stories are being shared:
Encourage travelers to share their stories, photos, videos, etc. across the web by prompting them to upload their photos online and tagging your hotel's Facebook page or Instagram handle
Give them a reason to share in the first place. Guests are more likely to write a review or snap a photo if they come across a charming breakfast, pleasant poolside atmosphere, interesting lobby, and other unique quirks
Offer incentives to those who complete a review of their experience at your hotel
Don't stop here, there are still a few more vital tips to reach and engage travelers during their shopping journey, and increase your bookings.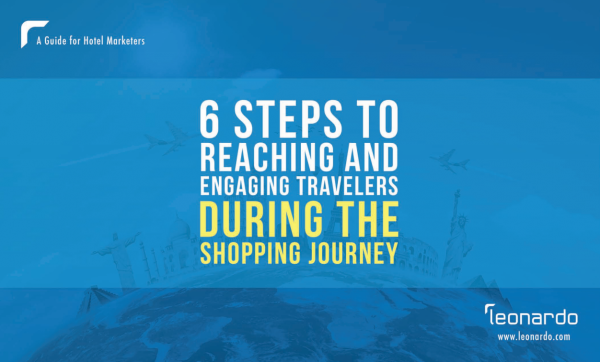 Check out the final tips in our eBook 6 Steps To Reaching And Engaging Travelers During The Shopping Journey to learn more about presenting a consistent message across the web!