All
4 Reasons Why Content Marketing Is Important For Your Hotel (Part 2 of 3)
---
The expectations of travel shoppers are changing. Simply 'being there' isn't enough to get heads in beds anymore. These shoppers expect to be wowed at every turn.
This means marketers must find creative and effective ways to engage with these potential guests.
Perhaps a way that can differentiate yourself from the competition, develop lasting relationships with travel shoppers, allow you to spend your marketing budget more strategically while being a proven method to drive direct bookings.
There is no need to pinch yourself, this isn't a dream. This is simply what a good content marketing strategy can offer your property.
The hospitality industry is ideal to utilize the power of content marketing to convey your hotel story and amplify that story to travel shoppers who perhaps have never heard of your hotel or your destination but may turn into a customer thanks to that unique story you're telling.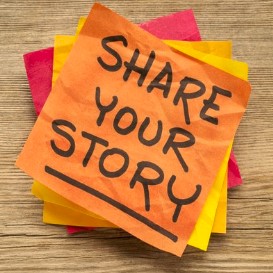 You may think that your hotel doesn't have a story because you're a small property or a roadside motel or (insert reason here). The truth is, every hotel has a story, no matter how big or small your property, where you're located, whether you're part of a brand or not, because every hotel has unique features and amenities.
Perhaps you have the same type of pool, lobby, rooms etc. as a hotel down the street – look even further. Does your chef create one-of-a-kind creations? Is one of your staff members a budding writer or photographer? Every hotel has some details that separate it from the rest that they can highlight in their storytelling strategy.
Content marketing is useful to every hotel, especially for these reasons:
Differentiate Your Hotel From The Competition
Don't want to lose bookings to the hotel down the street? Then you have to tell your hotel story to travelers so they see the difference between your hotel and the others nearby.
Not only can this help you drive bookings, it may even help you raise prices. In fact, by telling a better story online and showcasing his hotel amenities through pictures, virtual tours, videos and enticing text, Rupesh Patel, President & Chief Operating Officer at Zenique Hotels, was able to increase rates by $10-$20 per night because the corporate travel managers saw the true value in the hotel – in essence, the story differentiating his hotels from the competition justified the price.
Develop Long-Term Relationships With Your Customers
First dates are exciting, but putting a ring on it is a lot more memorable. Think of content the same way. By continuously creating content your guests care about, you're giving them a reason to come back for more – a long-term relationship with your brand.
Travel shoppers will get the information they're looking for, and if you're not giving it to them, they'll go elsewhere. Like we said earlier, they can close that online ad, switch TV channels, unsubscribe from incessant communications – but they'll pay more attention if you show them you care, and you're not just in it for a one-time sale.
Spend Your Marketing Budget More Strategically
Content marketing also gives you a way to bring in more customers through your virtual doors. In fact, content marketing costs 62% less than traditional advertising and generates about three times as many leads.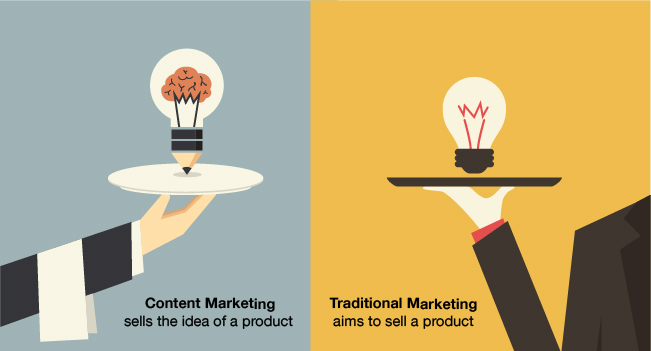 Drive Direct Bookings
If you want to drive direct bookings, then you need to create a compelling website that encourages travelers to book now. Website conversion rate is six times higher for brands using content marketing compared to brands that don't.
Plus, travelers often switch between researching on third-party websites such as Meta-Search sites, Corporate Booking sites, OTAs and more as well as your hotel website – and 37% of leisure and business travelers watch travel videos when deciding which website to book on.
If you're creating intriguing content – about your chef from Guatemala or your Friday night cocktails and any other unique features – you're telling prospective guests who you are and why they should choose you.
Get started on creating a solid content marketing plan for your property today. Download our eBook: Content Marketing 101 for Hotels: What, Why and How