All
5 Questions to Consider Before Your First Post, Tweet, Pin or Video!
---
Some of the most difficult, but at the same time most important, questions when it comes to using social media for your brand communication and marketing are: What, whom, when, how often, and where?
Daniel Zelling, founder of opensmjle, a full-service digital media agency specializing in hospitality, answers these five common social media questions in this guest blog post.
The questions you should already have answered for yourself before the first post, tweet, pin or video should always be:
What should we post?
Who is the right person to post in the name of our brand?
When is the best time for us to post?
How often should we be posting? What is the right frequency?
Where – in which social networks – should we be posting?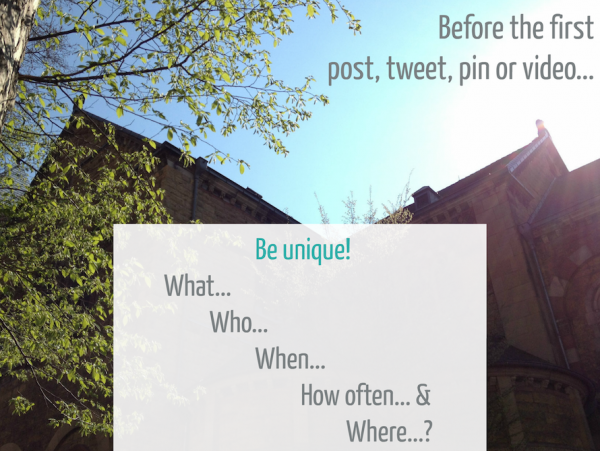 1. What should we post?
The key question here is how to create engagement! How can you as a brand be more interesting, so people really want to engage with you?
Well, the natural approach should always be to stand out from your competition and try to be unique!
Tell your story in a very visual way, as that engages best.
Try to define what is special about your brand, and, if possible, the people behind it. What kind of content, useful, highly visual or even funny could be triggering engagement by potential followers and fans? This is, in many cases, not that easy to evaluate, but if you find the answer to this key question, everything else is more or less a no-brainer.
A great example is Design Hotels. They decided to stop showcasing the brick and mortar elements of their hotel and highlight the very special owners of the individual hotels forming part of this nice brand. Their new strategy is called "Made By Originals" and comes along with amazing high-quality visual storytelling using video and photography.
Here's a screenshot of the Design Hotels website where you can learn about Emmanuelle de Clermont Tonnerre, the owner of Insolito Boutique Hotel in Brazil: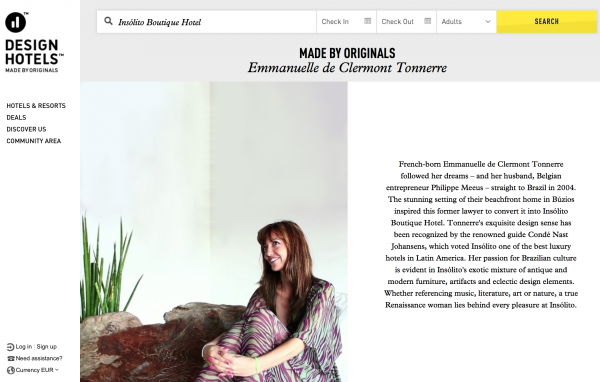 Let´s assume we found this key element that we should base our storytelling upon. What´s next?
Well, the next step would be to build your individual content strategy based on it and only then to combine your new content strategy with information surrounding your services.
This could be events, specialties of your brand, incredible views, an amazing chef creating the best food in town or just a key member of your team being an expert on a certain topic which can be related to your services. Tell your story!
Another great example of a brand that tells a compelling visual story is Morgans Hotel Group!
Below is a screenshot from their Facebook Page showing their approach on straight forward visual storytelling. As you can see from the likes, comments and shares, these posts generate pretty nice engagement with their fan base.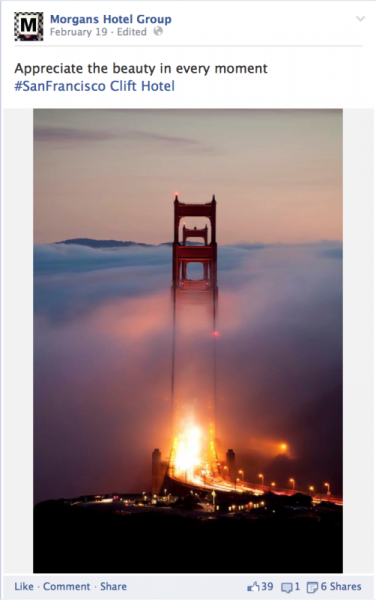 2. Who is the right person to post in the name of our brand?
Difficult question. This certainly depends on your setting as a company. Germanwings for example has a dedicated team of five specialists only taking care of social media postings and community management. Nice, you might say. Starwood Hotels has a pretty nice team as well generating content throughout the platforms and delivering amazing engagement rates with their fans.
Sounds great, but the reality is that most of us don´t have the budget for such a team. So in many cases this is a sales person, someone on the marketing team or the owner of the company themselves. The right approach certainly depends on the size of your company. But no matter how big your company is, it's still key to define responsibilities within your team and make sure there is a plan B in place as well.
An example with a slightly different approach would be the "1st Twitter Hotel" in the world by Sol Melia Hotels.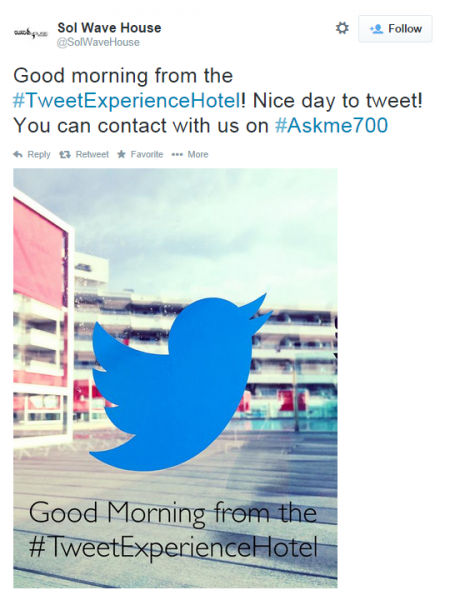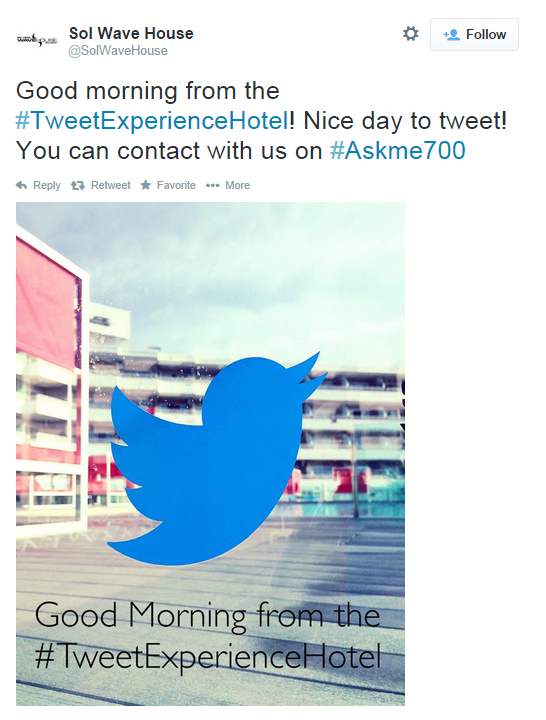 For this property, the entire staff forms part of the social media team and specifically Twitter is integrated as a tool to service the guests using specific hashtags like #FillMyFridge, #PartySuite or #SocialWave. For example, as a special social media-based service, two dedicated Twitter concierges deliver fresh drinks to your party suite whenever you use the right Twitter hashtag while on site.
3. When is the best time for us to post?
The first indication would be whenever something happens, right? Well, yes and no. It really depends on the content. Most importantly, you should share your content whenever your followers are online. Meaning, if you own a music club and people decide to go there within short time frames, it could be the best approach to post in the evening or even during the night.
If you operate a leisure hotel it could be better to post during times when people research for their next holiday and that is more likely during evenings or the weekend. That also might depend on your where your guests mainly come from – know your demographics!
Within Facebook, this is pretty easy, as you can check via Facebook Page Insights when your specific followers are online.
4. How often should we be posting?
Now this is a bit tricky, as it really depends on your setup, the information you want to transmit and your ability to create content frequently. In general, you should stick to this basic rule:
Decide on a certain frequency and try to stick to it as long as possible.
Meaning, if you decide to post once a week then continue doing that. If you have the capability – and that is certainly better in the long run – to post once or even twice a day, then continue doing that.
By using your specific timeframe you generate a certain expectation within your follower-ship. Some people are totally happy to retrieve information from your brand once a week and would be happy to follow that information. But if you change your frequency all the time and start sending them content three to four times a day in the next week, they will most likely unfollow your brand as this is just too much for this audience.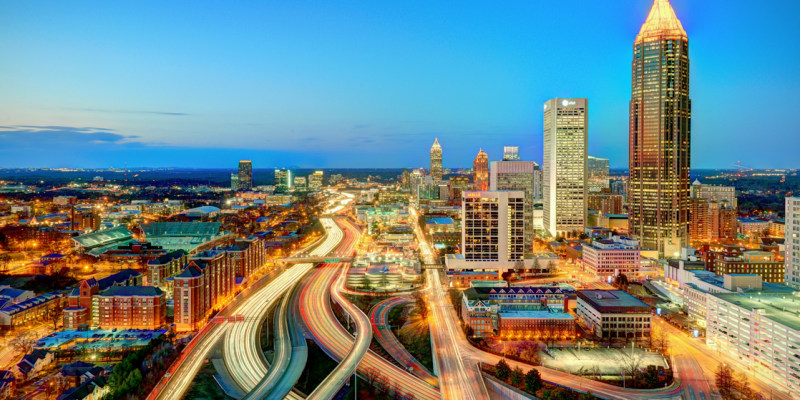 5. Where – in which social networks – should we be posting?
When it comes to selecting the right networks, consider the following: Less is sometimes more!
Yes, you heard right!
As I mentioned before, not everyone has a huge team of social media dedicated specialists. So it might be the right approach to be selective on the networks you pick to play. In many cases this will result in using Facebook and Google+, some might add Twitter as well.
If you have a very international and young audience, Instagram could be the right pick, or for F&B and e-commerce businesses even Pinterest.
It really depends on your business case and potential customers, but you don´t need to be pro-actively creating content on all platforms at all times.
Whatever you do, remember that social media should be fun for everyone involved and that´s the way you should approach whatever you post or comment on as well: with a smile!
Now that you're armed with the information you need to tell your hotel story effectively on social media, check out our newest eBook for practical tips to make the most of your existing content and share it across the web.
About Daniel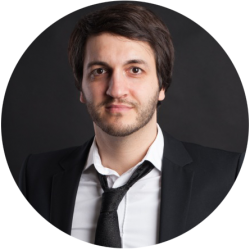 Daniel Zelling is a hospitality professional with multiple years of experience in online distribution for hotels, hospitality IT-solutions, online reputation management, social media strategies and retail business. Having worked for several industry leaders in director positions, Daniel brings along a great network of industry experts and solution providers contributing to the services provided by opensmjle. He´s your linkage point between hospitality day-to-day business and our digital amenities.
For more information about opensmjle, visit www.opensmjle.com.