All
5 Reasons for Booking Abandonment & How to Optimize Your Checkout
---
The travel industry spends billions of dollars each year on digital marketing, yet 81% of online travel bookings are abandoned, according to a study by SalesCycle. In 2014, Boxever estimated that number to be worth nearly $1.78 trillion dollars. That's a big number, and a lot of potential revenue left floating around. And for hotel marketers, that's a problem!
In this article, we outline 5 common reasons why online travel bookings are abandoned, and some potential solutions to help increase your website conversions.
Checkout Optimization
First things first. If you want website visitors to convert, you need to make your website's booking process quick, easy and convenient. This process is called "Checkout Optimization."
Below are some common issues travel shoppers experience when booking accommodation online. Does your hotel website contribute to the issue, or help solve it?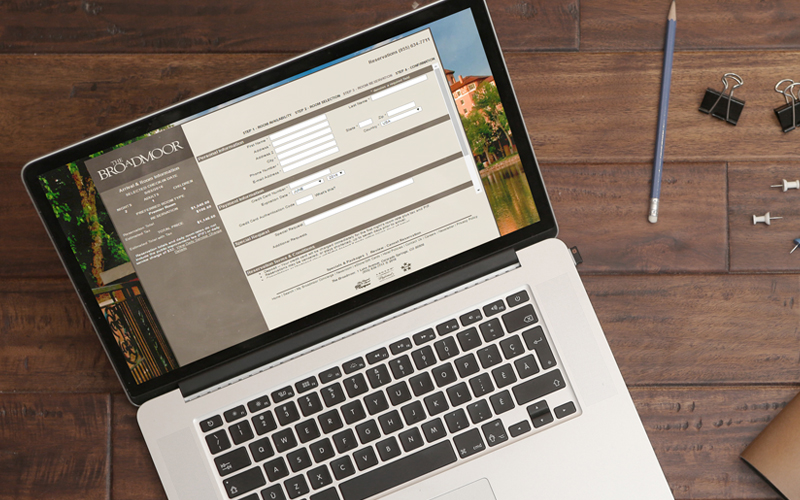 Problem #1: Just looking
According to Boxever, more than 50% of travelers don't have a set destination in mind when planning a trip. They're browsing, price shopping; waiting for the right deal or right location to jump out at them. This causes the time to conversion in travel to be twice as long as in traditional retail. Sale Cycle further suggests that consumers often use the basket page as a way of creating a "wish list" and building up an idea of what their dream vacation would be.
Solution
While it may seem like there's little you can do in this scenario, there are ways to persuade travel shoppers to firm up their travel plans. First, lead with visuals. If a travel shopper is not set on a location, and your property is situated in a great one, then show it off on your homepage. This applies to highway or airport hotels just as much as it does to beautiful beach-front properties. A good location is subjective to the traveler. Know who your ideal guest is and tailor your content accordingly.
Hotel stories can also play a big role. Paint a picture of what experience hotel guests can expect at your property. Include information on local events and nearby attractions to convince them that the time to travel is NOW. For example, maybe your hotel is steps from a white sandy beach in Jamaica, or 1 hours' drive from a great local wine trail. Don't just talk about your property on your website, convey the value of travelling to your region.
Problem #2: Low perceived value
Between 37% and 43% of shoppers abandon bookings because the price is too high. That is, they feel they're not getting good value for money, or not getting a deal. The obvious answer is to reduce your prices, right? But nobody really wants to do that.
Solution
According to Skift, 45% of travelers consider special offers important to booking. So if you're not already doing this, or not communicating it online, do it! Make your special offers or promotions front and center on your website – consider adding a Special Offers menu tab to your homepage. Travelers are looking for deal. Make yours clear and easy to find. If you're using a promo code, include it right next to the form field at checkout, so customers don't have to go looking for it.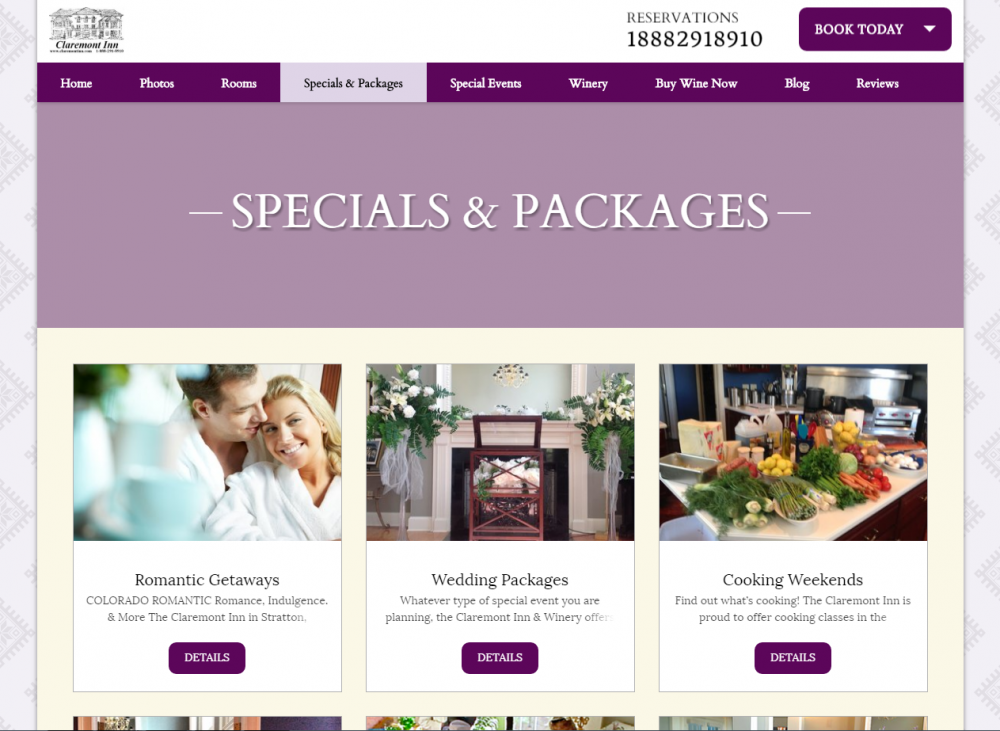 Problem #3: Total price
The Sales Cycle study found that 53% of travel bookings are abandoned when the full price is shown. That is, when they see all the add-ons and taxes included. This is especially problematic for travel shoppers in countries who usually include taxes in the advertised price. Nobody likes a bad surprise.
Solution
Show a breakdown of the full price, taxes included, upfront if possible. Better yet, show the price in the travelers' native currency. According to Shopify,13% of online shoppers will abandon a purchase if the price is presented in a foreign currency. A quick solution might be to include a currency conversion widget at checkout.
Problem #4: Forms and Personal Information
According to Sales Cycle, 26% of travelers abandon a booking when asked for personal information, and 21% when asked for payment information. Furthermore, 13% of people leave if the booking process is too long and complicated.
Solution
Keep it short. Only ask for what you need to complete the reservation. As much as it would be nice to know every detail about your guests' lives, you lose 10% of your bookings for every unnecessary field!
Ensure your checkout has minimal clicks or pages. Booking on Expedia takes 4 pages, but it can be done in 3! Have clear calls to action so visitors know where to click, and remove any unnecessary messages that distract from the booking process (e.g. subscribing to a newsletter, or following you on Facebook). All of this can be saved for after the booking.
Problem #5: Slow Loading Times
According to Tnooz, 32% of bookings on mobile devices are abandoned because of slow loading times.
Solution
Make sure your site is optimized for mobile. This will ensure quick loading times and a seamless user experience across any device.
It's predicted that in 2016, 52% of travel bookings (accommodation and airfares) will be made on mobile devices. You don't want to miss out. A mobile optimized website, with a nice big display, makes booking on your website super easy. It also benefits your organic search results, as Google's recent algorithm change now gives preference to mobile optimized websites.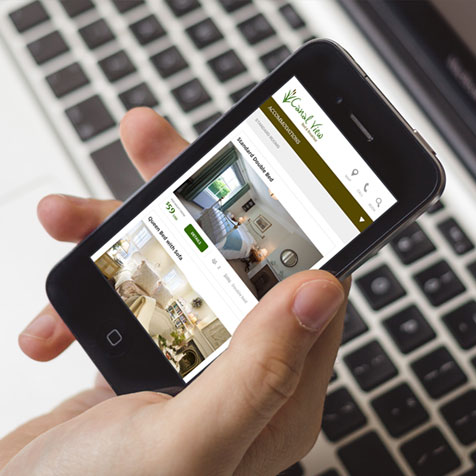 Additional Reading
A hotel website that is visually-stunning, content rich, simple to use, and mobile friendly can dramatically decrease online booking abandonment. There are small, quick fixes you can make right now to start seeing results (e.g. start by looking at your form fields), along with bigger changes to help drive more conversions.
To learn more about how to decrease your abandonment rate & other useful tips on website performance, download our new eBook: The Hotel Marketer's Playbook for Creating, Managing and Measuring a High-Converting Website