All
54 Actionable Hotel Marketing Tips from 13 Influential Guest Speakers (Best of our 2015 Webinars – Part 1)
---
Last year we helped educate almost 10,000 hoteliers around the globe from Dubai, Madagascar, Buenos Aires, Vancouver, Baton Rouge, Amsterdam, Vietnam, Mexico City and hundreds of other cities too many to mention.  Please accept our sincere appreciation for spending your precious time with us.
Got caught up in the list of never-ending tasks on your to do list and couldn't join our live event?  No worries.  Here's a recap of the most insightful learnings and hotel marketing tips from our 2015 series.  Browse through them and if the spirit moves you, click on the link to listen to the recording.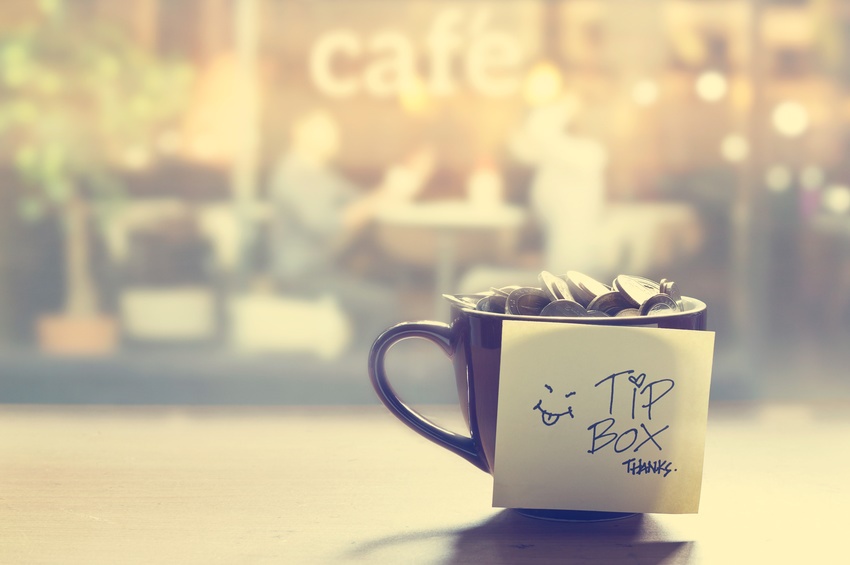 January – Content Marketing 101
We kicked off the New Year with Content Marketing for hotels which turned out to be one of the hottest topics of 2015. Our expert panelists were Adele Gutman, VP, Sales, Marketing & Revenue at the Library Hotel Collection and Clementine Amiraux, Creative Director for the Hotel Josef & Hotel Maximilian in Prague.  Here's a glimpse into what these two thought leaders had to share:
Adele
1. For long term success, collaboration works
2. Understand what your audience wants to hear
3. Know what they need to hear and use multiple ways to get that message out
4. Remember you're communicating already; take the time to put that message online
5. Share. Recycle. Watch reach expand
6. Help, not hype. People respond to authenticity
Clementine
7. Show the team behind the hotel; memorable and trusted
8. Hotel shopping starts long before they get to your website
9. One strategy applied uniquely
10. Re-purpose your material
11. Consistent stories across all platforms
Listen to the full recording for additional details and context.
February – Getting the Business Traveler to Choose You
As the winds, snow and ice were upon us in many parts of the world, the team at Leonardo was getting ready for a great panel discussion talking about how to target and secure those valuable corporate travel bookings.  We were joined by Nathan Brooks, Director of Client Services at Egencia, Rupesh Patel, President and COO of Zenique Hotels and Melissa Bruckler, Ecommerce & Revenue Management Consultant for Granite Hospitality.
Their insights are recapped here:
Nathan
12. Communicate the hotel's proximity relative to key landmarks, restaurants & transportation
13. Sort order on page matters but so does communicating value and targeted storytelling to get their business
14. People today, work on vacation and extend a business trip to hang with friends and family.  Create targeted messages that clearly communicate what you have to offer to make this "crossover" traveler comfortable during their stay
Rupesh
15. Hotel stories should be visual, but use descriptive text to expand on what offer appealing to the business traveler
16. Mobile is a must-have, not a nice-to-have, especially for on-the-go business travelers
17. Turn Business travelers into Bleisures by enticing them, with a good story, to extend their trips for leisure
Melissa
18. Highlight the amenities business travelers care about – it's not just about free WiFi but about experiences that will make their trips efficient and smooth
19. You can engage corporate travelers on social media – you just need to adapt your story to the right channel
20. Finally, remember that corporate travelers are leisure travelers all dressed up or down for work – at the end of the day, they also want an experience
Don't miss out on the all the details, listen to the recorded version here.
March – Get More Value from Twitter, Vine & Facebook
The month of March is home to many events nationally and across the globe, including St. Patrick's Day, International Women's Day and, sometimes, Easter Sunday.  And this year, it also featured a live web event where panelists Del Ross, well respected Hotel Industry Executive and Rachel Feit, Digital Marketing Manager at Dream Hotels talked about how to extract more value from Twitter, Vine and Facebook.
Have a look at a summary of what they shared:
Del
21. Things go wrong, but acting quickly and being helpful will go a long way
22. Recognize who the "big voices" are and make a note so you can take action appropriately
23. Earned relationships will last – so be helpful and informative, but also be entertaining – – after all, it is a "social channel"
24. Let's face it….
Consumers choose where and how they will shop for hotels
Consumers decide what device is most convenient to use at the moment
Consumers actively solicit input from friends, family and even strangers over brands
Rachel
25. The 3 R's: Reputation, Relationships and ROI
Use social to promote your brand and what it stands for
Launch the relationship before the guest enters the property's physical front door
How to generate bookings on social channels
26. Create promotions with "like" brands to maximize reach
27. Everyone likes to be heard, so listen to guests on social when they're shopping or after they've booked/but before they've arrived
28. Value = price + experience; create something special for social followers
The beauty of recordings is that they can be listened to again and again – listen here!
April – SEO Basics for your Website
Spring sprung the topic of Search Engine Optimization (SEO) and specific insights into how you can use it smartly to drive traffic to your hotel website.  Contributing to the discussion were two well respected experts on SEO, Alicia Whalen, Digital Media Strategist, and Marco Braggio, Managing Partner at Braggio Cook Interactive.
Here's a summary of what they talked about:
Marco
29. You're not alone if you find SEO confusing; why it's often misunderstood
30. How to broaden SEO activities to more than just a focus on keywords
31. Remember that it begins with the question the consumer is asking and continues with SEO best practices
32. Why it's easier than ever to build for mobile and scale for desktop
33. New insights into search engines algorithms for mobile
Alicia
34. How to be up front and center along the entire shopping journey
35. Lead the hotel shopper to your website – and then close the sale with targeted promotions, vivid images and descriptions that convey the value you're offering
36. #1 allocate budget to SEO and #2, align your SEO with popular topics like weddings, sport groups & proximity to local attractions
37. Be sure to optimize the Google product line like maps, place and +, and don't forget about off-page assets like social media, links, and blogs
38. Measure with Google Analytics
There is definitely something new to learn by listening to this recording.
May – TripAdvisor Tell All – How to Use Reviews to Craft Your Story and Drive Bookings
Scott Yankton recently wrote "The principle of social proof is this – if someone is not certain they take cues from others.  If other people are doing something, then it must be OK for them to do it as well.  In short, we are social and tribal beings.  What others think is important to us.  This can be applied to websites and for hospitality it's the reason why reviews like Trip Advisor and Yelp exist.  We want to know what others think."
To heighten awareness of the topic for Hotel Marketers, we were joined by Brian Payea, Head of Industry Relations at TripAdvisor.  Adele Gutman, recognized as HSMAI's Most Extraordinary Minds in Sales & Marketing made the topic real by sharing her perspective based on her experiences at the Library Hotel Collection.
Here's a snapshot of what these two shared:
Brian
39. 4 top factors that increase the time travelers spend on accommodation pages are: # of photos, Total # of reviews, management responses and recency of review (in last year)
40. In the past 15 years since online UGC hit the scene, it's gone from a novelty to a critical part of the hotel shoppers booking decision
41. If prices are identical, which is often the case, reviews make all the difference
Adele
42. The Library Collection is a living example of how hard working, smart hotel marketers can turn an great experience into a terrific review
43. The only surprises that people like are the good ones, so to make a positive impression, tell people up front what to expect
44. Why good reviews are way more valuable than paid advertising
45. People are generally more trusting of friends and strangers over brands
This one's definitely worth a listen.
June – Visual is the new Verbal
Our webinar series has been very fortunate to consistently have successful, intelligent, well respected industry personalities.  But June's guest panelist may have been the pièce de résistance – Terry Jones. Terry's accomplishments are too many to list here but include, Founder of Travelocity, Founding Chairman of Kayak and most recently Chairman of WayBlazer, a company that is changing the way travelers seek advice.
As you can imagine, we needed a very special hotel marketer to join in the conversation which we found in Emily Drennen, Marketing Specialist for the Lancaster DoubleTree Resort by Hilton.
Here are highlights from the discussion that will keep you wanting to hear more:
Terry
46. A brief history lesson on how travel technology evolved
47. How consumers, and in particular travelers are shopping online
48. Why visual is the new verbal
49. Research that helps us understand what's important to consumers and how that impacts hotels
50. Visuals today are even more important than price
51. How data can be used to serve travelers better and close the deal
Emily
52. Perhaps the travel shopping journey hasn't changed in and of itself, but rather digital marketing tools have evolved that give hotel shoppers access to visuals and relevant information like they've never before
53. As the chairman of one of the world's largest chains always says, people enter your digital front door long before they enter physically; take advantage of the opportunity
54. Today's hotel shopper, in fact any consumer, doesn't want to be sold to, so appeal to them through interesting and helpful content which includes professional photos, videos and virtual tours
Once you've listened to this recording, pay it forward and share with colleagues.
We're all running so fast these days, that it's sometimes hard to keep up with all of the online news, technology developments and evolving market trends. We created this two part blog series recapping the best of our 2015 webinars to make it a little easier to remain current.
Stay tuned in the coming weeks for Part 2.