All
6 Top Digital Marketing Trends Impacting Your Property in 2016
---
Yes, we know the countdown to the Times Square Ball Drop isn't here just yet but, as the calendar flips to the start of a fresh 365 days, the trends and predictions that will dictate your marketing strategies in 2016 have already begun to take shape.
Our webinar on 2016 Predictions in Hospitality Digital Marketing talked about just that and more.
But in this blog below, we're going to take a look at six specific trends that one of our guest speakers, CEO & Founder of Triptease Charlie Osmond, presented that we felt deserved a deeper exploration.
As Charlie said, "The future is already here, it's just unevenly distributed."
These trends have already landed. Let's try to see where they will go.
Trend #1: Simple Segmentation (Not Personalization)
As the capability of data gathering in property management systems continues to grow, hotel marketers will begin to take advantage of the benefits that come with having this data.
But first, what exactly is simple segmentation?
It is the process of splitting an overall market into two or more groups of consumers that have similar characteristics or needs
Charlie made a point of explaining he is not talking about personalization, which he felt was still five – 10 years out, is more comprehensive and based on one-to-one communication
What does this have to do with marketing hotels?
In September of last year, a case study showed 75% of hotels agreed that market segmentation positively influenced hotel revenue.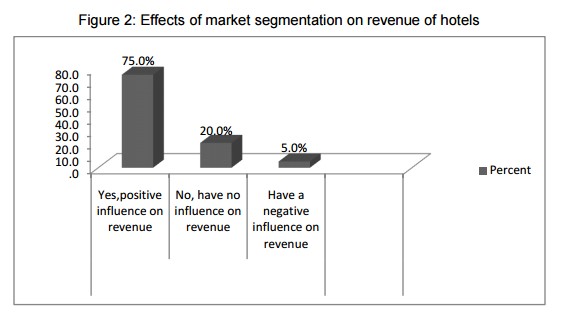 Segmenting your guests in order to send them offers and messages that are more relevant has obvious advantages.
Travel shoppers will value and appreciate the content you send their way because it is more relevant to their needs, which can increase your conversion rates and lead to more direct bookings.
How can you use this?
Go through your data and discover your most important guest segments. Determine what certain groups have in common (room preferences, number of days during travel, solo or with others, etc.), and find other travel shoppers who share these traits to provide them with marketing material they will value.
Key Takeaway
Property management systems are now sophisticated enough to accurately and effectively segment your guests and provide visitors with value.
Use them in 2016 to provide your guests with more value and increase your number of direct bookings.
Trend #2: Big Brands as Agents
Everyone knows properties want to increase their direct bookings. We just mentioned it two seconds ago.
What we are going to talk about here is a trend that Charlie claimed had "knocked him sideways."
He was referring to the decision Accor recently made to rebrand as AccorHotels and launch what they're calling "the first worldwide hotel marketplace" which allows independent hoteliers to gain access to their booking portal and digital marketing services.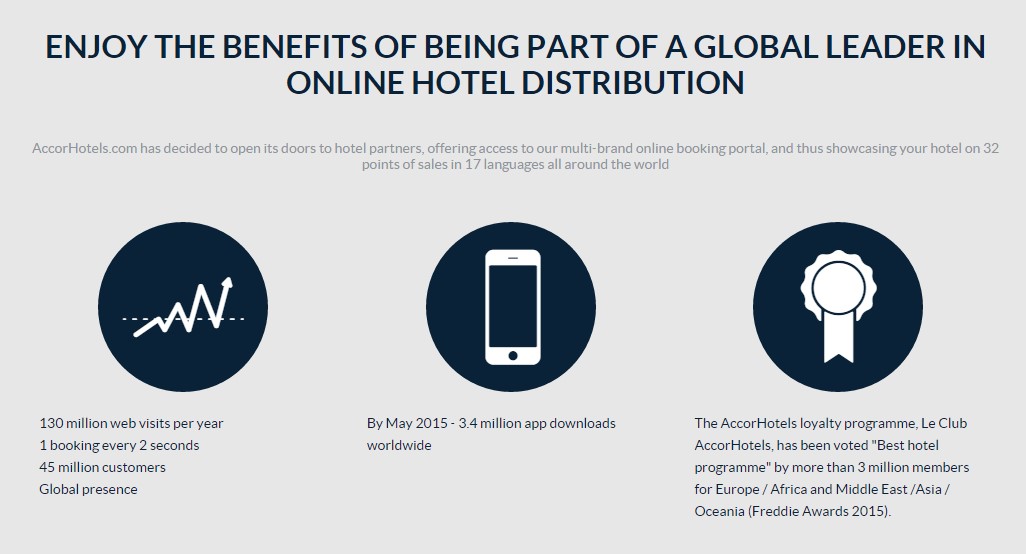 What does this mean exactly?
Well, this move gives independents (who have to go through a quality check by Accor before being listed) another place to upload their inventory and reach travel shoppers at a commission rate of 14%, lower than typical third-party websites.
And Accor is not the only brand moving in this direction either. Charlie pointed out that Starwood is following along with their Starwood Tribute Portfolio – independent hotels that Starwood will bring into their brand portfolio, keeping the unique identity of these properties intact.
Key Takeaway
This is still a minor trend, with Accor's 2018 prediction of 10,000 bookable properties paling in comparison to the average of 500,000 on OTAs, but nonetheless it is an exciting step towards smaller properties having greater opportunities to present themselves to the online travel world while keeping some extra money (and their identity) in their pocket.
Trend #3: Introduction of Marketing Automation to Hospitality Professionals
Before we get to how marketing automation will impact the hospitality industry, let's nail down exactly what it is first.
From none other than the experts themselves, Marketo defines marketing automation as:
The use of technology to manage and automate the process of converting prospects to buyers
Not sure what that could mean for your property? Charlie provided an example for us:
"Think of a person who booked their summer vacation in April of last year. They surely should be getting an automated email in April of this year, saying 'Are you starting to think about your vacation again?' Think of those little triggers, which come from their activity on your website or their past behaviors, that can drive useful automated communications."
There has been significant growth in the marketing automation field in recent years, but Charlie argued it has remained somewhat elusive to the hospitality industry.
However, it has begun to gain traction in the travel industry. First with airlines, and now for your property, in multiple ways:
You can save time and money on repeat campaigns
You can offer tailored messages to your guests
One field where marketing automation is really budding, which also happens to be the same field hospitality professionals are now playing in, is mobile.
By gathering accurate data about their customers, Expedia has been able to create personalized campaigns with features such as in-app messaging, push notifications and tailored emails to provide the travel shopper with value through a platform they are comfortable with: mobile.
Marketing automation is not just a trend for only the big boys to get their hands on, either. Yvonne Halling, the woman behind bedandbreakfastcoach.com and a B&B owner, has been a long-time advocate of marketing automation and teaches B&B Innkeepers how to implement email marketing and automation programs to gain repeat business.
And just one more note here to drive this point home: Millennials and tech-savvy travelers now expect travel brands to reach them with an increased level of personalized service and targeted communication.
Key Takeaway
Accommodation providers are just beginning to see how marketing automation can benefit them in multiple ways and it could not come at a better time with travel shoppers demanding a certain level of personalization in order to be considered.
Look to see many more properties of all sizes use automation to their benefit.
Trend #4: The Biggest Impact of Google's Commission-Based Booking Service
Google's latest update now allows travel shoppers to book directly from Google search.
However, this does not mean that you should go into panic mode. Rather, you should stay calm and continue to focus on your property story – a fact that our VP of Marketing & Customer Experience Joey Egan recently discussed.
What we don't know about Google's entrance into the booking field is who this will affect and what the resulting consequences will be.
This is a point that Charlie stressed before going any further.
So then, you ask, what trends could Charlie possibly see if all we can do is wait and find out?
Well, let's unpack this a little bit and serve a deconstructed version of this meal in two parts: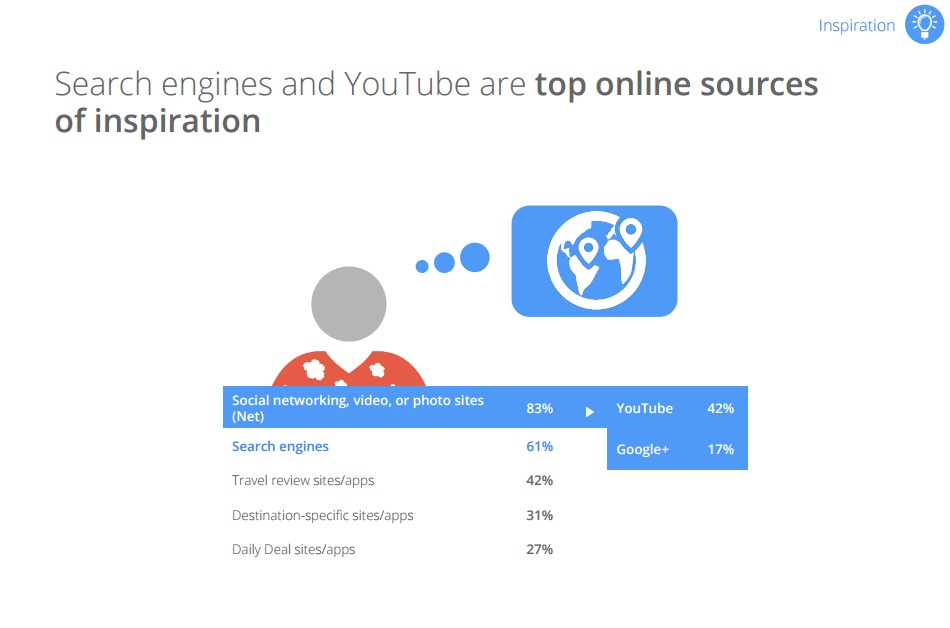 If we combine these two ingredients, you can see that a Google booking engine will be of especially great value to a particular segment – immediate and last-minute bookers using Google as their last-minute resource.
This, in Charlie's eyes, is where this move will have the largest impact.
This segment represents the travel shoppers who do not need to research multiple properties when booking. They are familiar with the property they are choosing and are looking to get the job done quickly.
Key Takeaway
Since many last minute bookings are made via mobile, look for this market to be attracted to this trend.
Think business travelers flying in for a couple days and millennials looking for same-day accommodations during a good old American road trip.
To attract these visitors, develop your strategies around this trend accordingly.
Trend #5: The Benefits of Booking Direct Goes Mainstream
Properties are offering more and more benefits to travel shoppers for booking direct and we will continue to see it grow with larger brands first, then trickle down to the smaller properties.
How are brands making travel shoppers aware of these benefits?
Properties have always tried to convince travel shoppers that booking direct is best, but what's changed is that properties are now using large, creative mainstream media campaigns to get the message across. The perfect combo of education and humor allows the messages of Marriott and Westin (see below for examples) to engage with travel shoppers when they're in the research and booking phases of the shopping journey.
The result?
Coming into the tail end of 2015, only 58% of travelers got information from an OTA during the year, down from 84% in 2014, according to a new study.
Among those travelers who usually search on OTAs, only 13% actually went through with the OTA booking, down from 36% in 2014.
Fun, creative messages are making the biggest splash
With campaigns such as "It Pays to Book Direct" by Marriott…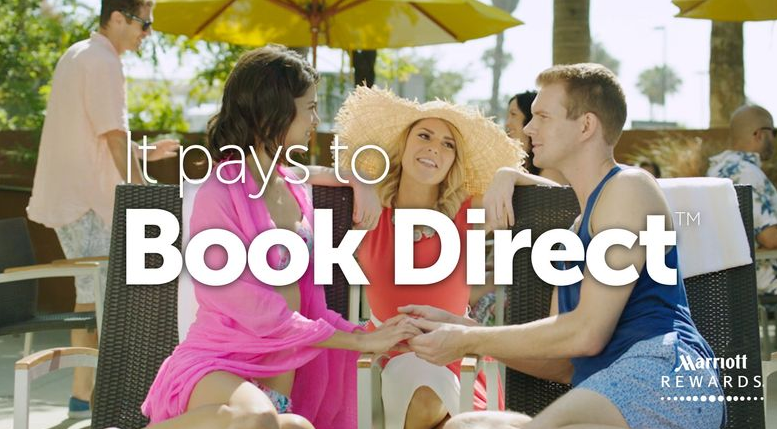 …and the OOO Email Generator (which we encourage you to test out for yourselves) by Westin…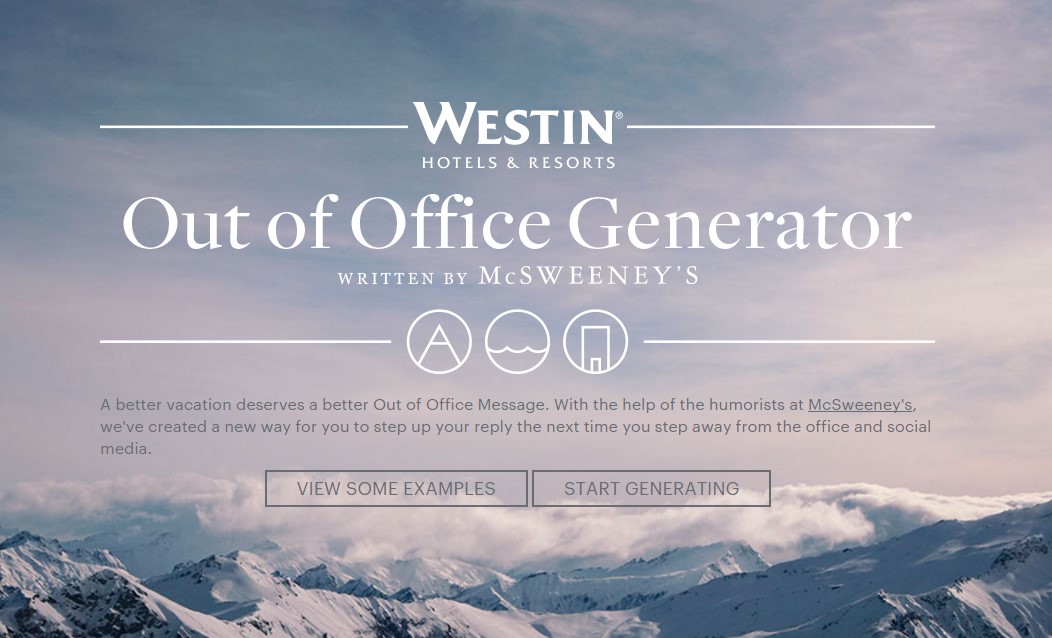 …brands are putting on a much greater song and dance in order to show travel shoppers the benefits of booking direct.
Key Takeaway
Booking direct has always been profitable for hotels and beneficial to travel shoppers. The difference now is brands are making a bigger effort to educate travel shoppers of this fact through mainstream media, giving them the ability to communicate with travel shoppers at more stages of their booking journey.
Trend #6: The Opportunity of Real-Time Messaging
Charlie is not necessarily referring to real-time marketing here, where you need to react as quick as you can in a manner that has very little chance of success, but responsive marketing.
What is responsive marketing? According to CMI:
A marketing strategy that incorporates near-time insights to create and deliver relevant, engaging marketing.
For accommodation providers, that means communicating with travel shoppers based on their engagement with you.
This is also known as winning back the website abandoner so you don't lose that key relationship and the data that can come with it.
As Charlie points out, travel shoppers do in fact check out brand.com sites to see their story and what the hotel will provide them, but then they move away because they believe a better price can be found elsewhere.
This is where responsive marketing comes into play.
Strategies to combat the bookers who come to your site and then book elsewhere
Showing other prices on your site to keep visitors with you (which is something Triptease does)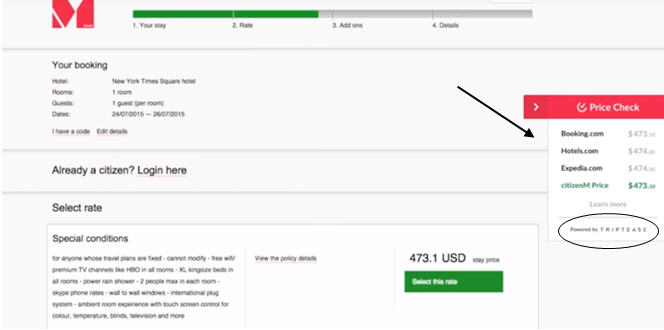 Retargeting guests who abandon bookings online (which is 81% of website visitors). Some retargeting techniques that you can use include:
Site retargeting – reaching guests who have visited your site and then gone elsewhere
Email retargeting – following up with users who start the booking process but don't follow through
Social retargeting – showing ads to those who browse social media after leaving your site
Key Takeaway
As accommodation providers are now expected to engage with visitors in personalized and specific ways pre- and post-booking, they can engage with them based on their shopping habits and avoid them booking elsewhere.
The Bottom Line
These are all fascinating and possibly game-changing trends that Charlie discussed at our 2016 Hospitality Digital Marketing Predictions webinar.
That being said, the great thing about these trends is that they are intertwined and co-dependent, meaning each trend will have a direct influence on how others play out.
These are outcomes we can look forward to in the New Year, but don't forget Charlie's quote:
"The future is already here, it's just unevenly distributed."
These trends have already set their roots under the surface of the hospitality industry and will only continue to grow and reach the masses come 2016.
We're willing to bet the CEO of the European Travel Innovator of 2015 has a good sense of what 2016 will have in store.
To learn more about the trends to impact your marketing next year, check out the slides and recording of our 2016 predictions webinar here.