All
7 Digital Travel Trends for 2015
---
Sometimes it feels like technology moves so fast that even a crystal ball can't prepare us for what lies ahead.
Looking back at what 2014 brought, I couldn't have imagined that just when we conquered Facebook, LinkedIn and Twitter new channels like Snapchat would rise in prominence (in fact, Marriott will be launching the hotel industry's first-ever branded Snapchat programming this year).
Mobile websites went from a nice-to-have to a must-have (simply check Twitter #mobilefail for all the consumers frustrated with non-mobile optimized websites).
The truth is we're only just beginning because 2015 will bring even more technological changes – and challenges. The best way to tackle these developments is to keep your eyes on them and strategize in advance – which is why I recently attended eMarketer's webinar, "7 Travel Trends for 2015 – How Digital Will Drive New Opportunities for Revenue and Distribution."
The webinar outlined their seven key trends they predict will impact hotel and travel marketing in 2015 and they're very in line with the trends we've been talking about at Leonardo.
Here's a recap of the trends they discussed to help start your year off on the right track:
1. Mobile, Mobile and Mobile
eMarketer forecasts that more than 30 million consumers will make a purchase via their smartphone in 2015 – this number is not slowing down. Hotels can no longer afford not to have a mobile-optimized website, considering only 29% who encountered a non-mobile-optimized website actually pushed through.
What hotels need to know about mobile in 2015 is that there is a difference between smartphone and tablets and the way consumers use them during the phases of the travel shopping journey. eMarketer quoted Blake Clark, Director of Mobile at Travelocity, during the webinar who sums it up well – "Tablet is just a different animal than the phone." And it's true.
Think about how you use your tablet – perhaps for booking, but more so to research travel thanks to the large screen, perfect for flipping through visuals of your next adventure. Smartphones, on the other hand, are more often used on-the-go – and savvy hotel marketers can benefit from smartphones' proximity and mapping capabilities to target nearby travelers with special offers. Other businesses are taking notice, with mobile ad spend on local expected to increase by 54.2% in 2015.
Key takeaway: Mobile-optimized websites are the first step, but it's also about the content you share on these websites. You want to ensure your media properly fits the user's device and that you're taking advantage of mobile by highlighting aspects of your hotel story to mobile travelers (read more on that here).

2. Travel Goes Local
As mobile devices make it easier to use their built-in functionality to target more travel shoppers, we're seeing businesses utilize this to their advantage. In 2011, Google bought Zagat, the popular restaurant review guide, to help provide more tailored, relevant content to consumers – especially when in proximity of the venue. In June 2014, Priceline bought OpenTable, a restaurant reservation service, paying 46% over its share price which just shows the potential they believe OpenTable will bring.
If used correctly, OpenTable gives them an opportunity to pair restaurant suggestions and reservations with hotel and airline bookings, as part of a complete travel package. Priceline can also use the tool to better understand its readers interests and engage in cross-promotions.
They're not the only travel site venturing into another territory. In July 2014, TripAdvisor purchased Viator (a travel destination tour and activities site) and Lafourchette for restaurant reservations. By adding these channels to their repertoire, TripAdvisor is now poised to keep consumers throughout their travel cycle – they can search and book from flights to hotels, tours to restaurants, without leaving the page.
Key takeaway: These acquisitions don't only represent a more competitive digital landscape for the travel industry, they also show the desire by these big players to know more about their consumer by investing in these local spaces. By understating their preferences – where they like to eat, what tours they're interested in – they can better tailor suggestions, ensuring a higher likelihood of gaining their business, and loyalty. Understanding your prospective guest can also help you better tailor your hotel story to the right demographic.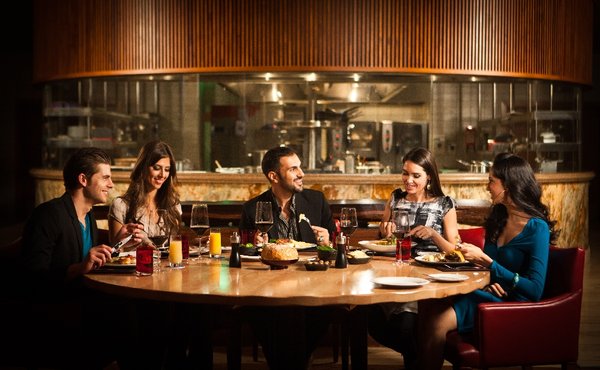 3. The Importance of Ancillaries
Ancillaries for the travel industry can add much-needed revenue for hotels, especially during slow periods – and it can do more if hotels learn to offer ancillaries that enhance convenience for busy travelers.
Travelers do pay more for extra services that they once got for free – checked baggage, premium airplane seats, continental breakfasts etc. – but instead of merely looking at ancillaries as added revenue, successful hotels in 2015 will be ones who offer ancillaries that travelers need, when they need them. For example, if you know a guest was supposed to check-in at 3 p.m. and doesn't come till 8 p.m., you might reasonably believe that their flight was delayed. That traveler might be very willing to pay for a meal ready in their room, or a WiFi connection to finish the work they missed out on.
Hotels do need to be mindful of when and how they charge for ancillaries and not end up like the Marriott Gaylord Opryland Resort and Convention Center in Nashville, Tennessee which was caught blocking guests' personal WiFi hotspots so they could charge for WiFi. The fine? A hefty $600,000.
Key takeaway: A perfect place to advertise your ancillaries is in the hotel story you share online but instead of making it seem like an added charge, you spin it as an added convenience. Rather than posting an image on your Facebook account that says "WiFi, now only $39/stay," you post an image of a busy traveler rushing through the airport on his phone and an image of your hotel waiting in the distance, with the words "Don't worry. A fast WiFi connection is waiting for you. Peace of mind for only $39/stay."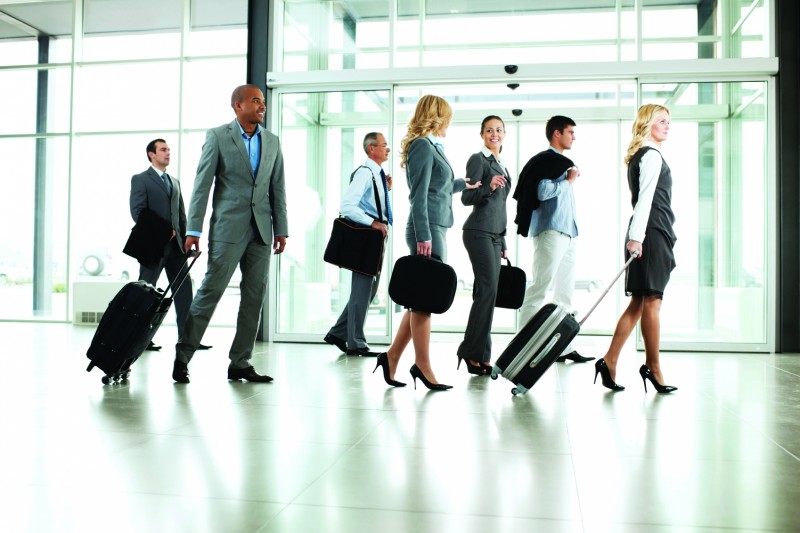 4. Strong Headwinds for OTAs
It's no surprise that hoteliers love to hate OTAs but in 2015, we'll see the competition increasing, especially among the top contenders – as eMarketer put it, "Priceline, Expedia and then everyone else." Why? It might surprise you that Priceline and Expedia are in the top five online advertising spenders – not just for travel but based on all industries!
Something new that we saw at the end of 2014 and will continue into 2015 is the resurgence of T.V. advertising, starting with trivago's popular T.V. ads (or as some online users put it, "that trivago guy is everywhere.") To compete, Priceline announced last August that they would be spending $130 million on T.V. ads for the balance of 2014 and heading into 2015. The turn to television is also a result of, as many online advertisers know, the high cost per click for paid search in travel.
Key takeaways: While you don't necessarily need to branch into television, you do need to evaluate what channels help you reach your key demographic and successfully share your hotel story with prospective guests. Instead of wishing OTAs away this holiday season, learn how they can be used to broadcast your hotel story to the world (such as with targeted digital brochures for travel websites).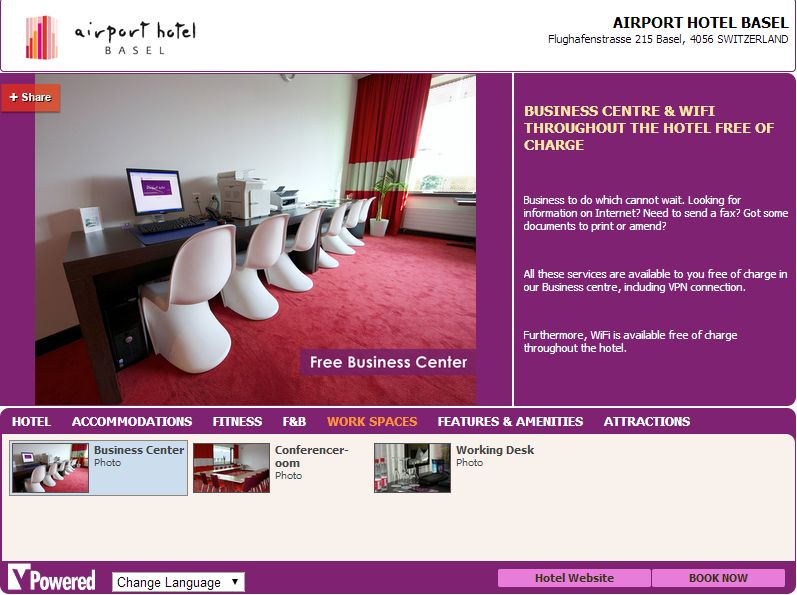 Airport Hotel Basel targets business travelers by highlighting corporate features in its digital brochure.
5. Marketers Experiment with New Ad Formats
As noted above, OTAs aren't the only ones experimenting with new ad formats. In the past, we've seen marketers in the travel industry focus on paid search – the signs are showing that marketers are looking at new advertising formats for 2015.
While eMarketer said the focus was going to be on increasing conversions per advertising type, rather than just using advertising for brand awareness, I have to disagree. With the rise of content marketing (which more than 70% of marketers plan to devote more time and money to in 2015), it's more important than ever to look to online content – advertising included – as a reflection of your whole brand, rather than just a means of conversion.
That being said, instead of traditional online banner ads, they predict the rise of more programmatic banner ads that use algorithms to personalize ads for the user, let you purchase in real-time, resulting in higher responses and decreased costs.
Key takeaway: If online advertising is in the budget for your hotel, think about how you can use it as an extension of the hotel story you're conveying to travel shoppers. It should be a consistent, authentic story across all channels – from your website to third-party travel websites, mobile to social, so travelers get a true picture of what you have to offer and feel confident in their decision to book.
6. Travel Industry Looks to the East
If you're not already paying attention to the Asian traveler, start right now. The average Chinese tourist spends $3,252 per person during trips and international tourism by Chinese travelers is on the rise, making Chinese tourists the world's biggest spenders in terms of total spending. China is also the world's biggest outbound travel market.
China's market is also heavily mobile-focused; from December 2013 to June 2014, travel activity via mobile increased by 65%. While there are differences amongst the Chinese traveler, a few important trends carry across groups (which Skift noted in this report): prestige is important to these travelers (sharing experiences on social media and bringing gifts home); online research is popular but less than 15% of Chinese travelers book online; Chinese travelers have high service standards; and finally, independent travel is growing more rapidly than group tours.
As activity in this segment heats up, the travel industry is taking note – Priceline recently invested $500 in Ctrip, a China-focused online travel agency.
Key takeaway: If you'd like to tap into the lucrative Chinese traveler, understand how your hotel story relates to this type of traveler and what they're looking for in their next experience.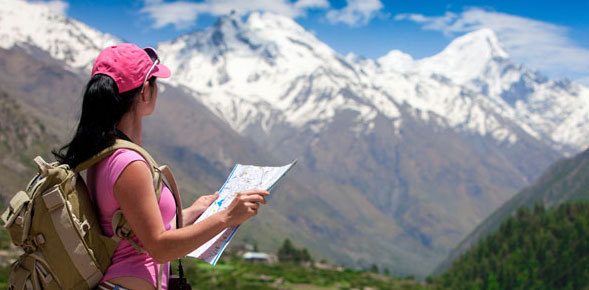 7. Rise of the Do-It-Yourself Traveler
We previously reported about the rise of the silent or do-it-yourself traveler and this new segment isn't going anywhere. Thanks to mobile devices and social media, these travelers can research and book online, may even check-in via mobile and complete their stay without ever actually speaking to anyone at the property – and then leave reviews about their experience.
These DIY travelers turn to social media to share their experiences, vent about customer service frustrations on Twitter and don't leave home without their mobile devices.
We're seeing more hotels targeting these DIY travelers – think of Starwood Hotels & Resorts new keyless entry which allows travelers to check-in via mobile, self check-in stations from citizenM, who also makes sure free WiFi, modern living-room type lobbies and advanced technology are part of their hotel's story. Digital-only brands like Airbnb and Uber are only helping to drive the DIY trend.
Key takeaway: Understand that some travelers may want to interact with your hotel throughout their research and booking phases and their stay and others are content to do it all themselves. How can your hotel story show these travelers that they can have the experience they're looking for?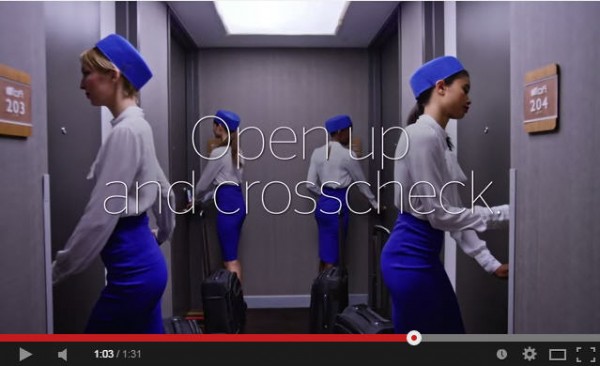 Bring on 2015 
The key for hotel marketing success in 2015 will depend on how well you keep your eyes on what travelers are looking for and how your hotel can satisfy their needs. The travel shopping journey is getting more complex, but you can navigate the ins and outs of this new journey by paying attention to what sets you apart from the competition and how your unique features, as showcased in your hotel story online, appeal to travel shoppers in 2015.