In Part 1 of this two-part series, we outlined 4 important areas of focus in your digital marketing strategy, to help drive more quality traffic to your hotel website. By "quality" we mean travel shoppers who actually plan on visiting your area and are searching for accommodation.
We covered the importance of using targeted content, selling your local destination (not just your property), optimizing your website for SEO (including a focus on long-tail keywords), and leveraging social media to help you get found.
Let's now build on that and look at 4 more ways you can drive more quality traffic to your hotel website.
5. Be Everywhere, Be Mobile-Friendly
Our smartphones have become an extension of our bodies. We use our phones for just about everything – waking up, listening to music, tracking our steps, counting calories, communicating with friends, and yes, even travel shopping. 69% of smartphone users are searching for travel ideas in spare moments of their day. By the end of 2016, 50% of all travel bookings will have been completed on a mobile device. So if you don't have a mobile-friendly website, that's some serious revenue you're missing out on.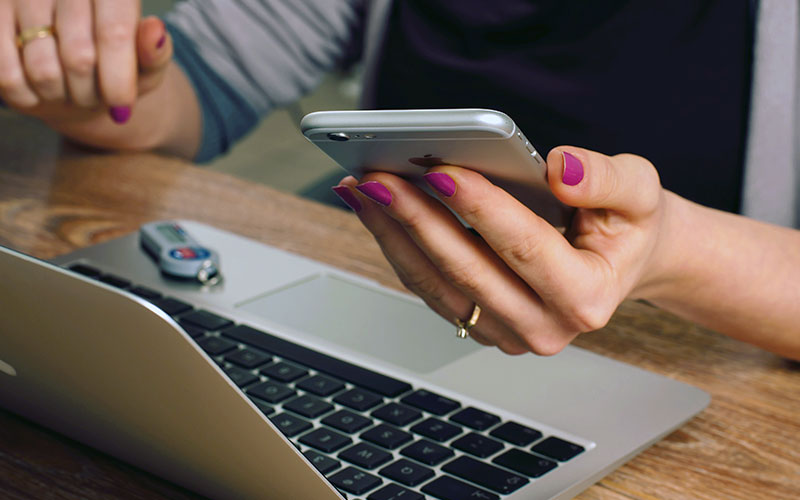 Furthermore, Google has now started penalizing sites that are not optimized for mobile. Websites deemed to be mobile-friendly are given a higher position in search engine rankings because of their superior end-user experience.
Some key elements of a mobile-friendly website include:
Avoiding Flash and other software that doesn't work on mobile devices.
Having quick load times. 40% of shoppers won't wait any longer than 3 seconds before abandoning a slow-loading mobile site.
Automatically resizing photos and text to be proportional to each screen size. That way visitors don't need to scroll across or zoom in on content.
Links are separated by enough space, to make for easy tapping
6. Have a Visually Driven Hotel Website
Seeing is believing, and visual storytelling is the way to do it. Travel shoppers don't just want to read about your property, they want to see it. They want to visualize what their travel experience will be like at your property.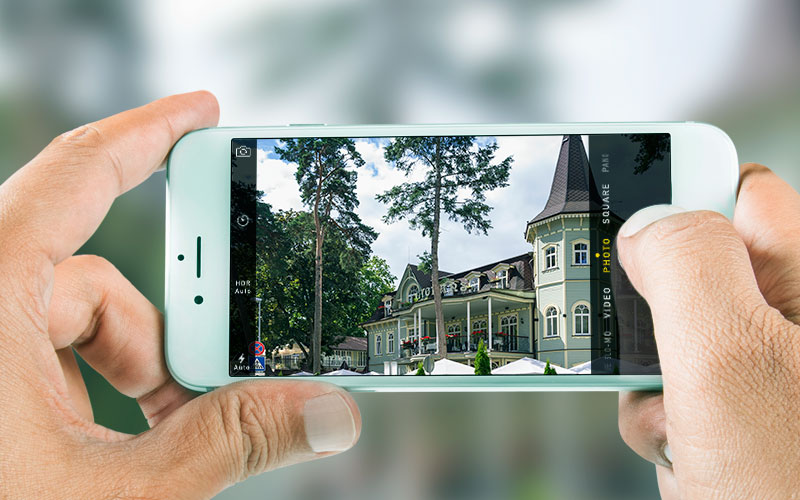 Therefore, having a visually-rich website is essential. High-quality images, 360o virtual tours, video content, user-generated content, and other rich media is extremely important for creating an emotional connection with travel shoppers. One hotel that does a fantastic job of this is Sunset at the Palms. By leading with great visuals and engaging videos, their average time on site is 10:37, nearly double that of most other travel websites.
7. Use Social Proof
The principle of social proof is that if someone is uncertain about something, they take cues from others. If other people are doing something, then it must be OK for them to do it as well. In short, what others think is important to us. For hospitality, it's the reason why review sites like Trip Advisor and Yelp exist. We want to know what others think, as we use social proof to help make a decision.
In fact, 53% of travelers won't book a hotel without reviews and 33% of travelers using social media have changed their travel plans based on what they saw on social media.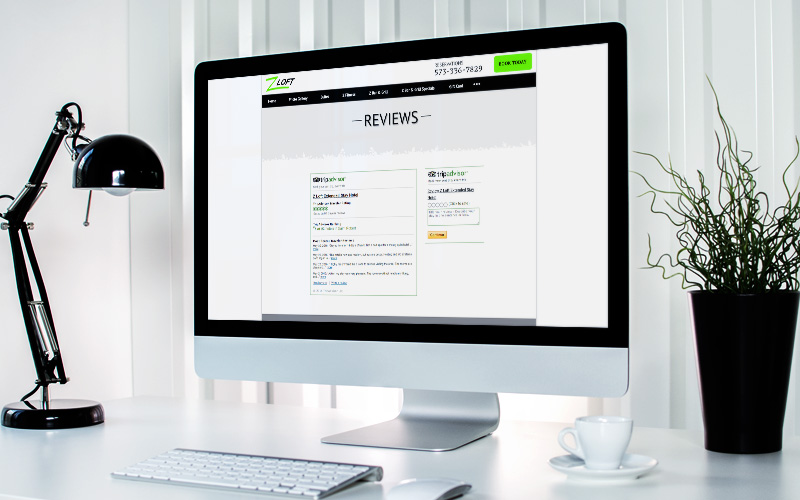 Here are a few ways to use social proof to your advantage:
Add a review widget to your website. That way, website visitors don't need to leave your website to get the social proof they need.
Be active on social media. Encourage guests to tag your property in their photos and include a custom hashtag so you (and others) can find their images easily. Make sure all your social media channels link back to your website, so travel shoppers who see these photos can take a closer look at your property quickly and easily.
Respond to your reviews. If your guests leave a positive review, thank them for it. If they have negative feedback, offer to connect with them privately to discuss it.
8. Highlight Promotions and Special Offers
Between 37% and 43% of all online travel bookings are abandoned because travelers don't feel like they're getting good value for money. One way to combat this is through special offers. In fact, 45% of travelers consider special offers important in making a booking decision.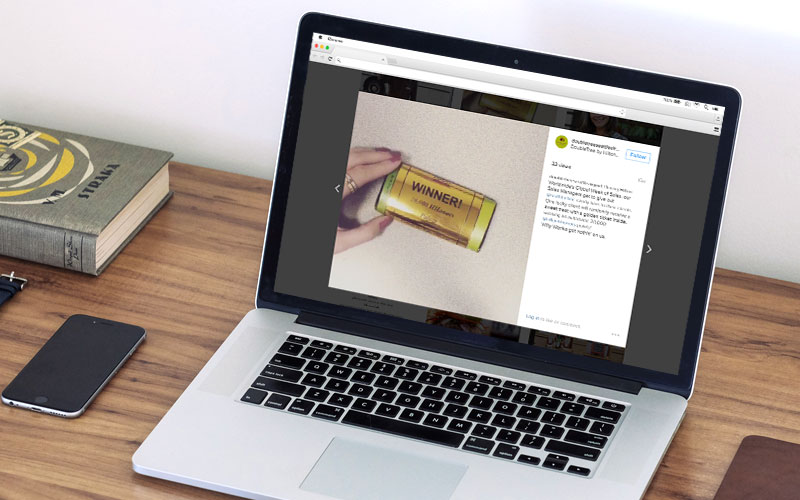 Putting together a few packages on your hotel website can go a long way toward securing more direct bookings. Furthermore, if they are targeted special offers, you may be able to partner with local businesses to help promote them.
Here are some tips to help you develop compelling special offers:
Offer a best rate guarantee for direct bookings. If travel shoppers are shopping around for the best rate, assure them that they won't find one lower than yours.
Create targeted special offers, focused on occasions or reasons for travel (e.g. weddings, festivals, family vacations, business trips). People don't generally buy on price, they buy on value. If you offer them a complete experience at a good price, your package will likely gain more traction than simply 10% off.
Keep your specials seasonal. If your guests know every winter you do a ski package, for instance, that could become the annual family trip.
Make your specials visible on your homepage. The worst thing you can do is have a great deal that your guests can't find.
Use social media to help fuel your special offers. It's likely that people following you on social media have already stayed at your hotel, or are interested in staying, so a special offer might be just what they need to make a booking.
To learn more on how to drive relevant traffic to your hotel website, check out Part 1 of this two-part series.
If you're ready to make some changes, it's helpful to know where you're starting from. Download our free SEO Scorecard to learn how discoverable your hotel website currently is, and how it stacks up against 6 important SEO factors.