All
Anatomy Of A Visual-First Website Experience – Best Practices For Hotel Marketers
---

The following is a blog created by Opensmjle, extracted from the Leonardo ebook 'Anatomy Of A Visual-First Website Experience' by John McAuliffe, President Leonardo. You can read Opensmjle's version here.
The Future Of Digital Is Visual Storytelling
Pictures. Videos. Photo filters. Infographics. Instagram. Pinterest. Vine. YouTube. Tumblr. Slideshows. Animated GIFs.
The text-only websites of the early 2000's have—slowly but surely—been replaced by graphically- and visually-driven web interfaces. Faster broadband speeds, cellular networks, and high- resolution screens have increased demand for attractive visuals to drive content, to the point that roughly one third of pixel real estate on the web is image content.
"90 percent of all information that gets transmitted to our brains is visual." [Customermagnetism.com]
The best websites don't just throw some pictures and video on the home page. They use those pictures and videos to tell stories — stories that allow the audience to experience whatever it is the website is selling.
In "Anatomy Of A Visual-First Website Experience" we've broken that journey into seven chapters:
Why Visual Storytelling Matters
Putting On A Show
Keeping It Fresh
Putting The Package Together
Go Forth And Publish
Get The Word Out
Today´s The Day To Go Visual
Chapter I. – Why Visual Storytelling Matters | The Psychology Of Visual Storytelling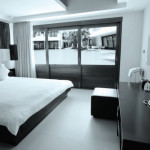 Studies show that people prefer—even on a subconscious level—to interact with visuals over plain text. And marketers are learning to take advantage. The act of simply seeing something can allow us to experience it in our own minds. Is it any wonder, then, that marketers looking to tell engaging stories on their websites are moving away from blocks of text towards big, beautiful images and compelling video?
"Humans process visuals 60,000 times faster than text." [3M: Polishing Your Presentation]
When it comes to your property, visual storytelling with engaging imagery is the perfect way to share your hotel's atmosphere and your guests' experiences. By sharing a story, you're showcasing what staying at your hotel is like, and giving your website visitors the opportunity to imagine themselves staying with you!
Chapter II. – Putting On A Show | How The Web Has Responded To The Visual Shift
Strong visuals are critical in the travel and hospitality industry. As a hotel marketer, what you're selling is the experience of staying at your property. Your photos and videos can convey that in a much stronger way than a text description or list of amenities. Virtual tours, 360-degree panoramas, and photos that show guests at your hotel can demonstrate to website visitors just what they can expect when they book a stay at your property.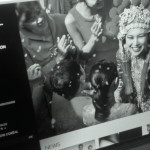 "Using video on landing pages can increase conversion by 80%." [eyeviewdigital: Making Video Accountable]
Greg Oates, veteran travel editor and hotel media content developer:
"The end goal is direct bookings. So there should be an immediate visceral impact when potential clients arrive at your website, and clear direction toward more photos and videos to extend that emotional connection. Travel is an emotional experience. The best hotel websites are too.
Just a few great examples are Singita Resorts, Standard Hotels, ALT Hotels and Four Seasons Hotels. All of them tell a visual story about their properties and destinations to provide a high-impact experience that draws viewers into the site, never lets them go, and increases direct sales."
Chapter III. – Keeping It Fresh | How And Where To Get The Content That Keeps Your Site Up-To-Date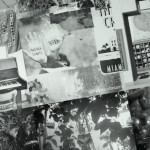 From pro photo shoots to social media, find the images that showcase your hotel experience. A good mix of professional and amateur photos and videos can really bring your property's story to life!
To take your hotel's website to the next level, you need to reinforce it with strong visuals. You probably already have a collection of professional media: Photos of the property, including rooms, business center, pool and so on. You may also have virtual tours and videos. That's a great start.
You can round out your existing media by sourcing photos and videos from the surrounding area. Your local tourism board is a great place to start, but don't hesitate to reach out to restaurants and attractions directly. This way, you show your visitors that your hotel experience isn't just on the grounds of your property—it extends to the local area as well.
Next, consider "non-professional" media. This can include photos that you and your staff can take yourself of the property and area, as well as photos sourced from guests, including any they've tagged of your property on social media. (These can be linked to freely, but always get permission if you intend to use them in other ways). While these sorts of photos may not have the "shine and polish" of a pro photographer, they offer an authenticity that appeals to travelers. They show real people enjoying your hotel in a real way.
Chapter IV. – Putting The Package Together | Turning Good Visuals Into Great Stories
Mixed media that doesn't tell a story is a pretty boring thing.
Once you've arranged an effective method of sourcing content and keeping it fresh, how do you actually curate it in a way that makes sense? Visually representing your hotel's story requires more than just adding a massive gallery of property photos to your site. The way you present your photos and multimedia should accurately represent what a guest will experience when they stay with you.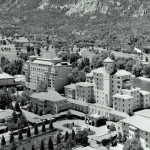 Transforming your content into great stories can be a challenge, but the best way to start is to keep it simple. Consider the season, local attractions, or special events. If it's summertime, you can show off your pool, outdoor recreational activities, the local amusement park, beach or zoo — basically any local summertime hotspot.
Showcasing distinct stories can give your website visitors the opportunity to see themselves in your stories, giving them a true feeling of what their vacation at your hotel will be like.
TIP!
Maximize your search engine optimization:
Tagging your multiple, linked pieces of content with common search terms and keywords can help boost your organic search rankings, making your hotel easier to find.
Chapter V. – Go Forth And Publish | Adhering To Best Practices When Publishing On The Web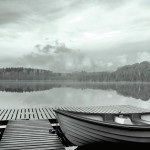 Images draw attention; visual storytelling can trigger an emotional reaction and results in conversion.
Once your content is mapped out in a way that tells your hotel's story, the next step is actually publishing it online.
Multimedia galleries are a common and logical step. Dividing them into sub-sections that each tells part of your story is an easy and straightforward way to publish your content in an engaging and interesting manner. Think beyond your homepage and find opportunities within other sections of your website to publish these stories. If you have a page about your restaurant, publish a gallery there that features your top menu items, guests enjoying their meals and a video of the head chef or bartender crafting their signature dish or cocktail.
Considering the platform is also part of the publishing step. Beyond your own standard website, you also need to consider your tablet- and smartphone-optimized sites, and the different needs of those platforms. At this stage you can also consider publishing your story on social media and online travel sites.
TIPS!
Stay current:
Refreshing your content is key, especially if your property or the local attractions go through changes. You want your guests to see what your hotel is really like, not what it used to look like.
Start telling your story "above the fold":
The space of your web page that's visible on initial view without any scrolling. That is your website's most valuable real estate. Start telling your hotel's story right away, and give your visitors a reason to keep scrolling!
Chapter VI. – Get The Word Out | How, When And Where To Tell The World Your Story
Make use of multiple channels to tell your story in a compelling, engaging manner.
Good stories aren't just told once—they're re-told, over and over, often in different mediums. Your hotel's story, and your digital marketing plan, should follow the same idea. After all, if you're not telling your story, you're not going to benefit from all the resources you put into sourcing, curating and publishing your content!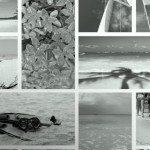 Sharing, or amplifying your story, can encompass several different means. You can tweet about your latest gallery or multimedia presentation, share links on Facebook, add photos to Instagram or create a board on Pinterest. You can also share your stories on travel websites, review sites and OTAs, include links in your e-mail signatures and even add them to sales proposals.
Ultimately, your goal should be to tell your story to as many potential visitors as possible, using all of the channels available to you. Modern travellers do their research on a variety of platforms (desktop, mobile) and channels (website, social, travel sites).
Chapter VII. – Today´s The Day To Go Visual | The Web Is Moving In A Visual Direction
The best brands worldwide are leading the way, and chances are, your competitors will follow suit—if they haven't already. It's time to get serious about visual storytelling on your hotel website and beyond.
SOURCE | CURATE | PUBLISH | AMPLIFY
Begin sourcing your content, considering the stories you want to tell with that content, and start thinking about how to publish and amplify those stories. Expanding your visual storytelling efforts with rich, engaging media will make your hotel stand out from the competition and give web visitors a "you-are-there" feeling when they find your property online.
Daniel, opensmjle:
A question always arising when discussing website projects and visual storytelling – what should be the most prominent picture to select in the header or slider. I guess that depends on the individual property, but what could be useful hints for hoteliers?
John, Leonardo:
Travel shoppers are searching online and trying to better understand what it is about your hotel that will make their trip successful. Fundamentally it is less about a specific photo and more about capturing the story of your hotel in how it is presented visually.
You first need to understand what it is about your hotel that guests find differentiates you from the competition, then you need to use this to craft your story. That being said, we track and analyze hundreds of millions of interactions that consumers have with visual content and overwhelmingly the most viewed category of images are 'guest rooms'. Travel shoppers want to see what the room looks like. Ironically, if you go to any of the largest OTA or hotel websites, you'll likely see an exterior shot first, then an empty lobby. Our data shows that exterior shots are ninth in the top ten most viewed hotel images online. Guest room images are so important, that they are actually viewed two times more often than the second most viewed category, which is 'restaurants'. The fact that restaurants are the second most viewed category tells us that travelers are looking for more than a place to sleep, they're looking for an experience. They want to know, "When I stay at your hotel what is my room like? What are my options for dinner and what am I going to do when I am there?" For a full list of the top ten most viewed image categories visit our blog.

Daniel, opensmjle:
Coming back to the story told 'above the fold'. What would you recommend to hotels to position on the space of their website people see first before scrolling or clicking anywhere else? Image, video or a slider including both options?
John, Leonardo:
Again, the hotel marketer must really understand what the story of hotel is. What is it that guests relate to that differentiates your hotel from others? We recently wrote a blog post titled "I Hear Your Scrambled Eggs Are Amazing: And Other Stories Your Guests Are Telling Online" about how some of the smallest spike points of guests' experience can shape your story. In this case a hotel that had an amazing breakfast (that had been amplified on TripAdvisor, Pinterest and other channels) found the story that differentiated them from the pack. In their case I would recommend a simple but awesome photo of a couple sharing breakfast to serve as the main image of their website… with the supporting headline. I find the story or stories and how you communicate them is what will drive what a consumer should see above the fold. Sometimes your story requires video (although I would suggest most marketers make their video too long… keep it short), sometimes it requires a slideshow and sometimes a single image can capture the story.
As the internet becomes increasingly visual, hotels can quickly attract the attention of online travel shoppers with visual storytelling tools – what's most important is that the media tells an interesting story to travel shoppers, and communicates the reason why the visitor should desire staying at your hotel.