All
Are You Maximizing Your Mobile Presence?
---
Reports indicate that mobile bookings will account for more than 35% of hotel bookings by 2018 and later this year tablet sales are said to surpass PC sales.
Even more-so, with Google's new algorithm update that rewards mobile-friendly websites with higher mobile search engine rankings, why aren't you maximizing your property's If travel shoppers have to pinch and zoom on their smartphones (yikes!) to find out what you offer, then you probably aren't.
If you're not 100% sure, then download our new mobile scorecard and take a look.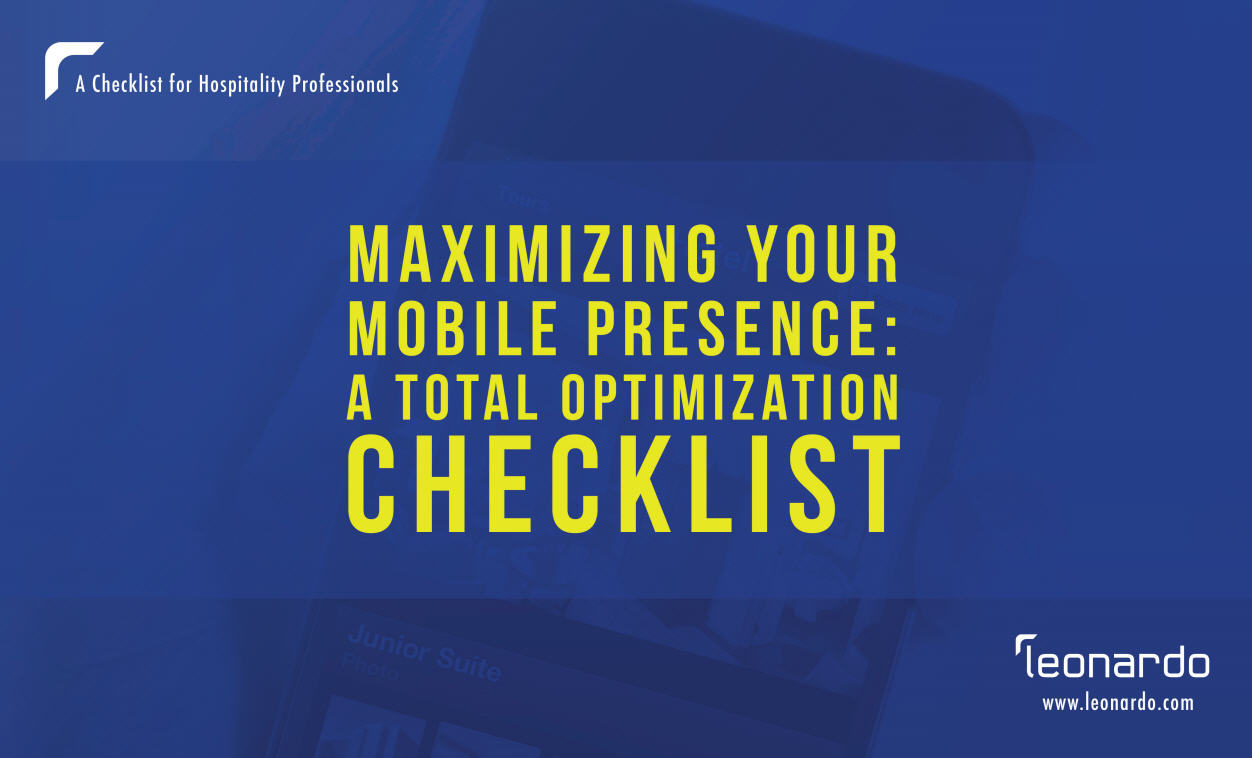 This scorecard explains:
What your mobile website needs to give guests the ultimate visual experience
How to make the most of special offers for mobile shoppers
Optimizing browsing for each device
Enabling booking engines for different devices
How to give mobile travel shoppers a convenient and engaging mobile shopping experience
Download the scorecard today and see how your mobile website measures up!