All
Blog Recap: Best Of April
---
This is the April edition of Leonardo's monthly blog recap. To keep you in the loop and on top of the latest hotel marketing news, each month we'll be rounding up the best articles and posts so you'll never miss a thing.
Every month, it feels like we learn something new at Leonardo – we learn which content you're interested in, which issues are top-of-mind and which challenges you need help facing.
This month, one of the things I've learned is that if done right, a hotel website can be your best marketing tool. With an array of rich media, relevant content and a compelling story, a well-executed website can influence travel shoppers and make your hotel their top choice – not to mention drive direct bookings. In addition to the importance of a well-oiled website machine, we also spoke a lot about the importance of search engine optimization (SEO) this month, since SEO is a great way to drive travelers to your virtual front door.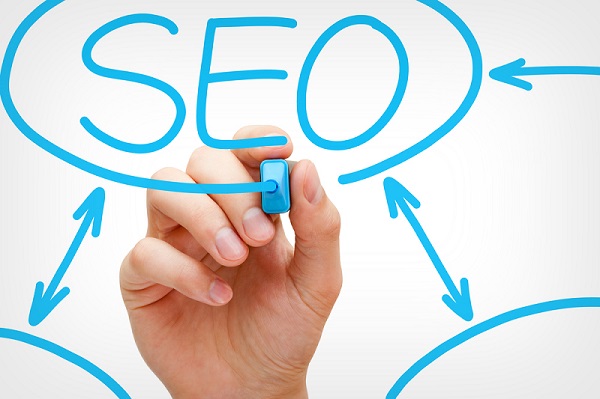 SEO is a set of best practices that aim to improve the organic traffic of a given website. From link building, on-site vs. off-site optimization, keywords and site speed, we dedicated April to helping you understand SEO and the steps you can take to ensure you're easily found in search engines.
SEO can be complicated but it doesn't have to be – there are some tried and true basics we learned that can significantly impact your rankings.
Get caught up on the resources you missed this month and learn how to improve your online marketing right here.
Beginner's Guide to SEO for Hotels
Google's algorithms change between 500 and 600 times a year. In a multi-screen world, it has become increasingly important for websites to be relevant and accessible on any user device. To ensure your website is both search and user-friendly, learn how search engines work and what they are looking for. Check out the guide here.
An SEO Dictionary for Hotels: The Basics to Get You Started
To grasp the value of SEO and how it can impact your hotel's marketing, you need a basic understanding of the strategies you plan to apply. If you're struggling with SEO jargon get started with this dictionary of industry terms and concepts.
Top 6 SEO Myths
In this blog series we examined SEO from a variety of angles including how to leverage storytelling, myths that hotel marketers should leave behind, as well as the role search engines play in today's digital era. Catch the full series here.
Webinar: SEO Basics for Your Hotel Website
In our latest webinar, we discussed SEO strategies and best practices for increasing your hotel's web presence. Our guest speakers Marco Braggio, Co-Founder and Managing Partner at Braggio Cook Interactive, and Alicia Whalen, Digital Marketing Expert and Co-Founder of Hashtagio.com, shared essential tools and tips to get you found first on Google. Watch the 5-minute highlights video here.
How to Sell Your Boss on a Vanity Website
A vanity website is a key component of any hotel marketing strategy. Are you convinced but need to get your team on board? Here are seven questions your boss might have and seven answers to steer your marketing in the right direction.
How We Help Thousands of Hotels Find Their Story
We often tell hoteliers that to set themselves apart, they need to find and tell their unique story. So how can you find yours? We asked our very own Storytelling Specialists their tips for hotels and created a short video (it happens to be one of my favorite projects created so far). You can watch the video here.
How do we help thousands of hotels find and craft their story? We're bringing you 7 tips from our Storytelling Specialists, on #NationalTellAStoryDay!

Posted by Leonardo Social on Monday, April 27, 2015
Those were the most important resources you missed in April. What kind of topics do you want to read about next month? Leave a comment and let us know.