All
Blog Recap: Best of June
---
This is the June edition of Leonardo's monthly blog recap. To keep you in the loop and on top of the latest hospitality marketing news, each month we'll be rounding up the best articles and posts so you'll never miss a thing.
When I'm searching for accommodations for my next trip (hint: I'm off to the windy city of Chicago in a few days), I always look for images to blow me away (perhaps literally).
Which ones transmit an experience that I can picture myself having? I'm talking about visuals that show and tell me a story about this property – perhaps two lovebirds laughing by the pool (the fun getaway story), the elderly couple holding hands at a museum (a lifetime of learning story) or perhaps the mouth-watering ribs (salad on the side – the health meets indulge story).
Visuals let our imaginations roam to another time and place – making us itch to make that booking and fly away already and that's one of the reasons why we focused our blog on visual storytelling this month. It's one of the best ways to convey what you can offer travel shoppers with a few snaps.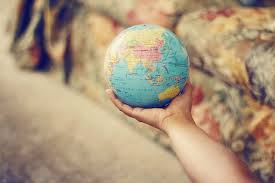 If you don't know where to start, I've put together a list of our most popular resources this month so you can catch up quickly:

Storytelling is in our nature and visual storytelling can convey an experience better than just text on its own. In this video, Darlene Rondeau, VP of Best Practices, Online Merchandising at Leonardo, explains the importance of visual storytelling and how to share content and media that engages travel shoppers.

Visual Storytelling: Why It Matters For You (With Research And Statistics)

Today's "digital brain" is able to skim through a deluge of information online looking for web pages that offer travel shoppers answers to their questions. In an industry that is innately experiential and visual we need to do a better job of grabbing and keeping the attention of travel shoppers.

Read this blog to learn how visual storytelling affects your bottom line and how it is changing marketing across all industries.

Video: Our Success Coaches Discuss 7 Ways to Develop Your Story

With over seven billion people worldwide, they say no two people are alike. So, like your authentic shopper, why not tell a one and only stand out story about your property? Once you have found out how to convey your interesting and unique story, it comes down to how to properly display it (two words: vanity website).

Our Success Coaches share their insights into helping you find your storytelling success in this video.

Creating Visually-Compelling Websites That Drive Bookings

One of the best ways to improve your website is to know what travelers are looking for and make sure your website answers all their questions so they're confident to book. Download this scorecard to see how your website measures up.

Insider Tips from Travelocity's Founder: Why Visual is the New Verbal

After three days, a person will retain 10-20% of written or spoken information but nearly 65% of visual information – statistics like these are only part of the reason why we believe that visual is the new verbal. In our latest webinar, Travelocity's founder Terry Jones and DoubleTree Resort by Hilton's Emily Drennen shared some insider tips on how to drive bookings with visual storytelling.

That's some of what you missed this month. Leave a comment below and tell us what you want to see for July!