All
Content Marketing By the Numbers: The Stats Every Hotelier Needs to See
---
There's nothing more frustrating than getting a sales pitch you didn't ask for. In today's fast-paced digital landscape, it's easy to ignore unsolicited messages by simply closing down a webpage or pop-up ad. Travel shoppers are in control, and they know how to avoid distractions that get in the way of their research and decision-making.
Enter content marketing; a new buzzword for an old term. Content Marketing is the art of storytelling, to the right people, at the right time, through the right channels. It's the art of communicating with your ideal guests, without directly selling to them. And it works.
Content marketing as a whole is exploding in every industry, including hospitality. It's no longer enough to just list your property's features on a website and wait for the reservations to roll in. Travel shoppers are hungry for content that helps them make a purchase decision. They're looking for your story, your value, and how you're going to make their travel experience a memorable one.
Not convinced? Take a look at these stats we pulled from our eBook, "Content Marketing 101 for Hoteliers."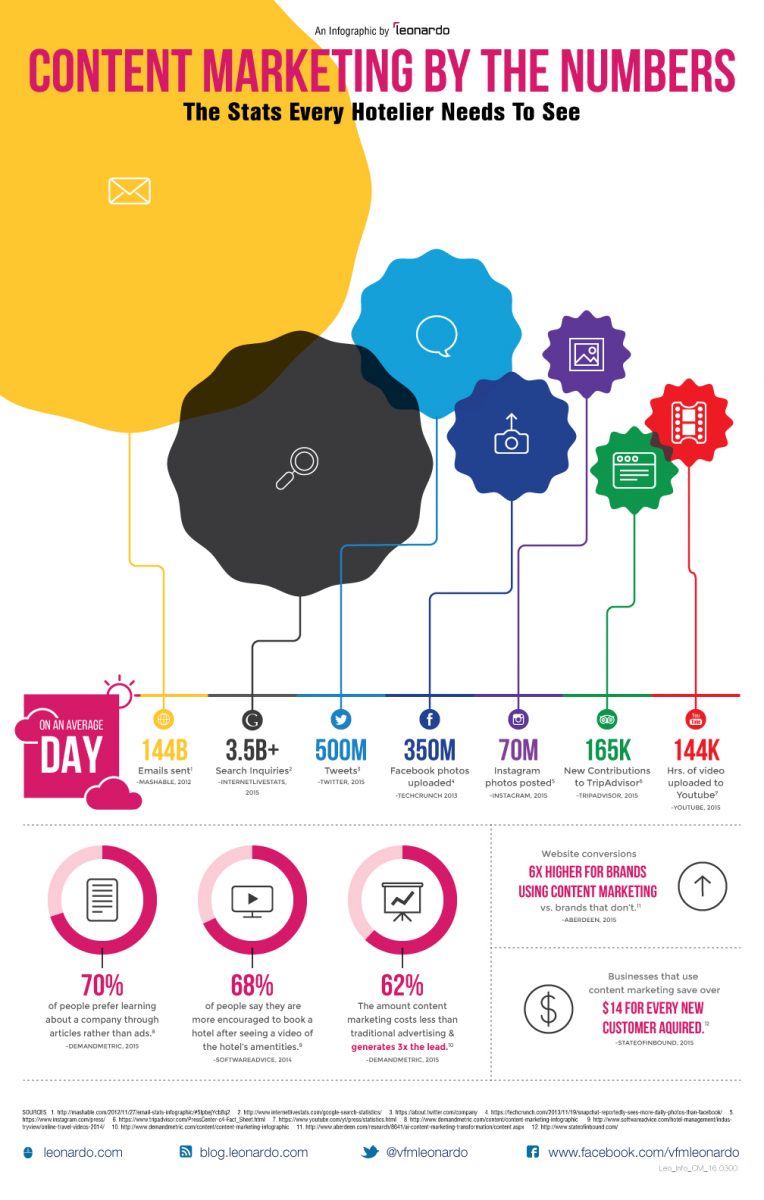 Or download the Infographic here:
Content Marketing By the Numbers: The Stats Every Hotelier Needs to See
Resources to Help
If you're interested in learning more on why content marketing is so persuasive, how it can help boost revenue, and examples of other hotels doing it well, download our free Content Marketing eBook.