All
Addressing Your Greatest Challenge: Creating Content On A Tight Budget
---
One of the most common challenges that you'll face as a hotel marketer is the ability to create quality online content with a tight budget.
In fact, 32% of hotel marketers at our recent webinar said that this is currently one of their greatest content management challenges. Creating and posting regular content should be one of the top priorities of your hotel's digital marketing strategy, and the reality is that it's very doable with these tips: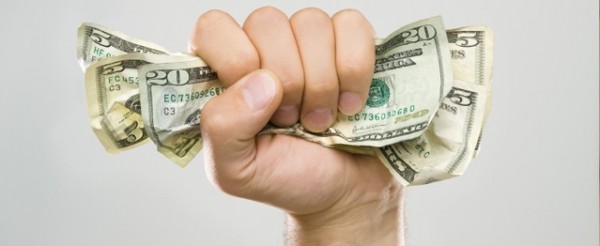 Repurpose Your Content To Get The Most Mileage Out Of It
Creating and posting quality content to your social media channels on a regular basis may sound expensive, but it's actually easy and inexpensive with the right planning:
1. Fuel multiple channels with one piece of original content. One quality piece of original content can really go a long way on your social media channels. For example, you could film a video and post that to YouTube, and then take still shots from the video to:
Create a photo album on Facebook
Post to Instagram
Post to Twitter
Post to a Pinterest board
Blog about the story behind it
2. Republish old content. It's a misconception to think that you need to create original content on a regular basis. Once your original content becomes a few months old, you can post it to your social media channels again with a fresh caption or you can change the intro of your articles to make them more timely and relevant. Make sure not to repost something too frequently or people will begin to notice and lose interest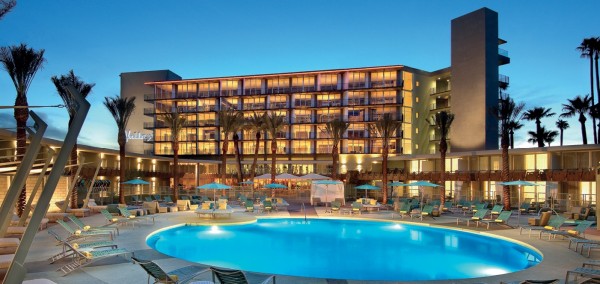 3. Turn some of your hotel's gallery photos into social media posts. Take your hotel's best photos from your gallery, and overlay them with quotes that resonate your core values and that create a call to adventure. Then take these photos and post them to your social media channels for travel shoppers and guests to enjoy
Take Advantage of User-Generated Content (UGC) and Crowdsourcing
Glistening poolside drinks, a charming breakfast, happy people, and big smiles – your hotel's unique story is being captured and uploaded to social media sites, like Facebook and Instagram, every single day. Don't waste all of this fresh, original content by ignoring it. Take action, and begin sharing some of these special moments on your own social media pages.
User-generated content is very engaging and authentic, and best of all, it's completely free. Get started with these quick tips:
Prompt guests to tag your Facebook page when they upload photos, allowing you to easily hit the "share" button to display it on your page
For the more tech-savvy hotel marketers, encourage guests to post their photos on Instagram, Facebook, and Twitter using a predetermined hashtag to make finding and selecting photos as easy as possible. For example, the Freehand Miami hostel (as seen below) tells guests to tag their photos with @FreehandMiami or #FreehandMiami. Now they can easily search for that tag to conveniently see all of those photos in one place
Make sure you have permission to use the user's photos before you post them on your website and social media pages, and give them credit
And remember, you have the final say over what gets posted on your website and social media pages
The Freehand Miami is a fantastic example of how to take advantage of user-generated content. Their photo stream is entirely created from images submitted by guests on Instagram!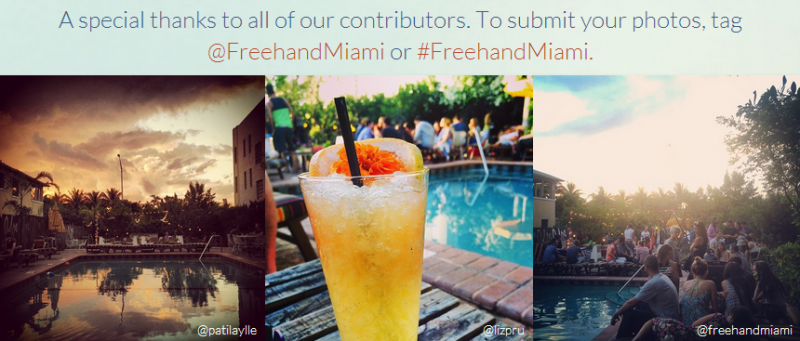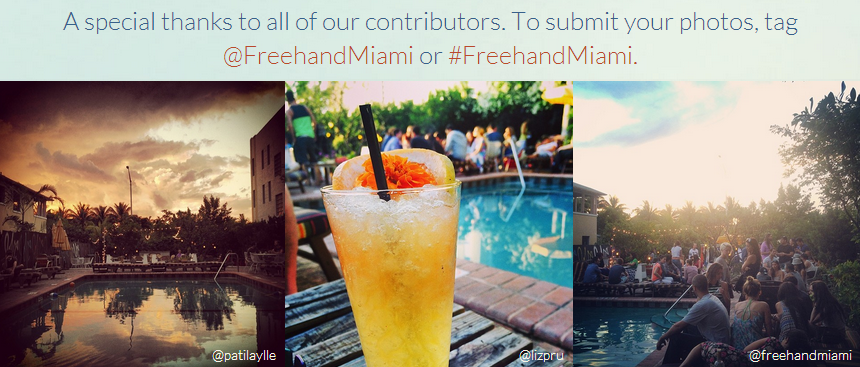 These are some of the ways to continue creating quality content without busting your budget. If you're using a different tight budget strategy at your hotel, post it in the comments below!