eBook
Evaluating Your Website's SEO: A Scorecard for Hotel Marketers
---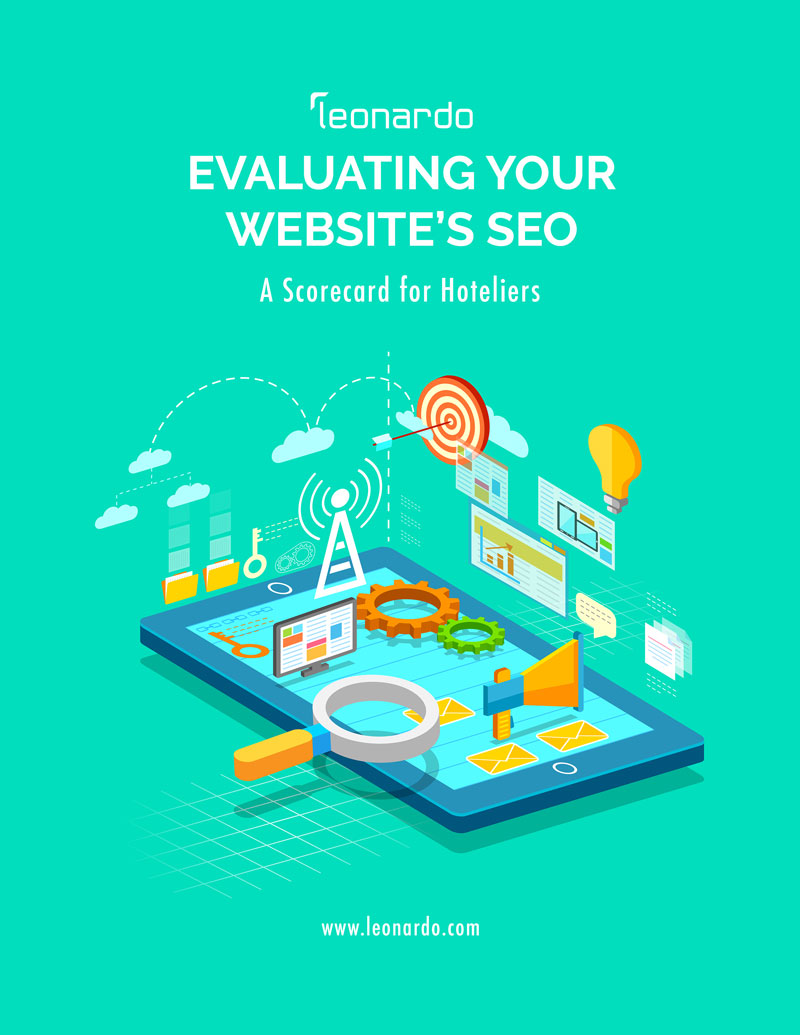 Scorecard
Evaluating Your Website's SEO:
A Scorecard for Hotel Marketers
85% of travel shoppers use the web for research and booking travel – and the majority start with a search engine query. That means if you want to score on conversions, you first have to score on our SEO scorecard. With our easy to follow point system, you'll find out if your hotel's website is really search engine optimized. Get ready to learn the best SEO practices on keywords, content, domains and URLs. The key to your SEO strategy is just a click away.
CHAPTERS

Keywords and Metatags
See if you're addressing the most important factors search engines look for when crawling your website.

Links, Domains and URLs
Little details matter. Are you using the right URL, domain name, and link building strategy?

Visual Extras and Content
See what kind of visuals and content will boost your SEO strength, and what might harm you.

Your Grade
Evaluate your website's current SEO score, with additional resources to help.
An Excerpt
"Search engine optimization (SEO) has become standard practice for marketers in every industry as a way to be found online and attract qualified traffic and leads. But is your website optimized to rank in search engine results? While there are several factors that impact SEO, search engines ultimately take into consideration three basic elements: accessibility, relevance and usability. To ensure your SEO strategy aligns with all three, you need to implement specific SEO factors. We've teamed up with SEO expert Marco Braggio to create this scorecard that makes it simple.