All
The Best Way To Engage Travel Shoppers On Facebook
---
The fastest way to appeal to a travel shopper's emotions and instantly pique their interest is by using photos.
According to eMarketer, a company that provides insights on digital marketing, your hotel's digital marketing strategy can become stronger and much more impactful by taking advantage of photos to generate significant engagement with fans.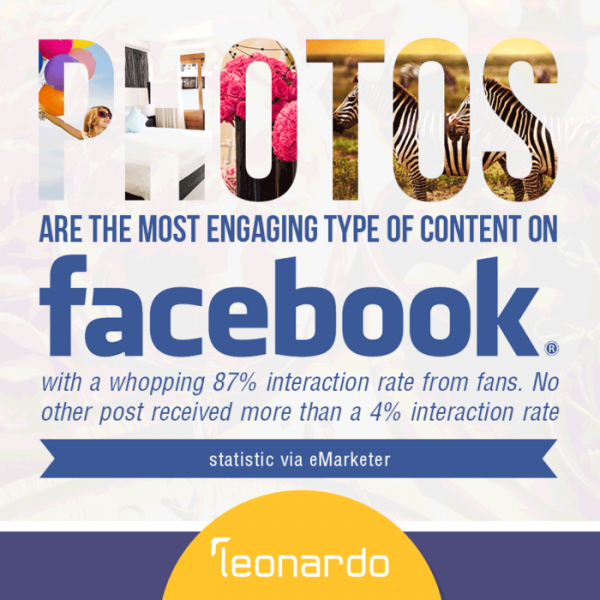 Photos are an excellent way to publish content that is fresh, snackable, and inspiring when done right – it can dig deep into a travel shopper's mind and resonate with them for much longer than they've viewed it. Photos are also unique because they can communicate your message in seconds while granting you the control to tell your hotel's story the way you want it to be told.
To improve your hotel's presence on social media, download our eBook Strategically Social: Step Up Your Hotel's Visual Storytelling on Social Media.