All
Getting Started with Hospitality Content Marketing: Part 1 of 4
---
This time we asked "What are you going to focus more time and resources on in 2015?" and the overwhelming response was "content marketing." So to help get everyone to a common starting place, I thought I'd devote this blog, the first of several in the coming months, to this latest modern marketing buzz.
What is Content?
Content is essentially anything that conveys a message to your audience.
Hotel descriptions are content.
Your brand commitment statements are content
A Facebook post about the great dinner a guest had in your restaurant is content
Multi-media i.e. images, virtual tours and videos – also content
I think you get the picture. If you say something, write something or show something, it's content.
Ok Then, What is Content Marketing in Hospitality?
This new marketing approach is a way to provide your hotel guests with the resources needed to learn about your property – its characteristics, its place in the community, what your brand stands for, what the experience will be like and so on.
When you share valuable information in this way, your customers will endear themselves to your hotel because you've given them something that makes them feel good about their decision to connect and stay with you. There are many, many different ways to communicate with your guests through content, and what you choose to focus on is very much tied to the unique attributes of your hotel, its surroundings and your brand.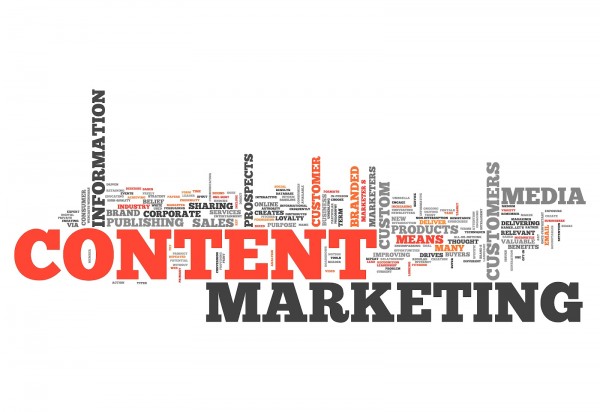 Content Inspiration: 13 Ideas to Get You Started
Here are just some ideas to use as interesting and engaging content, apart from the standard information you're already offering shoppers such as hotel descriptions, maps, contact information, etc. That said, don't underestimate the value of the basics; review it to make sure it's the best written copy it can be. Does it follow best practices for multi-media and text descriptions? It's also a good time to have a sneak peak at what your competitors are writing, showing and talking about.
Look to your brand or management company websites; they're sure to have plenty of material that you can cultivate into your own
Integrate seasonal promotions within content in the appropriate place. E.g. include a dinner special in a blog about your dining facilities
Pull content into your website from social channels (Instagram, Facebook, Pinterest, Twitter)
o Top10.com is a good example of how to do this
Include popular recipes from your restaurants with food photos of course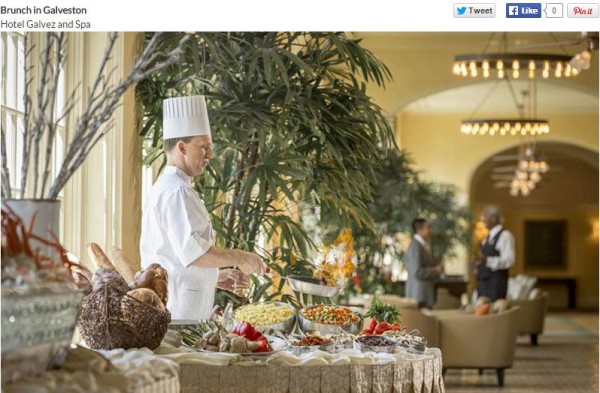 Hotel Galvez & Spa in Galveston, Texas utilize vibrant images with complimentary text to showcase their dining lounge.
Describe your proximity to something – local attractions, a popular intersection, easy highway access, a trendy bar, fitness club, public transportation, jogging trail, outlet malls, halfway between here and there
Brag about specialty cocktails from your lounge (show guests how to recreate)
Highlight guest life events – birthdays, reunions, sports club gatherings and celebrations
Talk about any special events in town
Report local weather by embedding screen cap on Facebook like The Motor Lodge
Create your own content; pet friendly? Build a welcome station for arriving pooches complete with doggie treats and water
Holiday season is upon us. Decorate three trees in your lobby and ask guests to vote for the best dressed; they may even take photos and share on their social networks
Show off your amazing people with pics and quotes about why they love working at the hotel
Feature guest reviews (text or video)
Content marketing is not a "create it and leave it" project, but rather a living component of your overall marketing strategy that should stay current and relevant.
Stayed tuned next month for more on content marketing and how you can efficiently repurpose it – i.e. take existing work and adapt it to fit a different format or audience to amplify your hotel's story wherever and whenever consumers are shopping for hotels.
This is the first in a series of four blog posts about hospitality content marketing – easy tips to help you get started creating content guests want to see and share. Check out Part 2: How to Sell Content Marketing to Your GM.