Earlier this year, we published an article on Google's search algorithm update, which gave preference to mobile-friendly websites in mobile search results. Now, 6 months later, Google has announced that it will be switching to a mobile-first index.
The following is a guest article from Marco Braggio, Director of Search at nvision, explaining the changes that are coming and how you can prepare:
G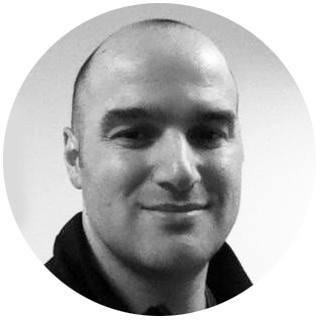 oogle has finally drawn a line in the sand by announcing their shift to focus on a better mobile experience.
At Pubcon 2016, Gary Illyes, Webmaster Trends Analyst at Google, talked about search infrastructure like HTTPS, to ranking and spam like RankBrain (machine learning), Penguin (bad link practices), keep using the disavow tool and more.
But the biggest jaw dropping moment is the fact that Google will be switching to a mobile-first index. Yup, you read that right. They are essentially dividing the mobile and desktop indexes. This doesn't mean desktop will disappear (yet) but it will only be updated second to mobile, the new primary index.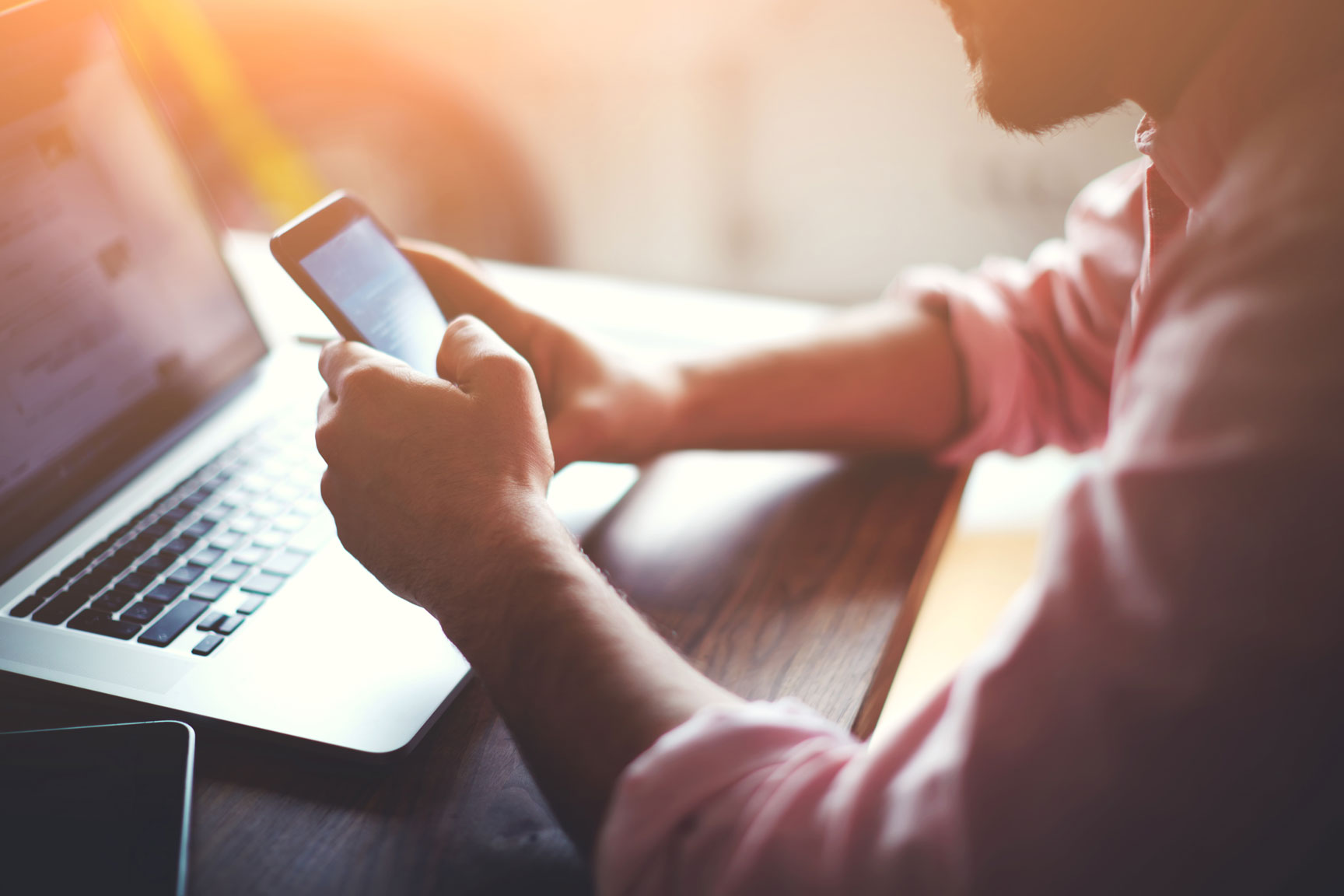 The Signs of a Mobile First Index
If you think about it, it makes complete sense. With users spending 177 minutes on their smartphones per day looking to answer questions, and in many instances, using verbal commands, it's no wonder that 85% of Google's search results are mobile-friendly which led to the mobile-friendly label being dropped from mobile searches.
Up to now, Google would crawl your desktop website and try to find a happy balance between desktop and mobile by awarding sites that were either dedicated to mobile or sites built with responsive / adaptive versions. But if you read the writing on the wall (aka search algorithm), there have been a boatload of signs of change coming.
Take for example the past few mobile algorithm updates to improve search results and give love to mobile first pages. Plus, check out the updates since early-mid September from Google Webmaster Central blog on Accelerate Mobile Pages (AMP) – a way to build mobile web pages for static content to render faster:
In the same breath that Google dropped the mobile-friendly label, they also mentioned that as of January 10, 2017, content that's not easily accessible from the transition of a mobile search results to a mobile page may not rank as highly.
Google's examples of inaccessible content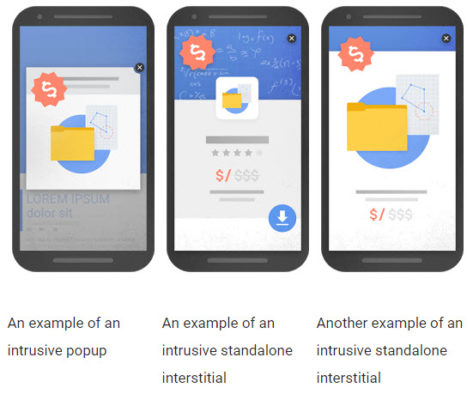 Google's examples of pages that would not be affected with accessible content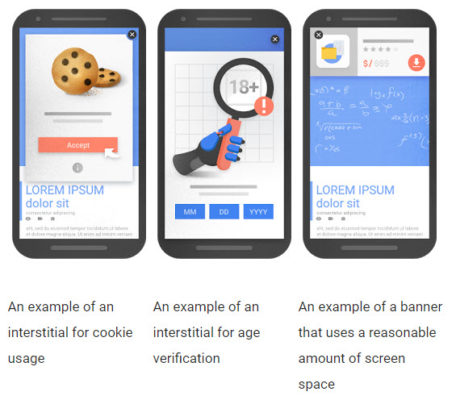 So What Does This Mean for Your Business?
Get mobile-friendly FAST NOW!!
"Now" really should have been done a year ago, but since splitting the indexes won't happen for several "months," there's still hope.
1. First, test your website's mobile friendliness
Use Google's new Mobile Friendly Testing Tool to measures your site's mobile friendliness, mobile speed and desktop speed. Once done, download the report and take stock of what you need to do.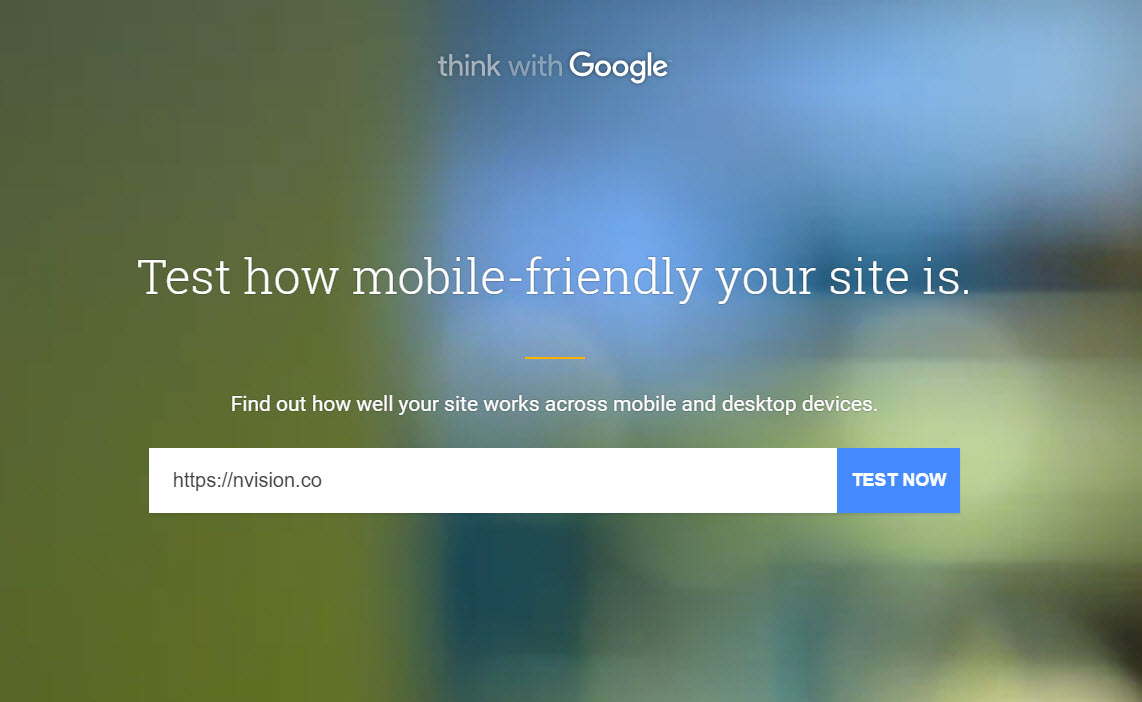 2. Start using structured data if you haven't already
Structured data is basically marking up a webpage's HTML to provide detailed information about the page's content. It's a form of high level organization in a relational database. This allows search engines to better understand content intent and index it accordingly and display relevant information like location information, events, prices, stock, recipes and more. There are different types of structured data but ultimately this info is displayed to the user which improves your chance of click-through and conversion.
3. Double check your mobile content
Most people tend to slim down the amount of words on mobile pages to improve UX and possibly loading. This is in fact unnecessary as Google relies on page content to determine rankings and that they're serving the right content to users.
One of the biggest outliners for speed issues is actually images. By optimizing your webpage images you can save a lot of bandwidth and considerably improve page speed, load time. From choosing the right file format, size considerations to making images responsive in your design, this could make be the difference in your site ranking versus the competition.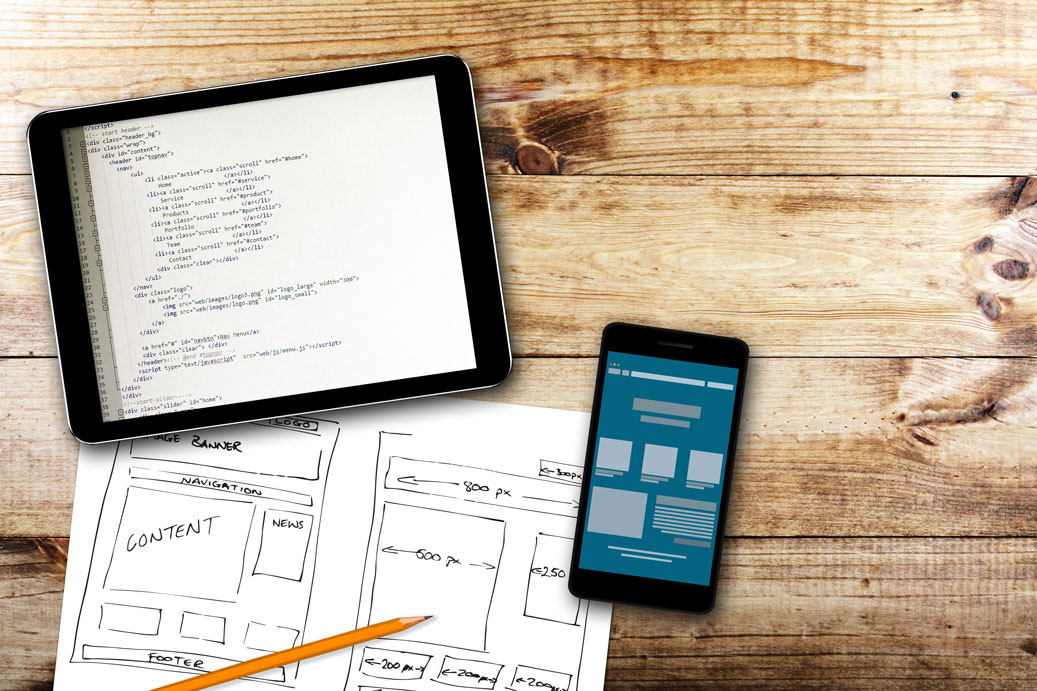 4. Lastly, consider adding AMP to your site
AMP is an open source initiative that prevents reading on mobile to be slow and frustrating.
So let's recap. In a few months Google will be splitting their index into desktop and mobile, where mobile is the primary index. This is huge.
With over 50% of searches being done on mobile devices, it's clear that Google will continue to improve their mobile algorithm, which may eventually lead to desktop index becoming obsolete. We're already seeing websites being built with a mobile first design approach.
To learn more about mobile optimization, watch our recent webinar, available on-demand.