All
Guest Post: The Biggest Mistake B&B Innkeepers Make
---
Over the course of my career in hospitality, I've had the opportunity to speak to literally thousands of hospitality professionals across all categories of accommodations – branded hotels, boutiques, independents and most recently, B&B Innkeepers.
When I first started exploring the B&B market, it was clear to me that Yvonne Halling, founder of BedandBreakfastCoach.com, was a thought leader among B&B owners creating compelling content that all Innkeepers should take advantage of to improve their online marketing programs and fill their rooms.
Yvonne has written a very special guest post sharing her personal best practices on developing a social media strategy that actually gets results.  Read on below for Yvonne's insights into the biggest mistakes that B&B Innkeepers make (and if you like what you read, make sure you register for our webinar next week) to learn even more.
Guest Author: Yvonne Halling, Founder, BedandBreakfastCoach.com
If there was one big mistake that I see B&B innkeepers making, it's not putting themselves into their marketing.
Guests choose us because they want some interaction. They want to hear our stories and share theirs, so where are you hiding out?
Here are three main places I see B&B Innkeepers hiding:
On Their Website
They are nowhere to be seen, no pictures, no stories, no "About us" page, no blog about their life – just hiding out behind the "storefront" hoping that the rooms, the beautiful view, the comfy beds, the delicious breakfast will do it for them.
You can get rooms, beautiful views, comfy beds and delicious breakfasts anywhere, but there is only one of YOU. And don't get me started on the "customer satisfaction is our highest priority" – as if that makes you special. It doesn't – everyone is doing their best to satisfy their guests' expectations. You're not standing out with that old line.
On Social Media.
Many B&B innkeepers are not revealing themselves online. Let's start with profiles. How many friends do you have on Facebook? Are you adding people and making connections regularly? Do they even know about your business page? Is it properly listed in your profile, so when I visit you on Facebook, I can see immediately that you run a hospitality business?
I run a couple of groups for B&B owners, guest house owners and innkeepers on LinkedIn and we get between 30 and 50 requests to join each week. I am often shocked that almost 50% of those requesting to join don't even have a photo of themselves, let alone a proper profile so I can see who they are. Don't let this be you.
Online presence matters, whether we like it or not. It's the nature of the world today.  Over three billion people are online – your prospects, your future guests, your connections, your next project.
Take a look at your online presence and ask yourself – would I trust this person?
Are You Sharing Your Knowledge & Expertise?
The third place I see people hiding out is not sharing their knowledge and expertise in a way that both guests and prospective guests can benefit from it. What do I mean by that? Your free guide is your online calling card.
I know that you're sharing your expertise and knowledge with your guests at your place, but what about those who haven't booked yet?
Having a proper online strategy to get that knowledge into the hands of those looking for a place in your area will massively increase your bookings but also your perceived value in the eyes of those people and perceived value is everything – but that's for another time.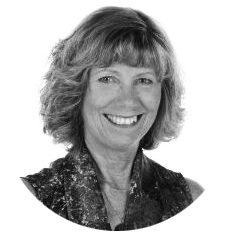 Yvonne Halling is the founder of BedandBreakfastCoach.com and helps small hospitality businesses worldwide to attract more guests, fill their rooms in the low season, make more money and have more fun. Yvonne turned her own B&B into a booming 6 figure business by using the strategies she teaches.
Want to hear more of Yvonne's insights? She will be a guest speaker at our next webinar on Nov. 10! Register now: Why Your Social Media Marketing Isn't Working (And How To Fix It).