All
Hot Tips for the 5 Hottest Social Media Sites
---
First, there was Facebook, and you slowly navigated a new social reality. Then came Twitter, which quickly boomed into an important medium to get your message across. Now, there are so many new social media channels popping up every day, it feels like we're playing a game of "whack a mole."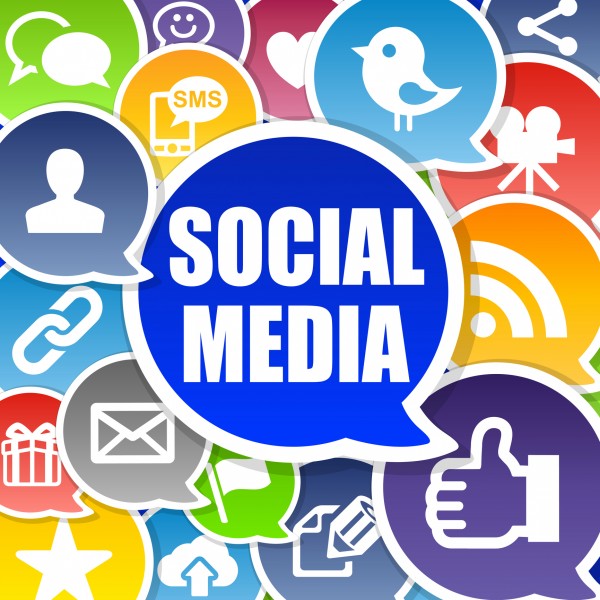 How can you navigate all the different social channels your hotel wants to be on and truly engage on the most important ones?

Staying active on social media is important in every industry – but especially for the hospitality industry. Social networks have an immense reach – consider that the top five social channels (Facebook, Twitter, Google+, LinkedIn and Instagram) have over 2.5 billion users combined.

With travel shoppers turning to social media for vacation inspiration, research and even booking, it's more important than ever to make sure your hotel is communicating with travelers on a variety of social channels.

Not sure where to start? Here are some easy tips to take you through the important components of a successful Facebook, Twitter, Instagram, LinkedIn, and Google+ page.

Like-able Facebook Tips
Show some personality! Let your hotel's unique story shine through when you post on your page, and create your own voice when communicating with guests
Take advantage of multi-media Facebook Apps that enable potential guests to book directly, view media, take virtual tours, check out special promotions, and more! Apps can be easily installed and customized to your specific hotel
Check your Facebook insights tab. Facebook gives you access to plenty of metrics for the performance of your posts, demographic of your audience, best time to post, and more. Spend some time each week to review what is and isn't working with your audience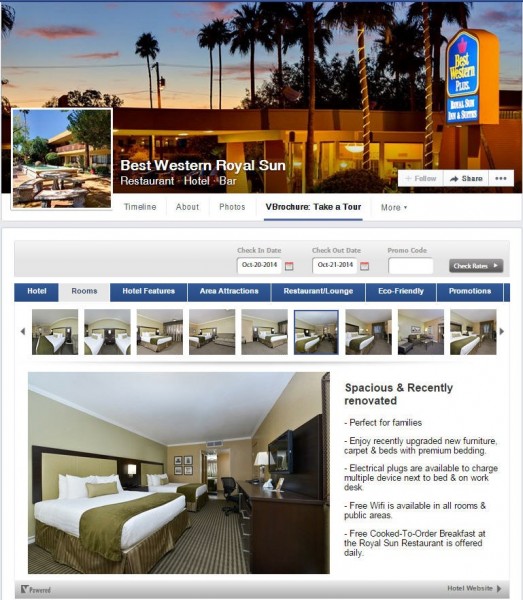 Tweet That
Use photos and videos in tweets. Including a photo or video in your tweet boosts retweets by about 35% and 28%, respectively. With the new Twitter layout, photos and videos are displayed much larger and more prominently than before – so, take advantage of this by tweeting out your hotel's stunning photos and videos
Use hashtags. Studies also show that tweets with hashtags, on average, receive 16% more retweets and favorites! You can use hashtags in different ways – for example, consider creating a unique hashtag for your hotel, such as #HotelMiamiWeddings to help guests easily find examples of past events at your hotel, see what you have to offer, and build your brand recognition. On the other hand, you can also use general hashtags such as #DestinationWeddings to reach a broader audience – including travelers who are not necessarily searching for your property, but now may across your tweet and engage with you.
Show off your personality with tweets that are engaging and compelling. This is the place to show some humor and get more personal
If You Can Capture it, You Can Instagram it!
Post photos that represent your hotel's story. Instagram is a good platform to display your hotel's unique services and amenities to travel shoppers. Post a wide variety of photos and videos that speak to travel shoppers, from food photos to majestic sceneries. Be unique and experiment with your photo content as it will appear on your Instagram feed
Remember to share user-generated content (UGC). Sharing or "regram-ing" guest photos is an excellent way to add more content to your hotel's Instagram story. Tag the guests' handles in your photos so they know you regram-ed it, and thank them for taking such great photos. These are often some of your best customers and showing them your appreciation on Instagram is a great way to foster meaningful customer relationships
Be sure to create contests for followers. Instagram contests are a great way to build followers, and keep previous ones engaged. By having followers post photos and tagging your hotel's handle and a unique contest hashtag, you can create widespread distribution of your hotel's content
Are You on LinkedIn Yet?
Keep it more business focused. People generally don't expect to find a LinkedIn page for every hotel property, rather they want updates and posts from a company-wide perspective relating to the brand on behalf of its properties on one page. As a brand ambassador, tell stories about featured properties, revealing those traits that best represent your brand DNA. Highlight interesting events held on property by speciality groups, private functions and video interviews with Corporate Executives are among popular content
Post snackable, targeted material that is more likely to be shared among your audience's networks. Before submitting a post, ask yourself whether or not your ideal prospect would find this update useful or interesting
Treat your LinkedIn page differently than your other social channels when posting updates. LinkedIn is where professionals come together to network and share industry-relevant information with each other. It has more of a serious "business" atmosphere, and your posts need to reflect that
+1, +2, +3 Tips for Google+
It pays to post good stuff. Photos on Google+ receive the best engagement overall. Over half the posts on Google+ are photos, and they also receive the most feedback (+1s, comments, and reshares) amongst all content posted on Google+. There's no better way to tell your hotel's story than with rich visual content, as 93% of people say visuals are the most influential factor in their purchasing decisions. Incorporate photos encompassing all aspects of your hotel's story including but not limited to guest rooms, dining facilities, lobbies, business centres, and even exciting local attractions!
Your success is not just based on your followers. The Google+ pages include a total views widget that tells you how many views your page has received. It's important to realize that followers don't just mean viewers. To get your hotel story shared across the web, you want real engagement, not just views
Turn your photos into a digital brochure. By categorizing your photos into albums, you can present different hotel amenities in a brochure-like fashion and show off the numerous storytelling features of your hotel to travel shoppers.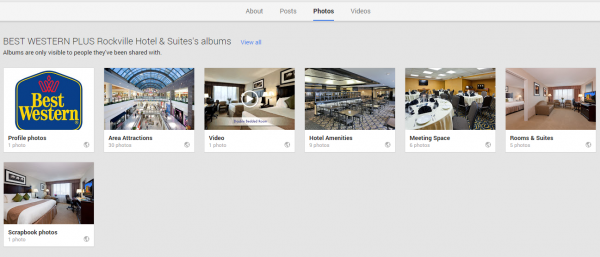 These tips should help get your hotel started on the five popular social media channels above. Remember that your content has the potential of reaching millions of travel shoppers all around the world if you put the right amount of time and effort into your social media campaigns. Social media is powerful; use it strategically to deliver the right messages targeted to the largest possible audience, to expand the reach of your hotel.