All
How Mobile Is Changing In 2015
---
Travel shoppers are accessing the Internet wherever and whenever they want. With global smartphone use expected to reach 2.5 billion in 2015, mobile has changed the way we discover and connect to brands.
But it's how we interact with these devices that is really impacting the travel industry. The continued growth of mobile has meant hotel marketers have had to rethink the way they target and engage with travel shoppers on the go.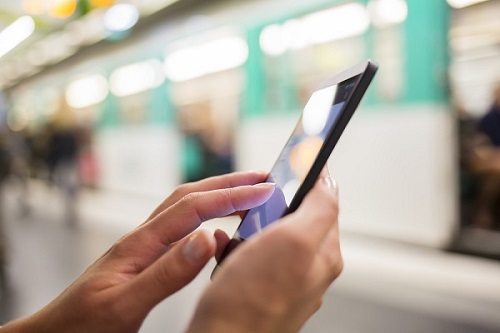 The latest innovations in mobile offer hoteliers a new opportunity to enhance the guest experience and deliver rich content in an interactive way. But simply optimizing your hotel's website is not a long-term strategy.
In order to drive engagement and ensure repeat business, hotel marketers will need to deliver a mobile experience that's both social and user-friendly. Mobile is not a fleeting trend but rather an effective and essential platform for amplifying your hotel's story.
Here are the five most important ways mobile is changing in 2015.
1. Mobile Websites Are Now Verified by Google as Mobile-Friendly
Have you Googled your hotel lately? What page number does your hotel's website rank? Well, starting April 21st, Google will begin including mobile-friendliness as a factor in its mobile search engine rankings. As mobile becomes the primary device for accessing the Internet, Google is rewarding mobile-optimized websites by displaying a "Mobile-Friendly" label in search results, so users know the website is easy to use and access on their mobile device.
Although this update only impacts mobile searches, hoteliers that dismiss the power of mobile risk losing out on bookings and the amount of direct traffic that their hotel's website generates.
In a mobile-first world, responsive design has become increasingly important, as many travel shoppers may only experience the mobile version of your hotel's website.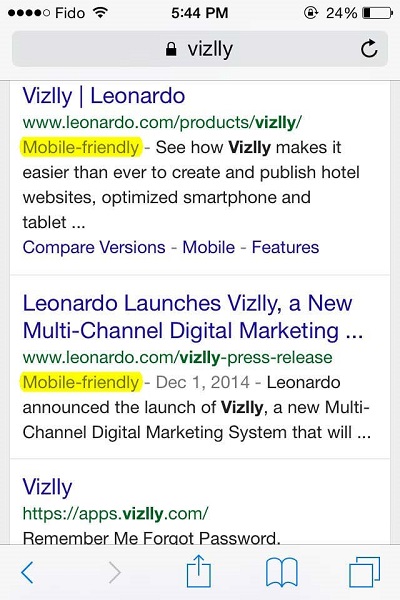 Google believes the experience of the searcher is top priority, so hotels must ensure that the content they are sharing is compatible and consistently updated. Ensure webpages are easy to navigate on any screen size, opt for a minimal design and include the most relevant features like your booking widget, special offers and key information about your hotel's amenities.
Mobile-friendliness will be the status quo in 2015. In the U.S alone, mobile bookings are expected to make up to 58.7% of travel sales by 2018.
To stay competitive and on travel shopper's screens, hotel marketers will need to adapt their websites to mirror the behavior of mobile users. An optimized website does not guarantee bookings but it could mean the difference between a page one and page five Google ranking.
2. Wearable Technology
Developers have found new ways to integrate everyday life and technology, personalizing the relationship people have with their devices. The impact of wearable technology has not been felt yet but many hotels believe in its reach. In an effort to stay in sync with the buying behavior of travel shoppers, hotels have begun creating applications specifically for wearable devices.
Last year, Expedia announced a new app designed for the Samsung Gear 2 smartwatch. The partnership between the travel giant and Samsung lets users receive updates about hotel check-in times, gate changes, and flight details, all to their wrist.
"Looking at two things with wearables, one is that context really matters because now this is yet another device where the user is wearing it all the time," said Jerald Singh, Expedia.com head of mobile, in an interview with Skift. "We want to make sure that every time they glance at our app on the watch, it's providing some sort of contextual data."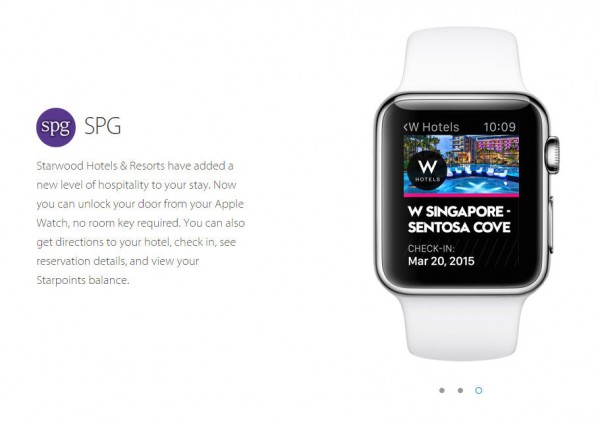 With the Apple watch, travel shoppers can access applications for TripAdvisor, Expedia, the Marriott and Starwood Hotels & Resorts (SPG). A digital leader within the hospitality industry (they were one of the first travel brands to advertise on Instagram), the SPG app allows guests to check in, skipping the front desk completely, view itinerary information, browse SPG hotels nearby, as well as get updates on special offers and promotions.

While wearable devices are still fairly new, hotel marketers should pay close attention to how they can leverage this technology as well as its impact on the travel shopping journey in 2015.

3. More Apps for Productivity

The popularity of mobile as a marketing strategy is not solely for increasing bookings. More travel companies will be developing applications that streamline and enhance the guest experience. This can include alert messages that keep business travelers on task or push notifications that inform travel shoppers of special rates and exclusive offers.

For the busy executive short on time, apps like Concur and the Egencia TripNavigator are keeping corporate travelers organized and on schedule. Both applications allow travelers to shop and book hotels, track flight information, receive alerts and manage every stage of travel.

4. Exclusive Content for Mobile Users

Last year saw a strong push towards content marketing, with more brands investing in a long-term strategy that would guarantee growth and amplify their unique storytelling. Betting big on mobile, TripAdvisor acquired the online and mobile platforms OpenTable, Lafourchette and Viator in 2014. The move gives travelers access to new content and features that can enhance their trip experience. Using the TripAdvisor app, travelers can book destinations, search restaurants, and connect with local tours and activities.

At the Four Seasons Resort Hualalai, guests who download the Huaka'i application can browse their photo gallery, learn about neighboring islands and go on a narrated tour of the property. Also offering mobile-only features is the Virgin Hotels Chicago. Using the Lucy app, guests can request room service, stream personal content onto televisions, control the room's thermostat and live chat with the hotel's staff.

Giving your audience and app users access to exclusive mobile content will give your hotel a leading edge and encourage frequent and repeat engagement from users.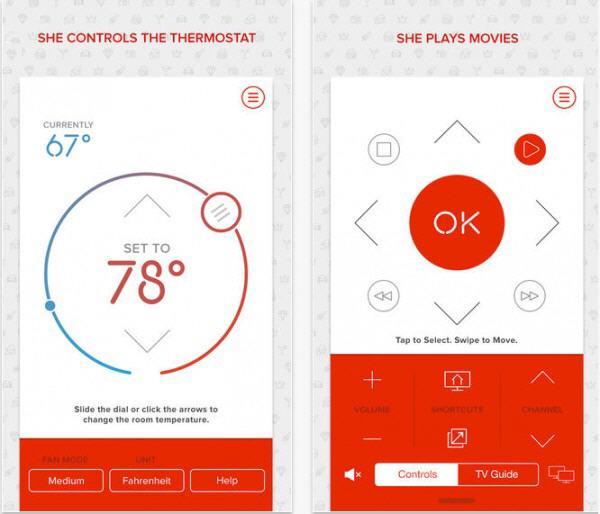 5. More Collection of Guest Data
Leveraging mobile properly means using the data that's collected to improve not only the guest experience but the relationship your audience has with your brand. Mobile is not only a platform for distributing content, it's an opportunity to target travel shoppers and personalize the service your hotel provides.
"Travel companies need to release mobile products quickly, then study the data and feedback, tweak or overhaul, and release the next iteration," said Skift in The State of Mobile 2015 report. "Don't rely on hunches or opinions, but rely on the data."
Mobile devices are advancing. As booking windows gets longer, more travel shoppers are migrating to apps to search and book hotel rooms. While still maintaining the privacy of your users, use the data your hotel collects to promote loyalty, improve engagement, and target travel shoppers based on their clicks and interests.
Key Takeaway
Desktops are still relevant but the shopping journey is changing. To stay competitive and connected to mobile users, optimize your website, deliver a consistent brand story and ensure that the content you are sharing is compatible for multiple screens.
As mobile use grows, best practices are still being created and defined. Whether you're an independent property or part of a large global chain, hotels must adopt mobile in order to meet the expectations of travel shoppers.
Want to make sure your website is mobile-friendly? Vizlly's mobile websites are Google verified and can help you deliver the best user experience on any device! Learn more.