All
How to Improve Occupancy and Revenue by 20% in 18 Days: Q+A with Ron Wallace
---
The phone is ringing. Your inbox is overflowing. Meanwhile, you're trying to figure out if your marketing is working, if you're driving occupancy and increasing revenue – all while keeping an eye on what that hotel down the street is doing. At the end of the day, you feel exhausted but you wake up and do it all over again.
Sound familiar?
General Managers, DOSMs, Revenue Managers and Marketing Managers all have a lot of responsibilities on their plate – we'd know, as in every given day we speak to at least one busy hotelier who wants to improve their marketing/revenue/occupancy/reviews/insert goal here but doesn't have the time. Sometimes, it all comes down to setting aside the time to name your priorities for the year and stick to them – while accounting for any changes, of course.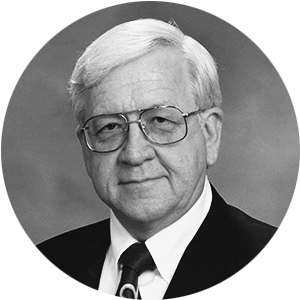 We sat down with Ron Wallace, General Manager at the Ashley Inn and Suites Lincoln City to find out how he gets a lot done with a little and is geared up for one of his most successful years yet.
Q: Tell us a little bit about yourself.
A: I've been working in the industry for about 10 years – I've managed two hotels. I've been working with Internet and communications ever since it was the ARPANET, when it was just between military and defense research. At the Ashley Inn, my job is to stay on top of the numbers. I work accounting, the payroll system, all the purchasing and all the marketing.
We have no print advertising. We don't want to pay to be in print advertising where our competition is – the Internet is where everyone is going and that's all we're going into too.
Q: What makes the Ashley Inn unique?
A: We fancy ourselves almost like a boutique hotel, we try to make every room different – out of the 75 rooms, there are 14 different room types. We also do something odd that most hotels don't do – most have a continental breakfast. We actually said everyone does a buffet so we took everything we were doing with the buffet and we serve it off a menu and folks come in and servers bring food to them.
It costs more but honestly, it's amazing how many people like it. Look at our TripAdvisor reviews – they talk about our breakfast. Our owner wants us to operate as a bed and breakfast but still have all the features of a hotel.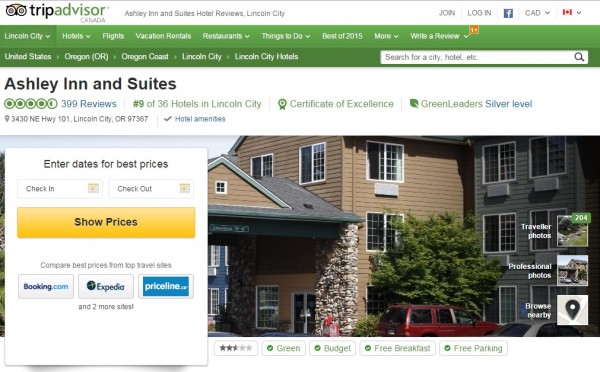 Q: What are some of your main challenges as a hotelier?
A: When I go to hotel websites, I'm only interested in two things – what do I see and what's the price. I know travelers were doing the same when they visited our website and it just wasn't convincing them to book.
Q: Sounds frustrating! We know how important it is to have an effective hotel website for driving bookings. What did you do about it?
A: The pictures on our old website weren't as good or current as they could be. Sometimes, it would take 3-4 days to update it. That's just unacceptable.
When you go to almost every website, you stand back and take a look and you see the picture of the room as a whole. Very few cameras in this world can do a room any justice. We decided it wasn't important to see the whole room.
So we decided to try out Vizlly's hotel websites and we're very pleased. We like the fact that the visual content on Vizlly allows us to do a lot more with our pictures.
This is the room as it looks when you're staying here. We're actually going to turn the T.V. on in the pictures now. We're turning the beds back, putting a book on the bed and somebody's laptop. We want to stage it like someone is in there. That's what it's going to look like.

Before, we'd have to wait days for updates to be made. With Vizlly, the minute you do it, it's there – and not only there, it's also on Facebook, our mobile sites and many other places.

Q: When considering all the hotel websites you've visited in the past, plus your own, what was one of your biggest frustrations?

A: The booking process! We have had people complain in the past about the complexity of booking. But what I like the most is the fact that when you go to the website now, our visual content on the website tells the story. You don't have to have a lot of text and quite honestly, nobody wants to read a lot of text.

We really like the way that the booking engine – the book now feature – is like a mini banner on every single page on our website, mobile sites and Facebook page. You never know when a guest is going to want to go ahead and book.

Q: Agreed – you have to make it easy for travelers to book or they'll abandon their purchase mid-way through. Have you seen any success since transitioning to Vizlly?

A: I've actually never seen as dramatic results as I have with Vizlly. In the first 18 days, our occupancy increased by 14%, going towards 20% by month's end. 16 of those 18 days, we have exceeded what we had the previous year – in occupancy and revenue. I've made an extra $13,500 more in revenue in just 18 days.
"I've actually never seen as dramatic results as I have with Vizlly."
Q: Wow! We'll let those numbers speak for themselves. For our last question, we want to know: what's one final hotel marketing tip you'd like to share with our community?
A: A lot of people don't understand that keywords are really important. When you start building a website, and start putting in areas of interest and restaurants, and you start including them in your keywords, all of a sudden when people are looking for places to eat or the Oregon coast aquarium, for example, you're getting a hit too (on your website).
Even though those people may never come to you for a place to stay, it still means there are more hits you can get on your website and the higher up you move in search engines. Pick the things really happening in your area that everyone is going to check on and make sure you feature them on your website and if you do that, you're going to get many hits that you wouldn't before.
Thanks for sharing your knowledge and expertise with us, Ron! Learn more about Vizlly and how to start reaping success like Ron right here.