All
How to Master Mobile and Millennials: Research from Google
---
You know when you see young folks these days with their heads tilted down, glued to their mobile devices?
This usually isn't the most exciting situation for the person sitting across the table from them, but is monumental news for marketers across all industries.
In the past few months, we've spent a lot of time talking about the popularity of mobile, how it's pushed its way into digital marketing strategies as well as the newfound powerhouse of video. Now the two have teamed up and created a powerhouse with their sights firmly set on targeting the trickiest demographic to date: Millennials.
Google and Ipsos, a global market research company, just released the results of their latest study analyzing the mobile and multi-screen habits of the generation hotels are obsessed with understanding. By surveying 1,519 smartphone owners, who were asked to keep a detailed diary of their online and offline video interactions, they were able to put together a clearer picture of the Millennial consumer.
Here are a few of the standout metrics from the study:
On a typical day, 98% of Millennials reported using smartphones to watch video content
Of all minutes watched on YouTube, 40% is on smartphones
81% of Millennials own a smartphone
34% of mobile video minutes were watched while people were out and about

Cross-channel marketing (consistently advertising on a variety of digital mediums) has the ability to increase visibility on all points of the marketing funnel and the consumer decision journey because of the continuous brand experience. And the power of having a mobile device close by at all times has increased the effectiveness of reaching consumers at the moments that most influence their decisions.

The study highlighted the fact that Millennials are far less distracted when watching video on smartphones than on TV. This is due in part because they're more focused on the smaller screens, whereas many tend to be doing other activities while watching TV and are slightly more distracted.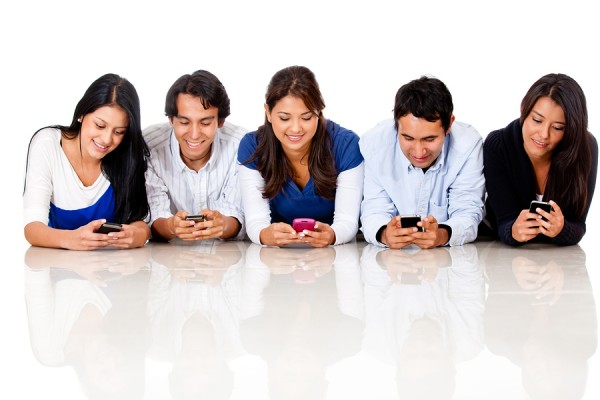 Food for Thought
There is little doubt that mobile video consumption is changing the marketing landscape. Its influence has the ability to engage consumers and create memorable interactions on a completely new level.
We understand that this duo helps create a remarkable experience for the user, but what kind of substance makes this combination so attractive?
Millennials are tuning in to watch videos that inspire, educate or entertain – and an explosive trend emerging in popularity that encompasses all three themes are YouTube videos related to the food culture.
New research from Millward Brown Digital, Firefly and Google dives into how YouTube is fueling the culinary culture with the Generation Y. Here's what they found:
There was a 280% growth in food channel subscriptions over the past year on YouTube
In the last year alone, views of food and recipe content grew 59%
Social engagement on food channels rose by 118%
75% of the growth in YouTube food viewership comes from mobile devices
Millennials view the most food content, watching 30% more food content on YouTube than other demographics
This is a generation that is well aware and well educated on the risks that accompany unhealthy lifestyles and diets. So these tech savvy folk have turned to platforms like YouTube which has evolved into an unbelievable launching pad for cooking inspiration and proper techniques. Millennials are inherently visual creatures and are especially drawn to rich media, which makes food related videos intertwined with your hotel's story so appealing to them.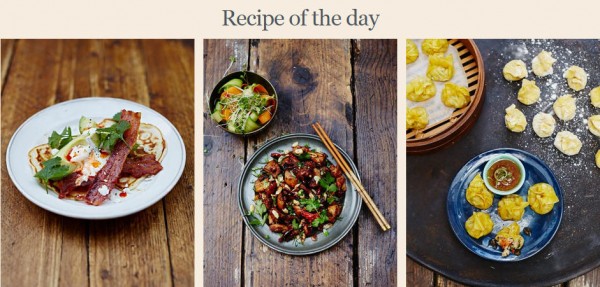 Hotel Restaurants are Ripe with Amazing Content Ideas
The restaurant in your hotel is filled with untapped content potential just waiting to be utilized, especially to attract the mobile Millennial consumer. Break down the culinary experience even further when you look at it in terms of entertainment, exploration or expertise.
1. Entertainment: Why are shows on the Home & Garden or the Food Network so exciting? They all have that flavour of entertainment and assistance that entices the do-it-yourself viewer to keep coming back. Take this approach when outlining what and how to showcase your restaurant.
What You Can Do:
Healthy cooking series with the head chef (everything from healthy quick snacks to-go for day-long excursions in a new city, how to plan meals for your week of travel and on a budget)
Behind the scenes showing the fast-paced movement of how a kitchen operates and all the fun the staff have
Take some ideas already out there. You could do a remake of Food Channel's "Man vs. Food," and do your own version where people try to tackle your homemade spicy chicken wings
Profiles and interviews with the head and sous chefs so users can get to know the team on a more personal level
2. Exploration: Millennials flock to YouTube to search for new and exciting dinner ideas to break away from the mundane weekly dishes and leftover takeout pizza.
What You Can Do:
Step-by-step walk through on how to make a popular dish at your hotel (and then entice travelers to come and taste it)
How to transform regular meals into something exciting (turning a boring pepperoni pizza into a colorful and healthy slice)
Restaurant specials of the day (how they're prepped, secret ingredients involved or showcasing new creations coming in the near future)
3. Expertise: Even the best chefs on the planet are constantly learning and seeking new ways to improve and enhance their creations. It doesn't matter what level your cooking skills are at, YouTube videos are amazing to help everyone from the rookie chef to the seasoned veteran with great culinary tips. This could give travelers ideas for eating healthy on the road, help add to their cooking expertise as well as an incentive to become a loyal follower of what your hotel's brand can offer to them.
What You Can Do:
How to mix up your meals with different ideas you would never have thought of
Weekly video tutorials for easy meals from all experience levels
Healthy tips about what ingredients to try (for example Celebrity Chef Jamie Oliver provides daily recipe ideas, vegan and dairy-free meals and encourages engagement from his followers to pass along any recipe ideas they may have). Take a page from his book!
Go way beyond simply highlighting your menu and the weekly specials. Don't just tell your audience what you have to offer, show them the epic designs your kitchen staff can come up with and how you can be viewed as a portal for help in the kitchen. By showing your passion for food on the digital mediums that Millennials live on, you can authentically connect with this powerful demographic.
As Google has well documented in this study; video, mobile and the food culture are exploding with Millennials and combined have formed a triple threat that hotel marketers need to harness. This dives well beyond the surface of mere popularity within this age bracket, and analyzes what modes of communication they prefer and how this coincides with what interests them.
Remember, Millennials aren't just watching food-related content because it gives them something to do; they do it because it's visual, interactive and inspires them to try new things – everything a hotelier can take advantage of to create fresh, new waves of content that will go a long way to building a healthy relationship with this demographic.
Learn more about what Millennials really want – check out this visual guide on targeting your ideal guests.