All
How To Sell Your Boss On A Vanity Website
---
Every day, millions of consumers are going online to source inspiration for their next trip, compare prices and buy. As travel shoppers take more control of the content they consume and brands they interact with, hotels must create websites that convey their unique story and deliver the most pertinent information that travel shoppers want to see.
In fact, 48% of leisure travelers and 60% of business travelers cited a hotel website as their top source used for trip planning. This stat may surprise some hoteliers but these figures are important as they demonstrate the important role Internet searches play in the shopping journey and the value of having an active website.
Eighty-five percent of travel planning is now done online which means having a vanity website is a must-have to reach today's travelers. Your independent website (often referred to as a vanity website) is a direct reflection of the unique experience your hotel can offer. Having an online presence allows not only travel shoppers, but corporations and potential business partners, to learn about your hotel and how it aligns with their needs.
A website is more than just a cash register. Like any good retail store, a hotel website should be easy to navigate, have well merchandised products and show stories that help the shopper understand why the store is worth shopping at, what the products are like and what type of deals they can get.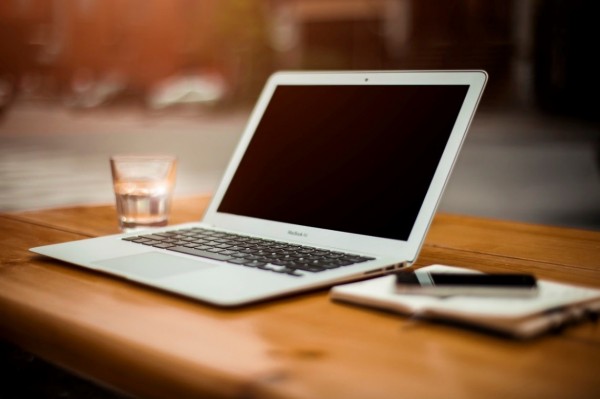 If you're a hotel marketer that is keen on creating an independent website, you must first present a convincing case to your property's General Manager. A good pitch leaves no stone unturned, so explain to your GM the key benefits as well as the impact on your hotel's bottom line. To get you prepared, we've answered the top questions your GM will likely have.

Question: Our property is already listed on our brand/corporate site. Why do we need an additional website?
Answer: A vanity website can capture incremental revenue to what the brand website can provide without paying commission to third parties. The two complement each other to increase your bottom line. A vanity website allows you to showcase the unique story of your hotel with a focus on its local features, amenities and reputation; converting different segments of your hotel's target markets (weddings, food and beverage, local events and promotions, etc.); and improve your rankings on search engine results pages (SERP) for your hotel in organic search. Typical brand websites present your hotel in context with the brand and in a more factual and standardized manner.

Don't think of it as having two websites but as having a platform to showcase your hotel's unique story and display content about your hotel that travelers can't get on a brand.com. While your brand site does a great job of displaying basic information like your hotel's location, amenities and key services, a vanity website is an opportunity to tell your hotel's story in a deeper and more meaningful way.
"Your own vanity website makes you easier to find and therefore more visible," says Zuzana Fuxová, Revenue Manager at Grandhotel Pupp, "And if you are not visible, no one is going to find you!"
Question: What should we showcase on our vanity website?
Answer: With an independent website, travel shoppers can learn about local events, connect directly with your staff and browse rich media that you can display prominently. The best stories happen on your property so share ones that inspire travel shoppers and influence their booking decision. The fundamentals are the same – uniqueness, rooms and deals – but with a local and specific approach, a vanity website showcases the personality of your hotel and not just of your brand.
Don't just copy and paste information already available on your brand.com. Build content for your independent website that speaks directly to the guests your hotel wants to target. Does your restaurant offer a unique dish? Capitalize on your location by promoting local events like an annual festival, a weekend conference or your hotel's close proximity to nearby shopping. All are examples of noteworthy happenings that are of interest to travel shoppers and can amplify your hotel's storytelling.
Having an independent website allows you to showcase the amenities that would appeal to specific guests. A great example is the Crowne Plaza Hotel Fort Lauderdale. Their website targets corporate travelers, highlighting key points of interest like their meeting rooms, event spaces and close proximity to dining. Targeting travel shoppers is made easy with an active web presence and a vanity website is a central part of that shopping journey.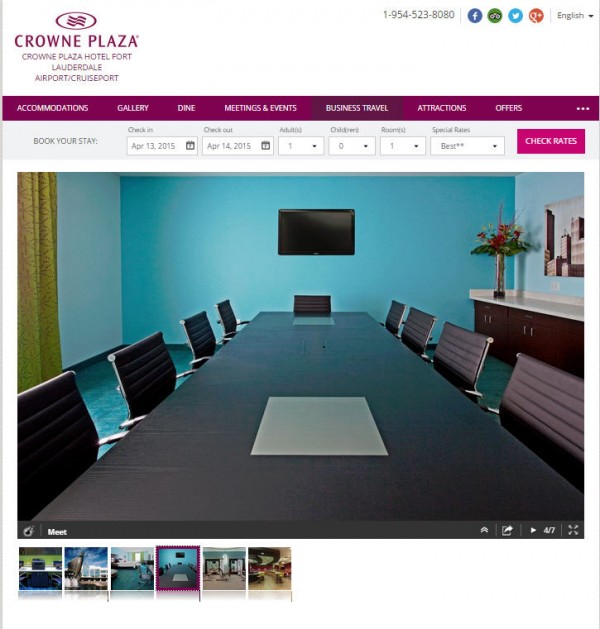 "Brand websites do a fair job at marketing your hotel with a given set of parameters that are fair to every hotel in that brand," says Zach Glenn, Vice President of E-commerce & Public Relations at Helm Hotels Group. "Vanity websites allow you to branch away from those parameters and give your hotel the individuality that it deserves."
Question: Will a vanity site increase bookings? How?
Answer: The short answer is yes. You've just opened another online storefront where travel shoppers can learn about your hotel and make a reservation. Vanity websites allow you to build content or event specific landing pages that communicate to specific groups – sports teams, local events, etc. If your vanity website engages web traffic accordingly – optimized, informative and easy to book – your hotel can increase bookings on a platform that's inexpensive and user-friendly.
When researching travel, visitors that come across your page are looking for the best deal. Increase direct bookings by enticing travel shoppers with special offers not available on your brand website. A booking widget is just a standalone application, so get creative with your promotions. Change your website banners and logos to reflect events or holidays will be a clear indicator to travel shoppers that your hotel is open for business and ready to meet their needs.
Again, a vanity website is not just a second website. It's about growing your brand and sharing a story that mirrors the guest's experience. Investing in a visual storytelling strategy will drive traffic to your website and make visitors want to book their next stay with you. Travel shoppers want to click on your page, browse your vibrant visuals and learn about how your hotel can provide them with a unique experience. Using a vanity website, you can target different markets (corporate, weddings, meetings and events etc.) with separate pages for each demographic and separate stories that entice each type.
Question: Hiring a webmaster is not in the budget right now. What's the best way to get a vanity website created?
Answer: Technology has advanced and there are thousands of tools and applications that you can use to make a website, even without a webmaster. Using a Multi-Channel Digital Marketing System like Vizlly, anyone at your hotel can choose a website template, upload your media, create stories about your rooms and unique features, integrate social media platforms and create click-worthy offer stories that no travel shopper could refuse.
Question: How will a vanity website impact SEO?
Answer: Search engine optimization (SEO) is the process of affecting where a website shows up in a search engine's results page (SERP). To improve your ranking and increase the likelihood of travel shoppers landing on your page, you need to publish relevant content that they actually want to see. Incorporate search friendly elements like keywords, headlines, as well as rich descriptions. (To learn how to drive traffic to your hotel website, check out this beginner's guide to SEO).
Increasing SEO may take some time but staying consistent and creative will eventually yield measurable results. Supplementing your presence on brand.com with a vanity website can enhance your rankings on SERP by working in tandem with the brand site, having unique content and linking to it.
Question: How can I improve the effectiveness of my hotel website?
Answer: Your hotel website can improve conversions by engaging visitors with deeper and richer visual content including virtual tours and video. Most brand websites do not fully support on-page rich media presentations and/or the ability to easily post or update content (another vital factor for improved your SERP).
Immerse your site visitors using rich media like 360 tours, snackable videos and customized media galleries. According to Google's 2014 Traveler Study, 80% of hotel bookers watched online videos to help them with their trip decisions. A brand website may not allow the creativity or flexibility to include rich media which is a huge draw for travelers. To reach and engage travelers during the shopping journey, you need quality content on your website that tells your unique, local story and engages travelers during the shopping journey.
Question: Our hotel is already active on social media. Will a vanity site help us with social media?
Answer: Social media is one important element of your marketing strategy. Social media platforms like Twitter and Facebook are great for starting a conversation with your audience and engaging prospective, current and future guests online. On a vanity website, you can link to your social media accounts – rather than your brand's, again helping to build exposure for your individual, unique property. Social search is also a significant factor in a website's ability to rank. A social graph is the way search engines factor a user's social network into how results are displayed within a search query. Content that has a social connection to a user, meaning someone you are linked to via Facebook, Twitter, or any major social network, is prioritized within their SERP listing.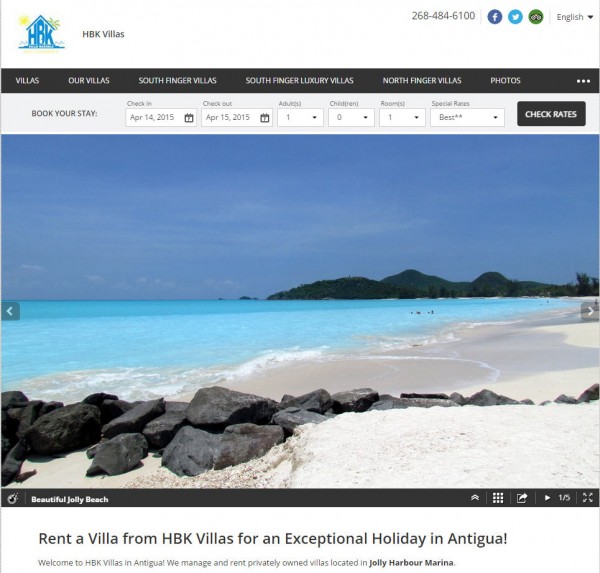 There you have it – a guide to getting the rest of your team (and perhaps even you) on board with a vanity website. Many hotel marketers believe that their online efforts improve when they have both a property and brand website because the hotel vanity website is a key component of an effective overall multi-channel online marketing program.
Now that your GM is on board, it's time to get started. Learn how you can use Vizlly, a Multi-Channel Digital Marketing System to create and manage your hotel's website without a webmaster.