All
How to Sell Your Boss on Mobile Optimization
---
As mobile usage continues to grow, the onus is on you to provide a user-friendly experience that makes shopping and booking hotel accommodations seamless.
Two-thirds of U.S. adults own a smartphone and by 2018, it's predicted that mobile will account for more than 35% of all online hotel bookings. In today's mobile-first world, you have to meet consumers' demands and that means getting mobile-optimized.
Since April 21st 2015, Google has begun rewarding mobile optimized websites with a "mobile-friendly" label as well as a better search engine ranking, making it even more important for you to get mobile optimized now.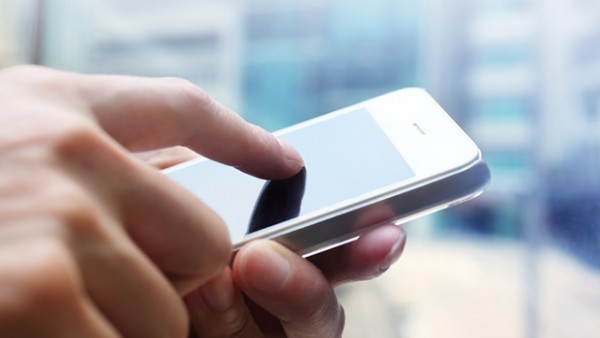 Mobile: All Demographics, All Ages
This surge in mobile use isn't some fleeting trend driven by Millennials. In 2014 alone, mobile bookings jumped 80% and globally, 1 in 4 booking transactions occurs on a mobile device.
Travel shoppers of all demographics and segments have made mobile devices a part of their everyday lives. From the corporate executive to adventure seeking groups, travel shoppers are on the go, accessing your hotel website from all over the world and at any time of the day.
Whether they're watching videos, accessing itinerary information, looking for room tours or a special offer, travel shoppers expect a user experience that's hassle-free, easy to use and compatible on the device that they choose to use.
The upward growth of mobile doesn't spell the end of traditional desktops but it does however mean you will need to adapt to consumer behavior in order to remain visible and competitive.
In 2015, a mobile optimized website isn't an option, it's a necessity.
To help you get your hotel on board with mobile, here are some common questions your boss or general manager (GM) might ask and how to answer them.
Question: What is a mobile website?
Answer: A mobile website is about giving your travel shoppers the best experience possible on the device they choose to use and access your website from so they can easily research and book – without closing your website and heading to a competitor's. By optimizing your website for mobile, you're essentially opening up another avenue for travel shoppers to book directly with you.
You might have heard lots of different terms being thrown around the industry such as responsive, adaptive and optimized. There are a few ways you can optimize your website for mobile. You could:
Use a fully responsive design – This is essentially taking your same desktop website (in terms of design and content) and reformatting it for the size of the smartphone or tablet. One advantage of this option is that you limit any unnecessary work on your part since you're copying the same content that appears on your desktop site to your mobile site. However, this also means that you lose the opportunity to provide mobile travel shoppers with relevant, targeted content such as a unique special offer for on-the-go shoppers
Use an adaptive design – With this option, you can edit the content that appears on your mobile website, giving you more flexibility to provide tailored content to travel shoppers. However, the downside is that getting a desktop website to render properly on a mobile device is not optimal – so your website will work well for mobile but won't be truly optimized, which is not an optimal experience for travel shoppers
Use a mobile optimized website – This option uses a website design specifically optimized for mobile, which is an optimal experience for travel shoppers. This often requires you to manage multiple content management systems for your mobile and desktop websites but makes it easy to really tailor the content for mobile travel shoppers
Choose an adaptive and optimized website – This option really gives you the best of both worlds. You use one digital marketing system for your mobile and desktop websites but you are also able to tailor the content to each of your consumer's devices and provide travel shoppers with an optimized experience, built to fit their device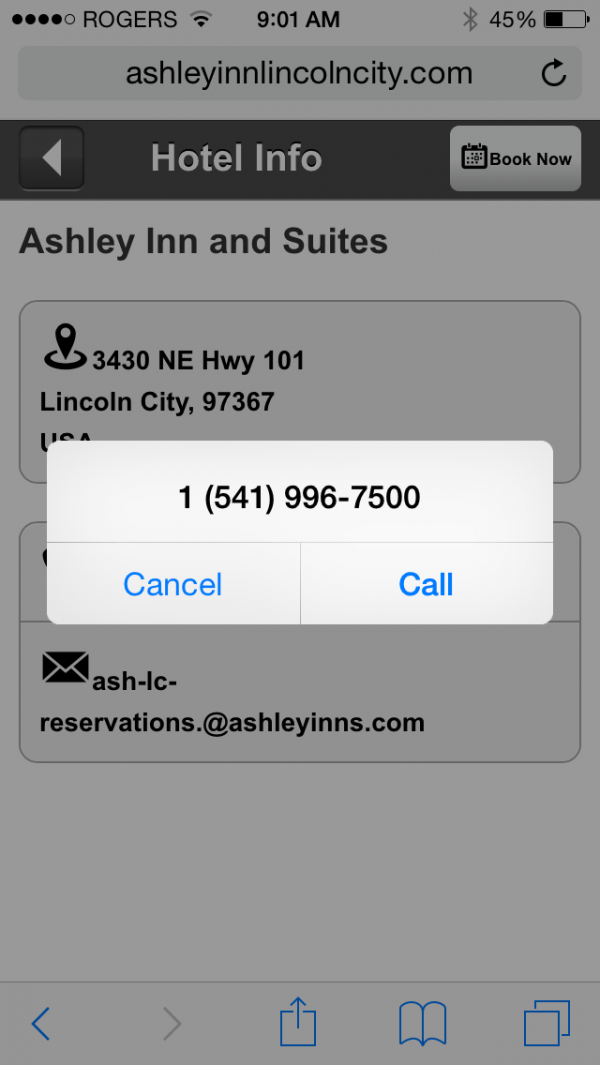 Ashley Inn & Suites Lincoln City's mobile optimized website makes it easy for travel shoppers to call the property directly with mobile features like click-to-call.
Question: What qualifies as a bad user experience?
Answer: For a travel shopper visiting your hotel website for the first time, a bad mobile experience could cost you. Impossible to read text, zooming in and out to view page information, and panning back and forth to view full images all counts as a bad user experience.
These are just some of the ways a difficult mobile experience can frustrate a user and send them to your competition. When weighing the benefits a mobile website, consider that 61% of mobile users abandon non-mobile optimized websites. From the initial research stage to the final booking decision, travel shoppers expect information and rich media that's fully accessible on any device.
Question: The majority of our bookings come from desktop computers. Why should we get a mobile website?
Answer: You don't need to get most of your bookings from mobile to go mobile. According to a 2014 Google study, Understanding Consumers' Local Search Behavior, 88% of consumers conduct local searches on their smartphones – and even if they don't book right from mobile, they're included your property in their consideration list and during their travel shopping journey. If your website was inaccessible, then you may be losing that potential traveler.
Question: Our hotel already has an app. How is a mobile website different?
Answer: An app and website may appear the same, but there are key differences between the two. A mobile application has to be downloaded (think Google Play or the App Store depending on the user's device) and then finally installed. On the other hand, a mobile website is something anyone can access on their mobile device from their phone's web browser, without downloading anything.
It's not one versus the other. Both can have a place within your digital marketing strategy but a mobile optimized website is vital and a minimum. Whereas a travel shopper has to actually know of your brand/hotel or inn to download your app, they may come across your website organically by searching for locations or travel ideas on their smartphone. And they'll choose to stay based on how well you can retain their interest and provide them with the information they need.
Question: How will a mobile optimized website improve the booking experience?
Answer: Whether at work, at home or on the go, once a travel shoppers decides to buy, they expect a booking experience that's seamless and convenient. A mobile website can make it easier to view your rooms, check out a special offer (especially a mobile-specific offer) and make a booking.
With over 50% of all eCommerce traffic now coming from mobile, the chance to capture revenue and drive engagement is an opportunity hotels cannot miss.
Question: How will a mobile optimized website impact our hotel's search engine rankings?
Answer: If your website is not mobile-friendly it may impact where your hotel ranks on search engines results pages (SERP). As of April 21st, Google has implemented a new algorithm update that rewards mobile-friendly websites, landing pages and blogs that are optimized for mobile usage. As more people rely on mobile to access the Internet, Google believes the user experience comes first, which is why they're delivering the most relevant and timely search results.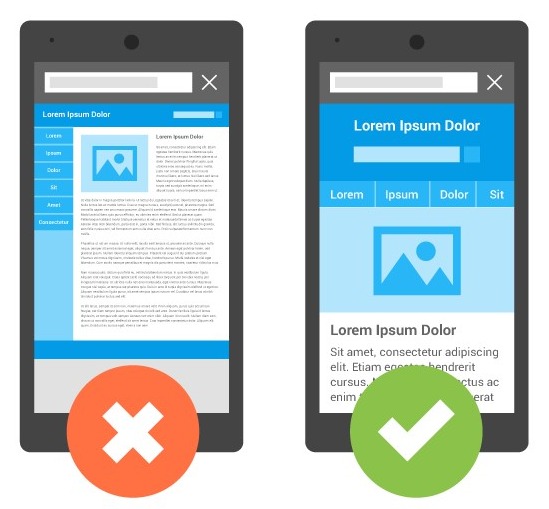 The difference between non-mobile optimized websites and mobile optimized websites. 
Question: How can we track mobile's success?
Answer: It's important to track your mobile marketing in order to measure its value, gain visitor insights and make improvements where necessary. For better performance and an increased return on investment (ROI), track travel shoppers' buying behavior such as clicks on your booking engine, page views, bounce rate as well as the types of content that your visitors are clicking on. This information is useful for personalizing the mobile experience and building better engagement between you and your future guests.
You could also go even further and target site visitors with specific content and offers based on the time of day, their location and the type of device they are using.
Question: We already have a lot of content on our website. Will we have to create new content for our mobile site?
Answer: Depending on the digital marketing system you choose, you can avoid doing the work twice by duplicating the content from your vanity site on your mobile site. To improve the mobile experience, however, you may want to consider creating unique content that only appeals to mobile users.
For example, Vizlly, Leonardo's Multi-Channel Digital Marketing System, makes it easy to create mobile optimized websites designed to give mobile travel shoppers a seamless experience as they research and shop via mobile. Vizlly's mobile websites are Adaptive and Optimized so you can use one content management system to manage your desktop, smartphone and tablet websites while providing relevant and tailored content.
Question: What kind of programs or tools can help us build a fast and easy optimized website?
Answer: From browsing to bookings, Vizlly's mobile optimized websites are designed with the user in mind. Like your vanity website, you can immerse travel shoppers in your hotel's unique story using photos, videos and virtual tours. Versatile and easy to use, Vizlly's mobile optimized websites can help you rank higher in mobile search results (they're Google verified), create mobile specific offers, are formatted specifically for smartphone and tablet users and include a built-in booking link that's featured on every page of your mobile optimized website.
What Mobile Means For You
A mobile optimized website is a simple choice if your goal is to increase revenue, amplify visual storytelling and connect with travelers on the go. Stay competitive with third-party channels that are constantly improving the user experience by eliminating barriers so travel shoppers can find your hotel in search engines and book a stay with you directly.
If you're sold on mobile and the important role it can play in your hotel's marketing, get started with Vizlly: mobile optimized websites that are Google verified, reach travelers and tailor-made for hotels.