All
How To Sell Your Boss On Social Media
---
Conversations are happening online. On review sites, forums and social pages, travel shoppers are sharing photos, opinions and their brand experience. With more travelers consulting social media for their trip planning decisions, hotels are embracing social platforms as a supporting role within their hotel's marketing strategy.
There are many reasons you should. In a recent study from Millward-Brown Digital, 79% of consumers said a brand's reputation was a factor in their decision to make purchases. Producing engaging content that travel shoppers can trust and look forward to sets you apart from the competition and shows travel shoppers your hotel is more than just a place to stay.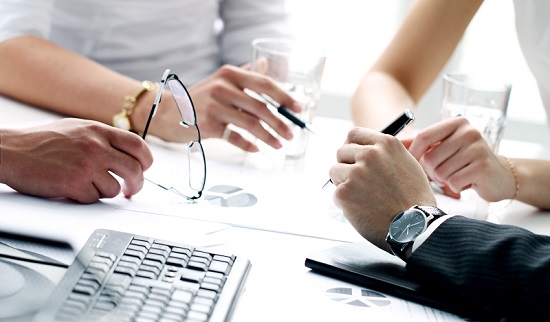 Before you can begin mapping out a social media strategy and the story you want to tell travel shoppers, you must first get your boss, most likely a General Manager, to see the value of social media and the crucial role it plays in showing travelers the authentic, real you. Even for knowledgeable hotel managers with years of experience, a social media campaign can be met with skepticism compared to traditional marketing models of the past.
Remember, the best pitches keep the audience in mind, so look at things from your GM's perspective. Clearly communicate how your hotel can benefit, the types of leads a social media presence can generate and combat doubt with recent statistics and brand success stories.
To help you get your hotel on board with a social media strategy, here are some common questions your GM might ask and how to answer them.
Question: Why does my hotel need to be on social media?
Answer: With over three billion people using the internet and 67% of Americans using social networks, travel shoppers don't just appreciate an active social presence from brands, they expect it. With social media, hotel marketers can increase brand awareness, receive feedback, and truly engage with potential guests. Also, creative storytelling can communicate brand values and the unique experience your property offers. Social media is a two-way dialogue between your hotel and your online audience. The ultimate goal is to stay front of mind for travel shoppers.
Question: How do I know if our guests are on social media? What's the benefit?
Answer: Want to know? Just ask them. When collecting guest data like preferences, interests, and the reason for their stay, ask your guests about the platforms they're active on and to start following you. Also, integrate social media handles into all of your hotel's communications, newsletters and email signatures.
Social media is not only about engaging the guests that have previously stayed at our property. An active social media presence builds a relationship with your audience and contributes to the overall growth of your brand. Moreover, content that is reposted and shared increases your hotel's exposure and can lead to networking opportunities with local businesses, corporations and niche markets that could benefit from your spaces.
Don't limit your goal to just bookings. In a competitive hospitality market, exposure is priceless. Social media is an opportunity to express your hotel's story and show travel shoppers how your hotel can meet their unique needs.
Question: What if my hotel receives negative comments?
Answer: Negative comments don't hurt your brand, not replying does. Forty-nine percent of travel shoppers won't book a hotel without reviews so responding is crucial. Because social media allows us to interact in real-time, a quick reply is expected. In our recent webinar, Getting the Business Traveler to Choose You, we shared the importance of online reviews and responding to negative comments appropriately. "There's no better way to keep a guest on a long-term basis than to respond and take action on what they're requesting of you," said our guest speaker Melissa Bruckler, E-Commerce and Revenue Management Consultant for Granite Hospitality.
The feedback you receive on social media, whether it be positive or negative, has many benefits. Guest problems and dissatisfaction can be handled more efficiently, new business ideas can be generated and the outside perspective lets you see ways your hotel can improve that may have gone unnoticed. You wouldn't ignore a guest that walked up to your concierge desk, so why would you ignore your audience online?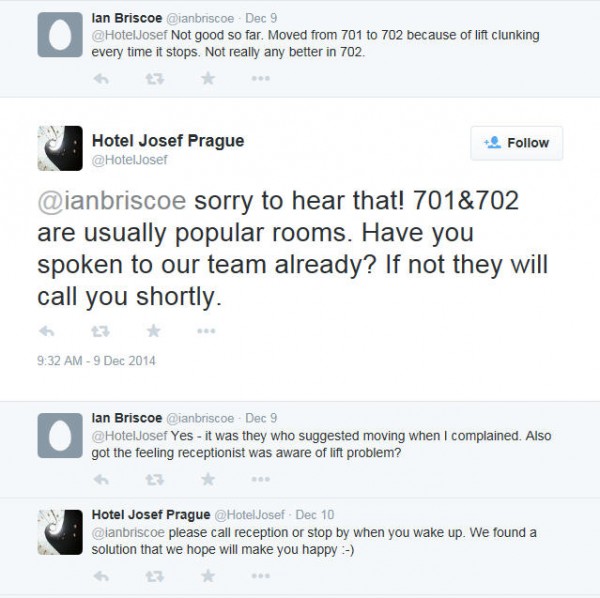 Question: What if my hotel doesn't get a lot of followers or likes?
Answer: Don't be obsessed with numbers in the beginning. The more valuable and entertaining your content is, the more likely it is to be shared and recommended to a larger audience. Integrating a social media strategy takes time but the value is immediate.
Start small. Ask your hotel's staff to like or follow social pages and contribute ideas to posts and visuals. Making staff and guests part of your social media adds authenticity to your hotel's visual storytelling and enhances the experience travel shoppers have with your brand. From there, set a few goals each week including clicks, followers, tweets and posts.
Question: How do we determine the return on investment (ROI)?
Answer: To ensure that social media is worth your while, the return on investment needs to be consistently measured and analysed. Using various metric tools, hotel marketers can target content by tracking the number of clicks as well as the demographics of users who follow their page. Even on photo-driven platforms like Facebook, impressions measure the amount of times your hotel's content is displayed, regardless if the post is clicked or not.
Tracking content and engagement is important. Like revenue, determining the weak and strong areas of your social media strategy improves both performance and value.
Question: We're a very busy hotel. How much time will this take?
Answer: Social media is a long term commitment but it doesn't have to be time-consuming. To save time, establish a regular schedule and stick to it. There are several user-friendly tools to manage the content you will be sharing like Hootsuite, Buffer, TweetDeck and CrowdBooster. By just devoting one hour a day, you can respond to incoming feedback and publish posts across multiple social channels.
After about three months, review your social media statistics to determine what works best for your hotel. This will save you time and you can focus on the platforms that generate the most engagement.
How to Get Your Team to Buy In
Remind your GM that social media is not an overnight success. A well-focused strategy takes time, planning, and efficiency. Hold social media to the same high standard as your hotel's corporate communications, ensuring that the content you share is consistent, informative and error-free.
Social media requires planning but is doesn't have to be complicated. Concentrate on the quality of the content you're are producing and leveraging your brand's presence across multiple social channels. Listening to your audience is what will truly make your hotel stand out.
Now's the fun part: getting started! Check out 20 Ways To Build Your Social Media Community.