All
How To Step Up Your Twitter Game: Part 1
---
Twitter account set up? Check. Follower count rising? Done. Basic commands? #figuredout.
Congratulations! You're well on your way to becoming a seasoned pro in the social media game.
Now what?
Starting out with Twitter can seem overwhelming and confusing. It's a lot like the first week of high school. You wonder where you fit in, who you engage with, what the cool kids are doing and how can you effectively make your mark. Well, fast forward to Grade 12, graduation is on the horizon and it's time to advance to the next level and start playing with some of the big players on Twitter.
Here's how you can put high school in the rear view and expand your skills with a Twitter post-graduate degree.
Twitter Refresher
This is just a brief overview to quickly run through tips to fully optimize your Twitter profile (or head on over to our Twitter Cheat Sheet for a full recap):
Your hotel's profile should include a branded display picture and a unique cover photo. Provide your URL, contact info and a short description about what makes your hotel unique
Keep your tweets to around 100 characters (140 is the max)
Twitter shouldn't be a sales tool: Use it as an informational platform to increase customer loyalty and engagement
Be personable and engage with your users. Remember, it's a two way conversation. Ask more questions and value your audience's opinion
Use hashtags – they get double the engagement
Post at peak periods. Twitter engagement for brands is 17% higher on weekends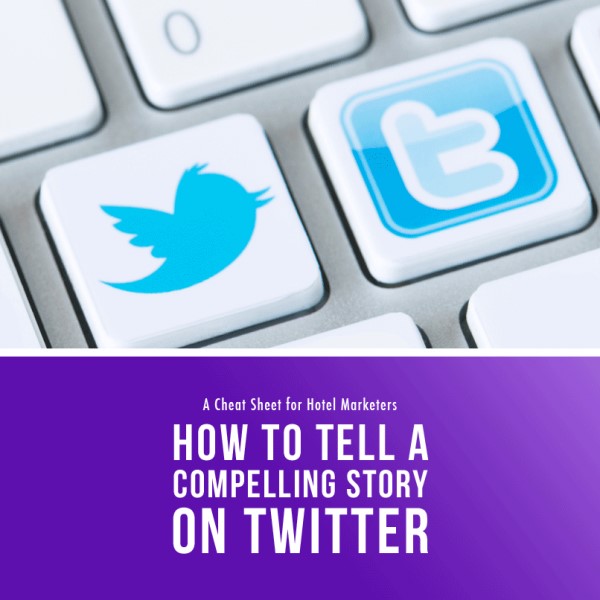 3 Easy Ways to Grow Your Engagement on Twitter
Here are three new ways to enhance your social effectiveness and propel your hotel to the next level on the social media ladder.
1. Twitter Lists
Twitter lists are a neat and convenient way to organize your Twitter followers into easily viewable categories. You can make a list for your best followers, news outlets, local events and resources, entertainment feeds and general tomfoolery to extract content from to share with your followers.
Example: "Guests Who Loved Their Stay"
You can create a Top 10 list of guests who had an outstanding stay with your property. Ask them about places in the area they explored and what hidden gems they would recommend. This type of invaluable insight helps travel shoppers feel comfortable about booking with you. Have some fun with the questions!
Example: "Awesome Things to do in Toronto on a Budget"
Keep your ears to the ground in terms of the local events going on in your area. There are many useful publications and blogs you can research that provide great options. Having fun with your friends and family doesn't mean maxing out your credit card. And when people are on vacation or are in a new city, the expenses can add up quickly. Outlining events such as festivals, charitable BBQs or free concerts are great resources to share with your guests and gives them an incentive to follow your Twitter feed because of the useful information you provide.
Your Twitter lists can also be used as an exceptional marketing tool as well. These lists don't have to stay solely in Twitter. They can be showcased on your Facebook page, website, perhaps you have a blog going. It can be anything from, "Our favourite things to do on the holidays," to "Best burgers in town."
Prospective guests and travel shoppers can really find these lists helpful if you created them as a useful resource. It also helps grow your hotel's story even further by supplying your guests with ideas and tips to solidify their adventure.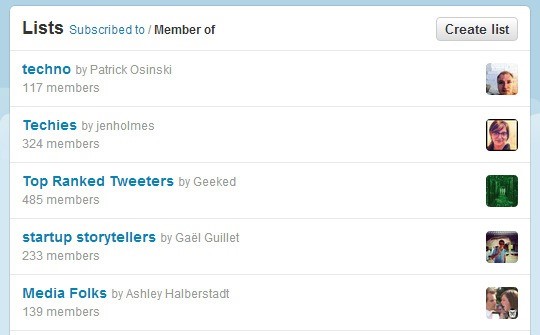 2. Utilize Your Activity Feed
A highly underrated tool in Twitter is the Activity Feed. This shows you who the people in your circle are interacting with, what they favourite and retweet. This is a great resource to help you expand your hotel's network and discover new content – content that you can repurpose by putting your own personalized spin on it, reused in the form of a retweet or might just spark new ideas. This helps you expand your hotel's story by adding creative new ideas to your overall narrative.
Click on the Discover tab at the top of your Twitter feed and on the left side it will say Activity. It also provides options for who else you could follow in a tab underneath labelled "Who to follow."
Helpful Hint: Adding a photo to your tweet can boost retweets by 35% and 44% of people are most likely to engage with brands that posts photos over any other type of media.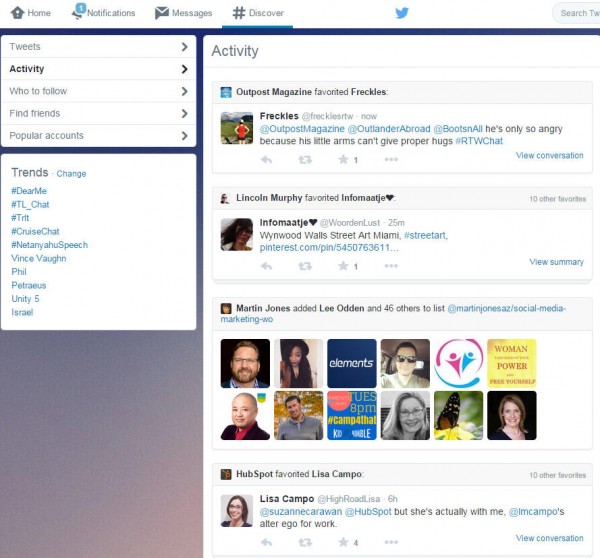 3. Change Your Trends
Changing your trends can show you what people are talking about around the web in different cities. You can also tailor your trends to your specific interests and that of your followers. This helps you maintain a fresh perspective on what is trending online, and if in any way you can jump on a popular trend and creatively tailor it towards your hotel. How can you creatively amplify your story by thinking outside the box a bit? On the bottom-left hand of your screen go to the Trends box and click "change."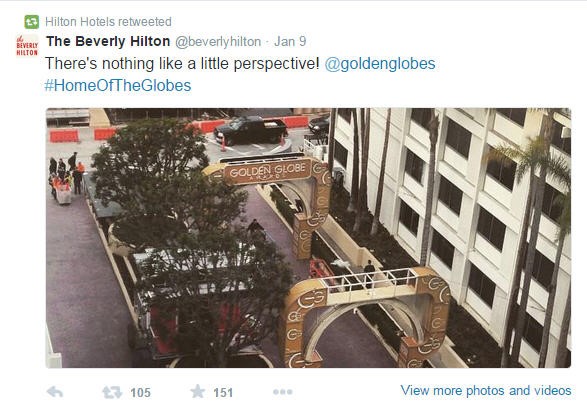 The Beverly Hilton jumped on the Golden Globes trending online and the fact that one of their properties overlooked the event.
You're well on your way to earning your post-graduate degree in Twitter. Remember that obtaining your diploma is only the preliminary stages to a successful career. It's how well your can put these new skills to practical use in the real world.
This is the first in a series of three blog posts about taking your hotel's Twitter presence to the next level. Check out Part 2 in the series.