All
How Video Can Amplify Your Hotel's Story And Increase Bookings
---
Video is one of the most powerful tools you have for reaching and engaging travelers while they shop. In fact, visitors who view product videos are 85% more likely to buy than visitors who do not (Internet Retailer).
Video is simply inspiring – it can evoke an emotional response that can ultimately lead travel shoppers to book with you. A short video can communicate information to travel shoppers in a faster and more "snackable" way than plain text ever could – getting your message across in just seconds!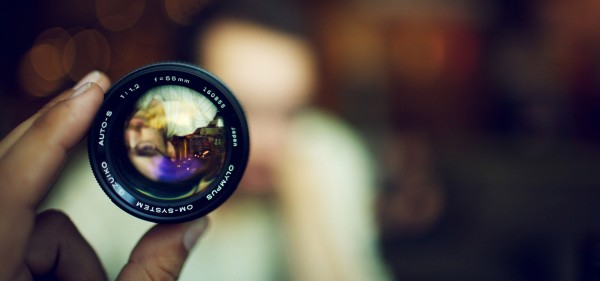 As a hotel marketer, you can take advantage of video in multiple ways to significantly enhance your digital marketing strategy:
Give a quick tour of your hotel that showcases your best amenities and features that would pique a travel shopper's interest
Trigger an emotional response by using charming visuals of your hotel's location, staff, and/or surrounding landscapes. Don't forget to include soothing background music to completely draw viewers in and keep them engaged
Show travel shoppers the story that you want them to see – show off your perfect hotel getaway and let them experience a taste of it. Let them hunger for more, and inspire them with a reason to book
Videos have also become incredibly easy and cheap to create with the advancement of smartphone technology. If you're on a tight budget, it's never been simpler to whip out your device and start filming – that's all it takes!
We don't need to convince you about the potential of using video because the stats included in our infographic, The Who What Where When Why and How of Hotel Video, say it all (click the image below to see more!):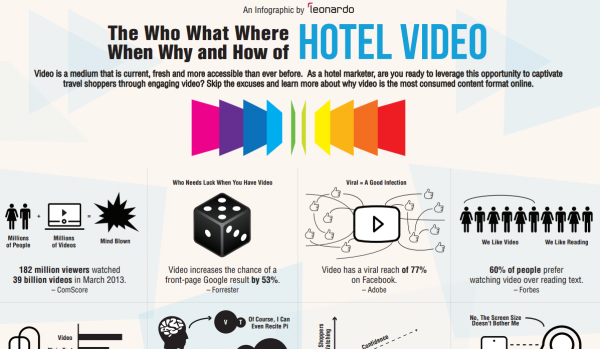 Short On Video Ideas?
The information is all well and good, but where do you actually start? An easy way to get ideas for your own hotel's videos is by looking at hotels that are doing it right:
Hotel Galvez is an excellent example of a property that used video to elegantly showcase all of their key features and amenities while keeping the video engaging and entertaining. They're able to create a positive image of their hotel and amplify their story online while doing it in only 45 seconds!
Aloft London Excel is a unique example of using hotel video because of their use of animation and graphical effects to really keep the video entertaining. This is one approach that your hotel could take if there's room in your marketing budget. Aloft London Excel also takes advantage of video by creating multiple videos that spotlight different angles or interesting events at their property
Are you surprised by the growing impact of hotel video?