All
Insights From The HSMAI Digital Marketing Conference 2014
---
I recently had the opportunity to attend the HSMAI Digital Marketing Conference as a member of the HSMAI Digital Marketing Council along with a recording breaking number of attendees!
The audience was made up of hoteliers, management companies, owners, tech providers and press.  As with most conferences these days, attendees are invited to "tweet" their comments and questions using an event specific hashtag.  So naturally, at our Digital Marketing Conference, we invited people to join in via Twitter.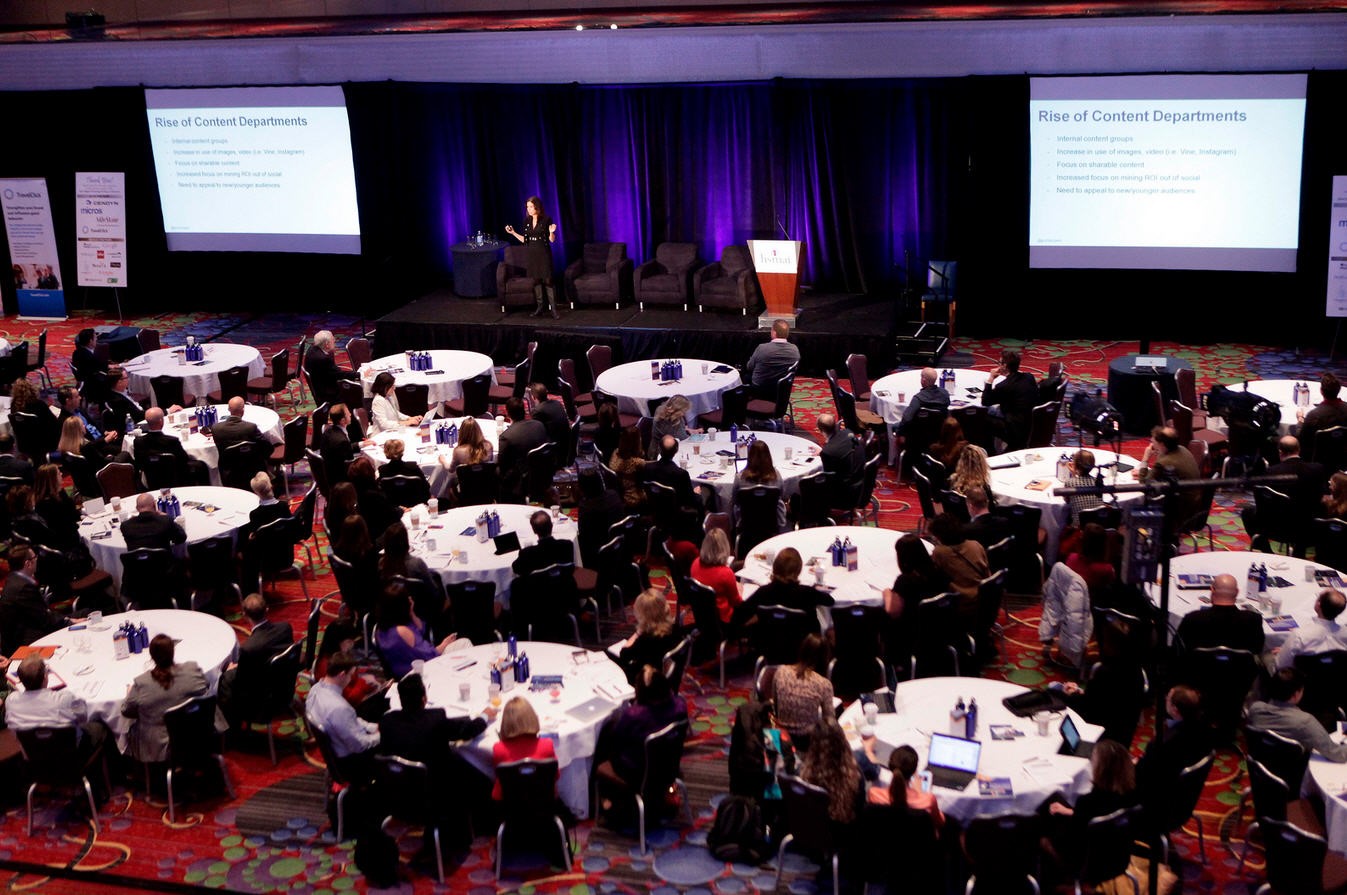 In the spirit of "snackable" sound bites, a term heard repeatedly during the conference, I thought I'd recap some of the key comments tweeted by this year's attendees throughout the day as well as highlight critical industry insights discussed during the presentations.
Power shifting from board room to living room.  Porter Gale
Referencing the notion that it's consumers who are dictating where, what, when, and how they consume content these days
Focus on what matters – Page navigation, maps, and photos.  Responsive Design Panel
Related to the comments from the panel that discussed
People are interested in seeing information not reading it. Big Data Demystified Panel
We process visuals 60,000 times faster than words; leverage that!
Use video to enhance your organic search results.  Debbie Johnsen, The Leading Hotels of the World
Offering advice on how to get into top page positioning in search results
Best stories come from your customers.  Ideas Collide
Curate stories from all sources to tell your story, importantly the visuals your guests are posting about you
We don't show enough how we are different.  Andressa Chapman on Storytelling for Meeting Planners
Emphasis is on "show", not tell; pointing out the impact of visuals in the meeting planning space
Want to drive more direct business to your hotel?  Tell a better story.  Benchmarking panel
My tweet to the panel after they asked the question about getting more direct bookings
You're not going to "out-Google, Google", and you're not going to "out-OTA, the OTAs.  Partner with them.  David Atkins
Empower customers to be the hero in your story –just take a look at Nike for guidance.  Josh Johnson, Master Storyteller
After all, it's about the guest.  Build a relationship with them around trust, fun, excitement and satisfaction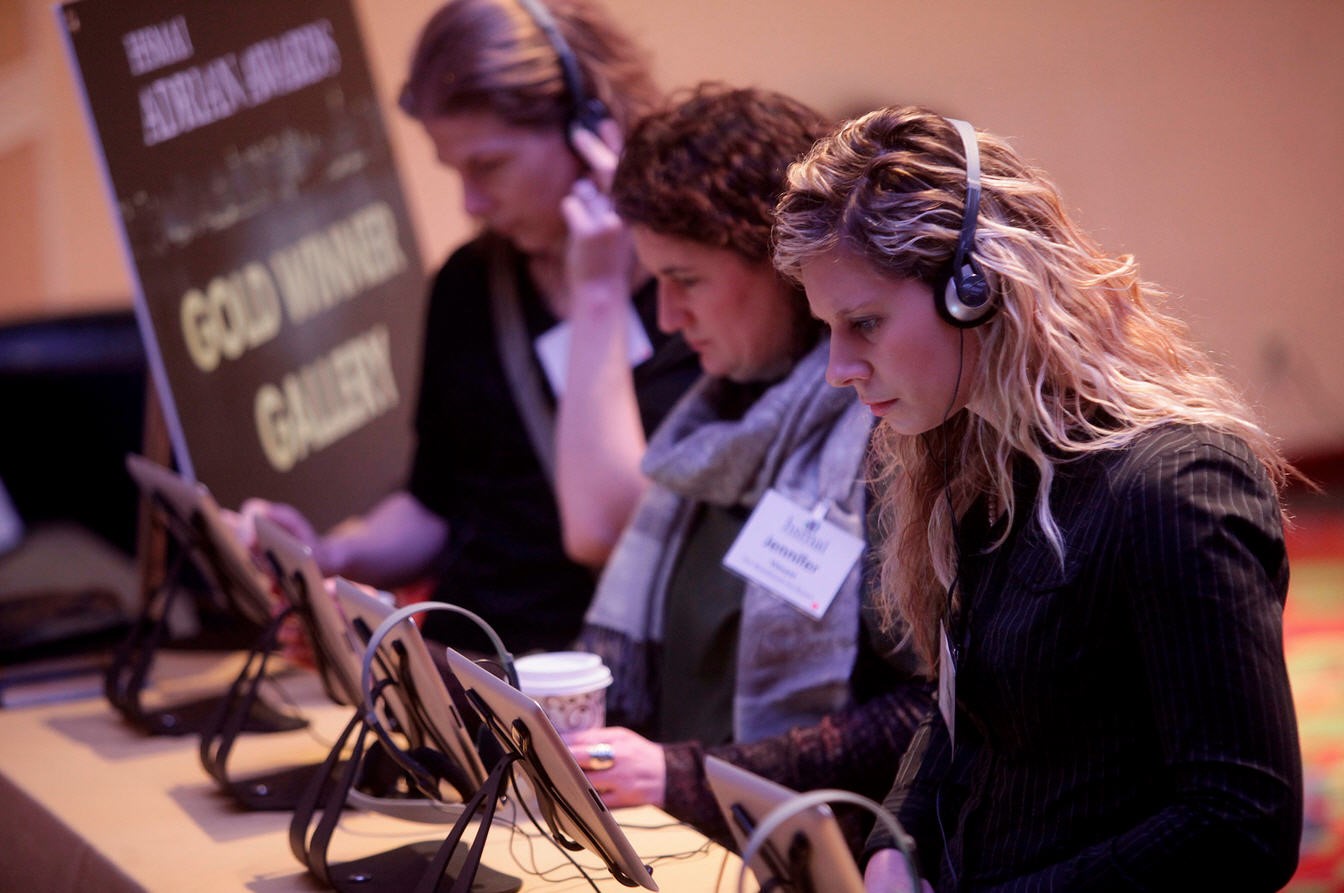 Meaningful, memorable, fun, and unexpected experiences influence the way customers perceive you in general and feel about you in particular. It's the small stuff that keeps a customer coming back time and again; it's the little details that cause a customer to rationalize paying more because she feels she is getting more.  It's also these same factors that keep your guests talking about you and sharing their recommendations with people they know and those they don't.
As I contemplated what I learned today about digital marketing, I realized that there's a tremendous opportunity to intensify the focus on the guest experience for the every constituent in hospitality, Brands, Management Companies, owners and of course, the properties themselves.  Show your guests what their stay will be like, make them feel something. Hotel shoppers are looking for information wrapped in an engaging and compelling story everywhere they're shopping for travel.  When you present your property this way, they'll be inspired to choose you.    Learn more about Visual Storytelling in our eBook: Anatomy of a Visual-First Website Experience.

---