All
Increase Your Hotel's Revenue Through Storytelling
---
Guest contributor: Dr. Lalia Rach, Partner of Rach Enterprises
In the hotel business there is one constant challenge– how to best engage a potential guest and increase financial success for the property. To meet this challenge, hoteliers have turned to marketing, sales, PR, social media, website development, and other tactics (be it in-person or virtual) to capture share of mind and wallet.
But fundamental to any of these approaches is telling a great story. It is the stuff of human drama or comedy, of the journey told in words, pictures, with audio and video. And it's what I discussed in great detail in Leonardo's recent webinar, How to Improve Purchase Intent, Website Conversion and SEO.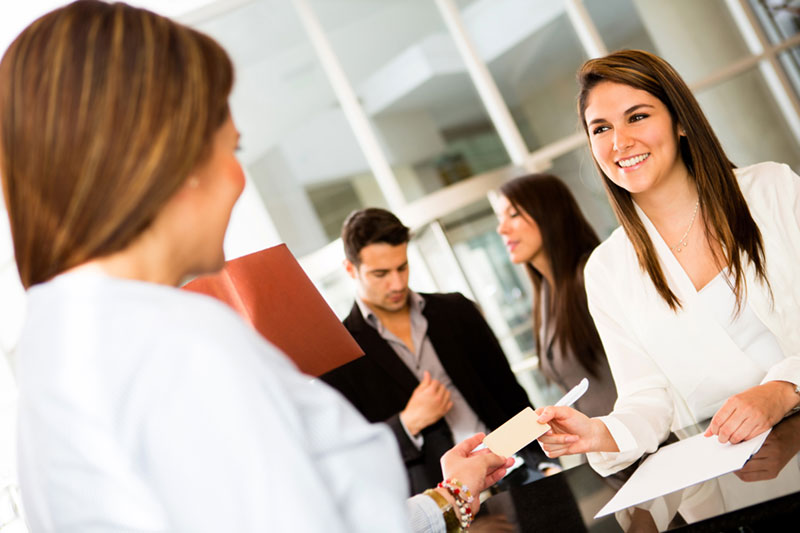 A great story engages visitors and improves your overall financial success.
To illustrate my point let me begin with a story of my own: I grew up in a small town of 800 people in the upper Midwest. A woman who lived across the street from us would sit on her front porch in a beautiful wicker chair and tell me stories of her travels to exotic places like Chicago, Atlanta and Paris. Places I never thought I would see until one day she showed me pictures of her trip to New York City and that's when I began to imagine that I could visit such places myself. 
Her words were wonderful but I could not imagine how tall the buildings were, or how people could make a sidewalk so crowded that you would simply be pulled along with the crowd, but when I saw the pictures and heard the words, that was something entirely different. And it is the first point of good storytelling — use all mediums at your disposal, consider all the tools you have at hand to make your story come alive because the point is to plant memories, longing and the need to do, be and see.
Invite guests into your world
The stories you tell should allow your guests to imagine what may be to you the ordinary or every day, but to the guest, it is likely part of the unknown, the rarely experienced, and the reason for choosing your property. By telling an engaging story you help potential guests become an insider, providing gist for their imagination so they can visualize themselves staying at your property.
A well told story will impact your business by issuing an enticing invitation to potential guests and reminding those who have visited previously why they should return again.  It provides information in layers that can assist the guest in accomplishing their goals – whether it is to be a part of history, see a side of the city that few are exposed to, or envision bringing the deal to a close. A great story works for leisure or business travelers, but must create an effective narrative.
We all long for a connection
As travelers, we are looking for ways to connect, to feel we belong somewhere, to understand the how and why of an experience before the purchase. In the pre-trip phase, a story allows for a test drive of sorts, advancing our desire to pick the best accommodation.
So, with this in mind, content on your website should blend words, pictures, graphics, video, and audio to encourage further exploration around the site. Doing this expands content into context, bringing to life the unknown, making an emotional connection, and creating a connective tissue between your business and the guest. This connective tissue establishes intimacy, revealing unique aspects of what guests are likely to experience at your hotel, and it sets expectations of what the stay will incorporate.
Be Real. Be YOU.
Your stories must be real. They must flow naturally. They may even include stories from your guests, which deepens the experience for all. There is no need to invent, as you are likely overlooking a treasure trove of actual occurrences that would make incredible stories. Consider all the information about guests and their experiences that is naturally passed on from employee to employee.
A quick tip: Record yourself and others talking about your property. An audio file accompanying slides is a great way to further interest and stimulate connections.
Devising your story is not complicated, but it does require thought on your part. Your story should align with the natural strengths of your property, be it location, physical presence, intimate or romantic qualities, unusual offerings, or personnel. I have stayed in hotels that have the languages the associate speaks printed on their name tag. This is a thoughtful gesture. But imagine taking this a step further, and being able to meet these associates online prior to check-in, and learning what they love to do in their hotel or city, telling their story in your native tongue! This makes for much more engaging website content than simply providing a bulleted list of what your hotel offers – and it provides context; helping to develop that deeper emotional connection between hotel and guest.
Choose your storytelling vehicles
So what vehicles should you use to tell your story? Pictures, videos, audio recordings and even infographics can be effective vehicles to stage your story. Instagram is a great platform for condensed stories built on pictures. Blending a coherent, brief mix of pictures and words acknowledges two major realities – we are all starved for time and lack patience. So you have a brief moment to provide perspective, to be personal and to persuade.
Find your storytellers (hint: you already know them)
Who should tell your story? Think of your staff as your storytellers. Listen to the way they naturally interact with guests. It can provide clues to their storytelling persona.  Does one associate always use stories to get their point across? If so, they are a natural storyteller, which I describe as the "narrator." They may begin meetings with a quick vignette: "Let me tell you about the time when I was working as a night auditor and we had a full house, but no rooms left for the five reservations yet to show up…".  The narrator naturally engages others with personal stories.
Or is there someone on staff who knows your property inside and out and could be considered the historian? I view this storyteller as the "illustrator." They see the hotel as their home and can easily tell others the must-see sights to visit while staying! This type of storyteller is someone who loves people and wants to share what they know will make the stay unique.
Then there is the "relator," someone who loves to learn. They are naturally inquisitive. This type of storyteller is someone who is unafraid of the unknown and wants to share the authentic aspects of your property, the most important physical and emotional aspects of your property whether sounds, sights, smells, colors, furnishings, ambiance by telling guests "We are experts at (providing comfort, enveloping your senses, extending your experience)".
In summary, travelers are not short on choice when it comes to accommodation options. What they are looking for, beyond a physical place to stay, are experiences; memories and connections – an invitation into the unknown. Hotels that can provide this are the ones that will win more business. But your story must be grounded in reality. By identifying your unique story, finding great storytellers at your property, and providing context to your content, you'll have all the right ingredients in place to drive more revenue.
You can connect with Lalia Rach on Twitter @LaliaRach or via email laliarach@rachenterprises.com