All
Let's Talk Targeting Volume 1: The Millennial Traveler
---
In today's hotel marketing world, it's no longer enough to let guests come to you; it's all about how to entice and attract different segments of travel shoppers through targeting.
In our first volume of our Let's Talk Targeting mini-series, we'll be pinpointing what millennial travel shoppers are all about and how your visual stories can help you target them, driving them to book.
Millennial travelers have many unique characteristics, from their expert social media skills to their ability to seek and demand value; these young and trendy professionals are constantly exposed to informative content.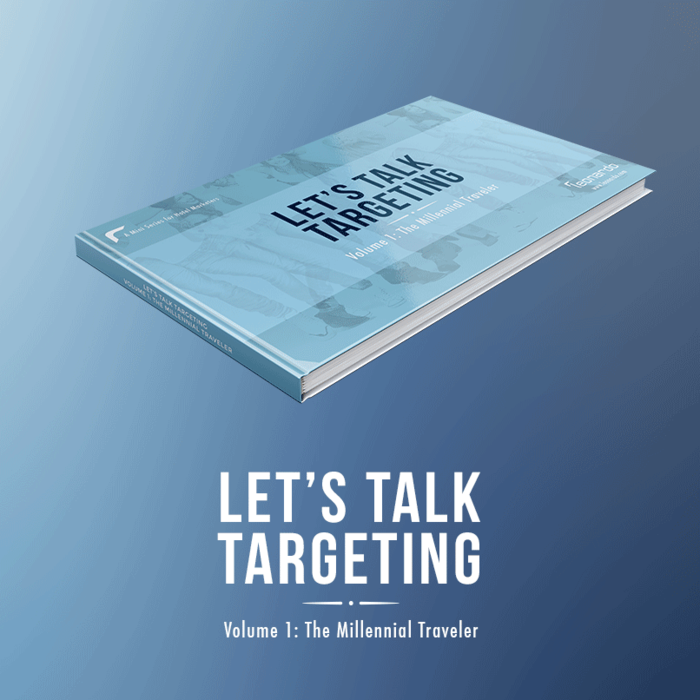 Download this Guide to learn:
What motivates and inspires the millennial generation
How to reach millennials and understand how they think
What tools this segment is using to book hotels
Examples of hotels who are already on the right track
Download Leonardo's eBook Let's Talk Targeting Volume 1: The Millennial Traveler and explore the top characteristics that define millennial travelers!