All
5 Things You Need to Know About the Future of Digital Marketing
---
The future of digital is visual storytelling. It's not about the image itself, but about the story the image tells.
Each and every hotel has stories, and so fundamentally, curating this content into something interesting and meaningful is a clever approach used by leading hotel marketers.
John McAuliffe, President, Leonardo delivered a presentation to an HSMAI Executive Marketing Group that illustrated this concept based on our data analysis of hundreds of millions of views across thousands of websites, both brand and 3rd party.
I'd like to highlight the 5 key insights offered at this exclusive event and invite you to view the video presentation to get the whole story.
1. It's all about the story told interestingly, succinctly and in bite-sized chunks that can be quickly consumed by the audience.  Create 12-45 seconds "snackable" stories of your complimentary breakfast, manager's cocktail party, or your efficient desk set up in the guest room.
2. UI/UX matters. Consumers don't browse by media type, so when you force them to visit different galleries to see virtual tours, photos and videos, you're taking them off page and further away from the booking path.
3. Stop showing the exterior as your hero shot! Shoppers want to see content that shows the experience inside your hotel. Leonardo analyzed over 500 million views of images and virtual tours over 9 months and found overwhelmingly that consumers are viewing guest rooms the most. Learn more about the top 10 most viewed images in the video presentation.
4. Don't starve consumers of content they want when shopping, and in particular on mobile devices. 86% of visitors consume more than 10 images on each visit (a Leonardo study across more than 100 million visits), so you're not competitive if you don't have at least 10 images on the devices and channels consumers are using. Contrary to some original marketing opinion, mobile is more than just a last minute booking channel. Media consumption is 30% higher on smartphones vs. desktops.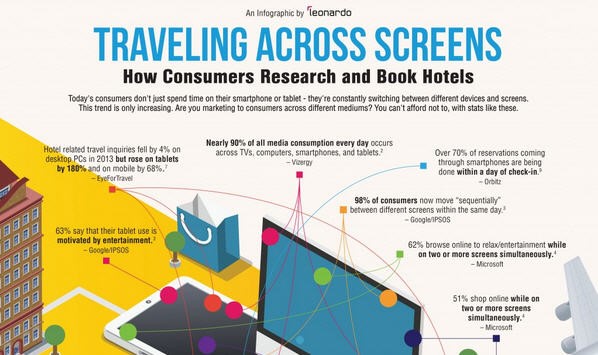 5. Leverage guest stories. Property images taken by your guests provide you with rich insights into what your story is, as seen through their eyes. Take advantage of user-generated content (UGC). Combine professionally-created content with consumer-generated visuals to tell a more human and authentic story (check out these three tips to repurpose content and make the most of your digital marketing budget).
Hospitality e-Marketers are smart to focus on visual content and how it's sourced, curated, published, and amplified into stories that inform and compel shoppers to take action.
All ships rise with the tide – let's invest in the art and science of rich and inspiring storytelling as an industry to create a valuable and entertaining marketplace for hotels and consumers. Stories told with pictures, not words, are the big driver in today's successful eCommerce world.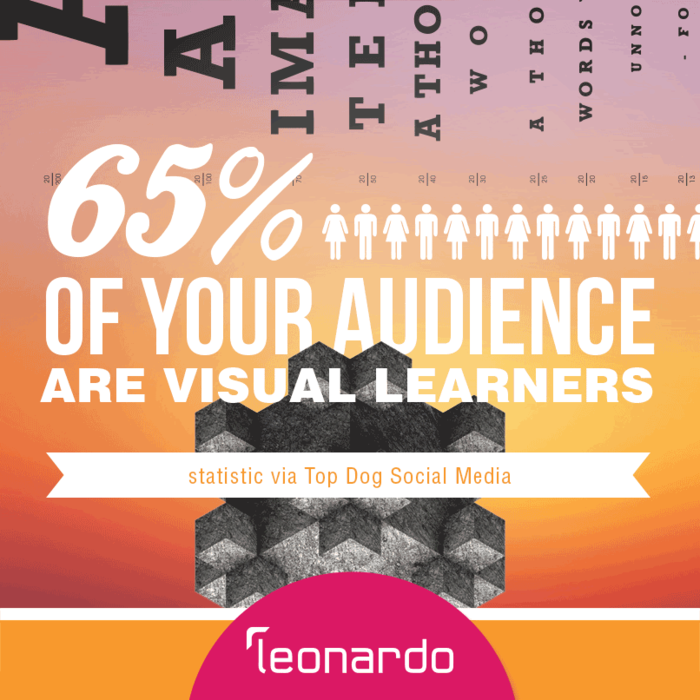 Digital marketing is changing quickly – stay ahead of the curve by keeping an eye on the trends before they happen. To learn more, read: What Will 2015 Bring For Hotel Digital Marketers?