All
Nothing New to See Here: Thoughts on Google's Expansion into the Hotel Booking Space
---
Over the last week, my email and newsfeed has been filled with stories about Google's continued expansion into the hotel booking space. TripAdvisor also had some similar news earlier this summer with the roll out of their "Instant Booking" feature which turns the popular review site into an OTA-like travel channel.
With this news came the expected fear-inducing articles:
OTAs Have a New Demon to Battle: Google!
Why "Book on Google" and "TripAdvisor Instant Booking" are Bad for Hoteliers
Et tu, Brute?
Google Just Upended Hotel Distribution
Google Accelerates Moves to Become Leading Hotel Booking Player
Most of those articles talk about all the negative ramifications of these changes. Quite frankly, I don't know if it's a good or bad thing – time will tell – but what I do know is that we all need to take a step back and focus on the things that matter most to you and your property.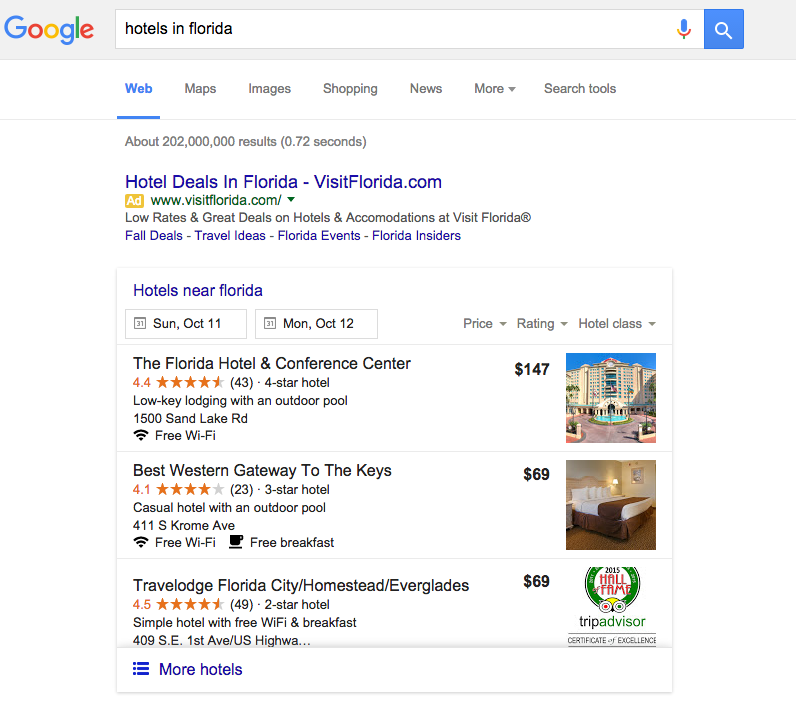 Nothing New to See Here  
Google and TripAdvisor entering the booking arena is nothing new for hoteliers. The news is obviously bringing a lot of attention because of who it is. But we are used to seeing channels come and go. This will not change as the evolution and maturation of the internet will continue to provide opportunities to redefine and change the way we shop for travel.
A quick story to share to give you some perspective to how far we've come – during my time at IHG more than 10 years ago, we had several people responsible for collecting photos from the hotel portfolio, burning them to CDs and sending them to the channels. My, how the world has changed – and for the better, I might add. Fast forward and my kids can't even tell you what a CD is, let alone will you see one lying around my home or office.
Today's Travel Shopping Journey
The travel shopping journey is complex with the average travel shopper using 38+ different websites and devices to search for accommodations online, according to a recent Expedia Media study. So when new developments come about that threaten our comfort, we react out in fear – perhaps fear for our jobs (are we going to become redundant?), fear for our companies (can we convince travel shoppers to stay with us?) and fear that technology is changing too fast and we just can't keep up.
It's time to take a breath and remember that it will take time to see how this plays out and affects the hospitality industry – because the reality is, you still have a lot of control, if you're willing to take it.
Focus on You
Regardless of how many OTA mergers occur or how many behemoth players join the game, the recipe for success in today's online-first travel shopping journey is:
Be found – how do you, as an accommodation provider, make it easy for travel shoppers to find you, across all the different travel channels and devices they're using to search for accommodations online
Tell your story – Once they find you, sell the travel shopper on you by telling a visually-compelling story that compels them to book with you
Ideally, you want travel shoppers to find you on your direct sales channels – most notably your website – where you have complete control of the story. Make sure you craft a creative story that sets guest expectations with vivid imagery and compelling descriptions. Immerse them in the experience of your property so they can easily picture themselves there. Make sure your story is written for your target guest(s) – for example the business traveler, families or the weddings and events crowd.
So, instead of worrying and focusing all our efforts on what Google and TripAdvisor might or might not do, spend that time instead focused on you. You'll have a leg up on the competition and you'll be better poised to deal with any changes that shake up the online travel shopping world.