We all know that high-quality images are important in telling your property's story, and grabbing the attention of travel shoppers as soon as they hit your website. Images are an incredibly powerful way to create an emotional connection with consumers, which is important because a whopping 50% of purchases are driven by emotion.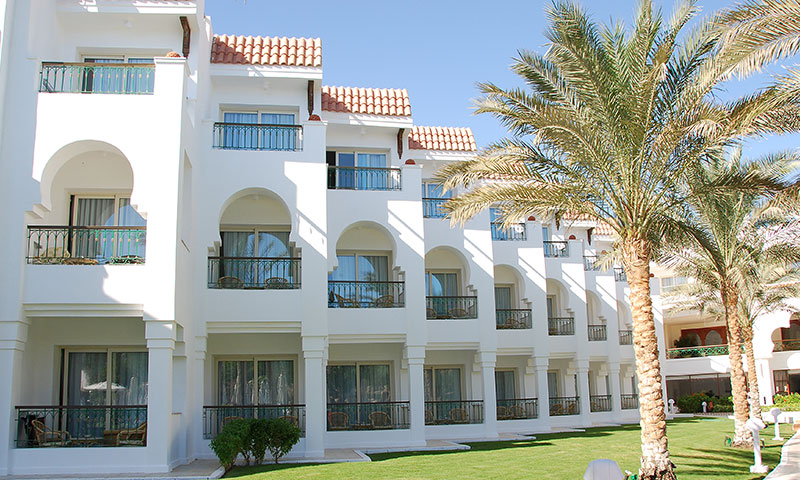 We also know that Search Engine Optimization (SEO) is critical to your digital marketing strategy. You may have the most visually-stunning website out there, but if nobody can find it, then it's pretty useless.
In this article, we bring these ideas together and explain how to optimize images for SEO to drive more organic traffic.
How Images Affect Search Engine Optimization
Images play an important role in the overall health of a webpage. At a high level, they make your website more appealing, which improves time on site and overall usability; two important factors in SEO.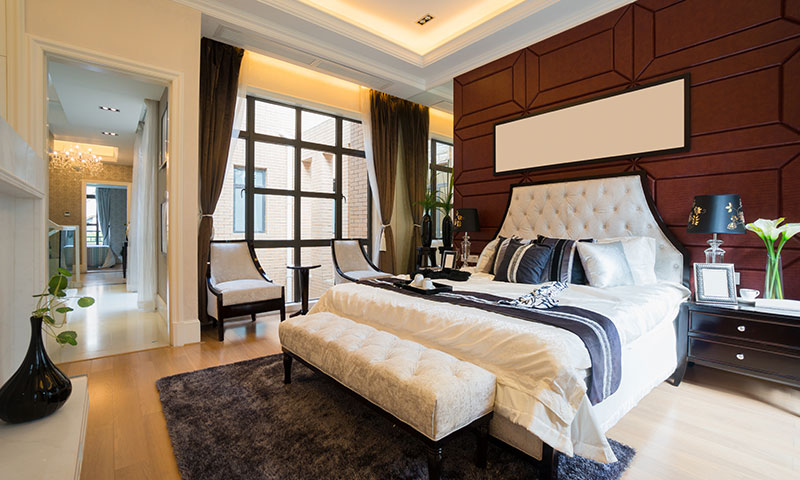 More directly, images support the content on a page, and help make it more relevant to the search terms people are searching for. According to Yoast, "an image that is surrounded by related text ranks better for the keyword it is optimized for."
Images can also be a great way to drive organic traffic to your website from image-based search engines (e.g. Google Images). Searches done via Google Images are on the rise, and so is the engagement of those using it.
According to Hoosh, only 17% of Google users scroll down the traditional Search Engine Results Page (SERP). While 35% of users scroll down the Google Images results page. Furthermore, 63% of users who click on an image in this results page then visit the website. So don't discount the importance of image-based search on driving organic traffic.
All of these are good reason to optimize your images for SEO. Here are a few simple tips on where to start.
Add Alt Text Descriptions
While Search Engines are robust, at the moment they are not able to read an image and determine what it contains. Instead, they use the surrounding text to determine what it is and why it might be valuable. That's where Alt Text descriptions come in.
Alt Text (which stands for Alternate Text) is part of your webpage's HTML code. It's used by screen readers for the visually impaired to understand what an image is. It also comes in handy in the event that an image doesn't load properly.
Alt Text is different from the Title Tag of an image. A Title Tag shows a description when you hover your mouse over the image. It could be an additional call to action, or details about the image. Title Tags do not affect your SEO. Alt Text, on the other hand, does.
Many web marketers skip the Alt Text box when uploading images, and miss out on its benefits. Google does crawl Alt Text, and uses this data to determine what content is relevant to someone performing a search. That means you need to put something in the Alt Text box.
Use Keywords in Your Alt Text
The Alt Text box is a great opportunity to include keywords that you want to rank for. However, your Alt Text descriptions must be relevant to the image first and foremost, not the page. In other words, no keyword stuffing.
With this in mind, consider what keywords or search terms make sense, and how to incorporate them into your Alt Text description, while still describing the image.
Here's a good example from the Flathead Lake Lodge in Montana. A quick Google Images search for "Horseback riding in Montana" shows their image toward the top of the page.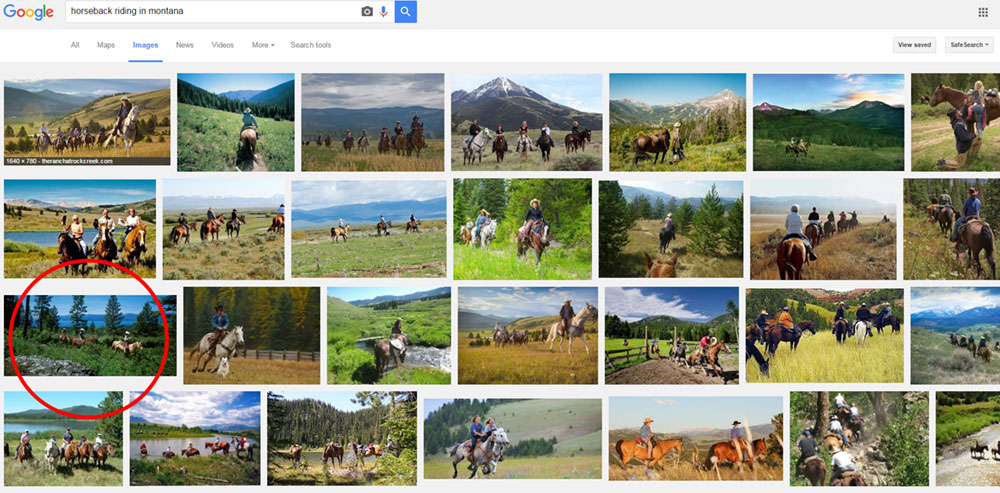 On closer inspection of this image's HTML code, you can see that the Alt Text description is "Montana Horseback Riding Vacations," which is closely related to the search term we used, while still being relevant to the image as well.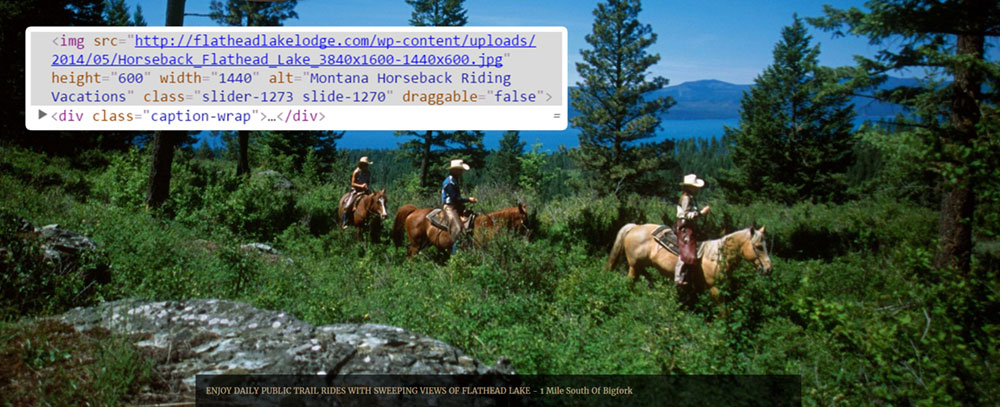 They've considered what people are searching for: the location (Montana), the activity (horseback riding) and the intent (vacation), and included all three in their Alt Text description. Note the file name they've used as well ("Horseback_Flathead_Lake"), which contains more targeted keywords (see below for more detail).
Update File Names
In the absence of other valuable data, Search Engines will also use the file name of an image to better understand it. This file name might be used as the image's snippet in search results, so you want it to be relevant.
Photos uploaded from a digital camera are often given an alphabetical and numerical code like DSC4536.jpg. Make sure you rename your images to something more descriptive. For example, if your image is of the Notre Dame at sunrise, the file name should be something like "notre-dame-paris-sunrise.jpg." Try put the main keyword at the beginning of the file name (in this case "Notre Dame").
Reduce Image Sizes
While good quality images are certainly important, large file sizes can drag down your page-load times, which impacts your SEO. The faster your site loads, the better the usability, and the better your website will rank.
To ensure your images load quickly, scale them to the size you want them to be displayed. For example, it's no good using a 2500 x 1500 pixels image and displaying it at 250 x 150 pixels. The entire image will still need to load.
Keep in mind that reducing an image size doesn't necessarily reduce the file size. For that, there are tools to help, like ImageOptim, or websites like JPEGMini, PunyPNG and Kraken.io.
Other Ways to Optimize Images for SEO
Keep your images topical and relevant to the page.
Include captions where it makes sense to do so (i.e. to illustrate a point). While this doesn't directly impact SEO, it does make for easier scanning of the page, which improves overall usability.
How Vizlly Optimizes Images
Vizlly, our Multi-Channel Digital Marketing System, removes much of the manual work of optimizing images for SEO. It uses something called schema.org, which is a specific vocabulary of tags (or microdata) within your HTML code that improves the way your image is represented in SERPs. Schema.org is the result of collaboration between Google, Bing, Yandex and Yahoo! and helps you provide the information their search engines need in order to understand your content and provide the best search results possible. Schema improves the way your page displays in SERPs by enhancing the rich snippets that are displayed beneath the title page (see example below).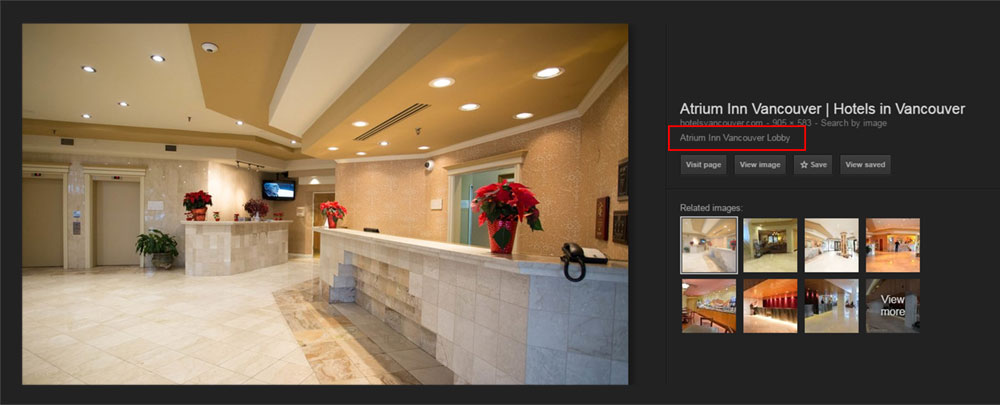 When you upload an image or video to Vizlly, it asks you to enter a caption, short description and long description. This is all wrapped up in schema.org and included in your HTML code, so when search engines crawl your site, they have all the information they need to best index your images in search results.
Below is a good example from Atrium Inn in Vancouver. Their caption in the top left ("Vancouver Aerial"), short description ("West coast best coast") and long description (with keywords like "West coast of Canada," "Atrium Inn Vancouver" and "Vancouver's downtown core") all give great context to the image being displayed.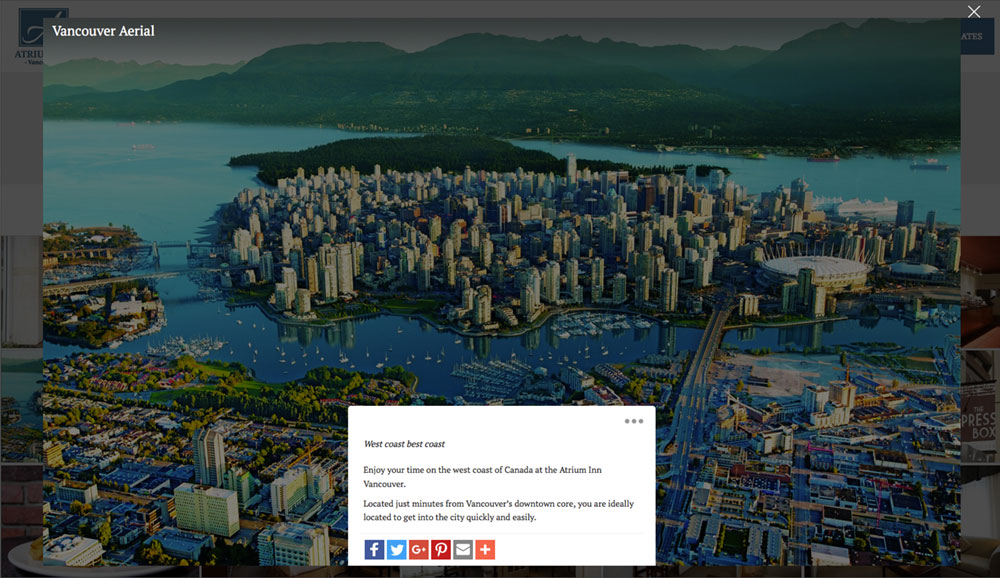 In summary, images play an important role in search engine optimization, but are often overlooked. This presents a good opportunity for you to get ahead. With a few simple tweaks to your images, you can strengthen the overall health of your website and rank higher in search engine results.
See what other SEO elements influence your search engine rankings. Download our Beginner's Guide to SEO for Hotels.