All
Q+A: How the Blue Bay Inn Increased Direct Bookings by 18%
---
When Blue Bay Inn General Manager Pam Levesque transitioned from a decade in the corporate retail industry to her new role at the Blue Bay Inn, she wasn't worried about managing staff, keeping guests happy or ensuring the upkeep of the property – the one area that worried her was online marketing.
We spoke to Pam to find out how she manages wearing many different hats at the property – and how she got her online marketing up to speed.
Q: Rumor has it, you have an interesting background.
A: Yes, I started with Blue Bay Inn in October 2014. I come from a retail background – I ran a corporate Victoria's Secret for many years and worked in smaller boutiques. I've never worked in a hotel but it's very similar. The difference is a hotel is open 24 hours a day and you always need to be on the lookout for everything.
Lots of hotels have someone who does the marketing or an assistant manager – but because we're small, it's just me. I wear all the hats.
I could be working the desk, making reservations, checking rooms, making sure housekeepers are doing what they're supposed to, training staff, hiring people, or handling the sales and marketing.
Q: Sounds busy! How do you manage it all?
A: Well, the online marketing was really my biggest challenge. In corporate retail, it's very structured, they give you all the tools you need.
So for you guys to come in and let me give you all the information and hand it over and have our website built, that was really, really amazing. Plus, the ongoing education all – the calls, the teachings you have – everyone's always ready to jump on a call if we need to – that really helps.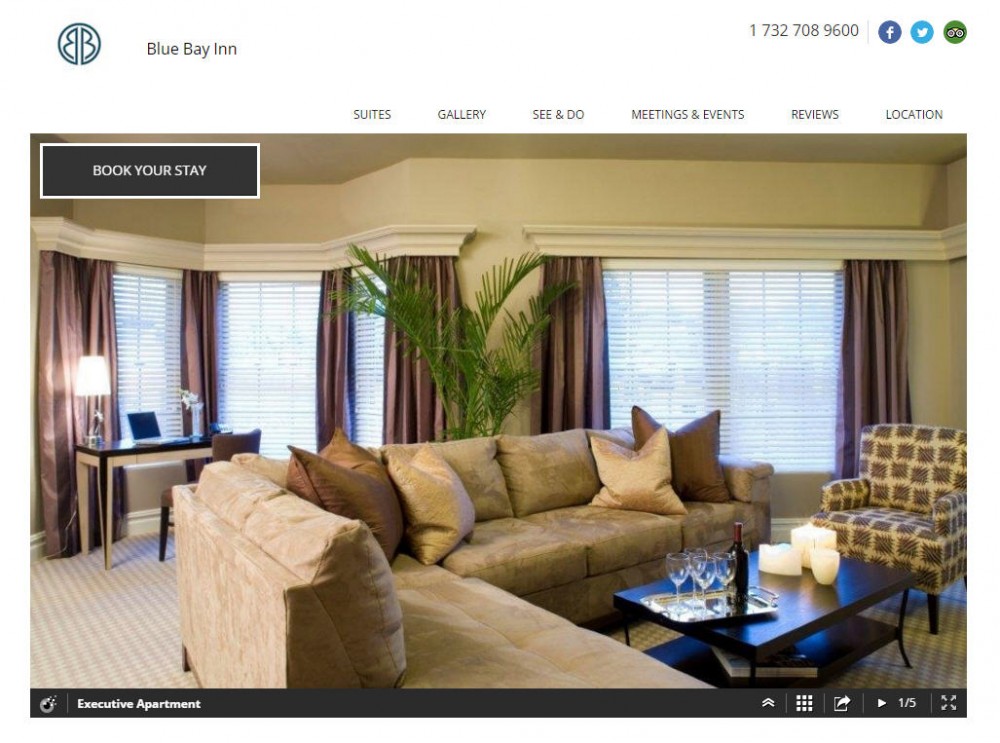 Q: That's great to hear. So tell us: what made you decide to switch to a visually-driven website with Vizlly?
A: I know, when you're going on vacation, no matter where you're going, the big deciding factor is pictures and if it doesn't look good, you're not going anywhere.
I ask people all the time 'so how did you hear about us' and last week, two ladies in from the city said we found you on Expedia but then we dug into your website and we really liked what we saw. The two together are extremely effective.
Q: That's in line with what our data shows, too. Travel shoppers are enticed by visuals – and it's the accompanying story you tell, and providing them an easy way to book – that converts them from lookers into bookers. What types of results have you seen since switching to Vizlly?
A: We've done $10,000 more in revenue this year than last year. We're up 121 rooms just for the year –121 more people coming to stay with us. That's huge for a small property with 27 rooms like us.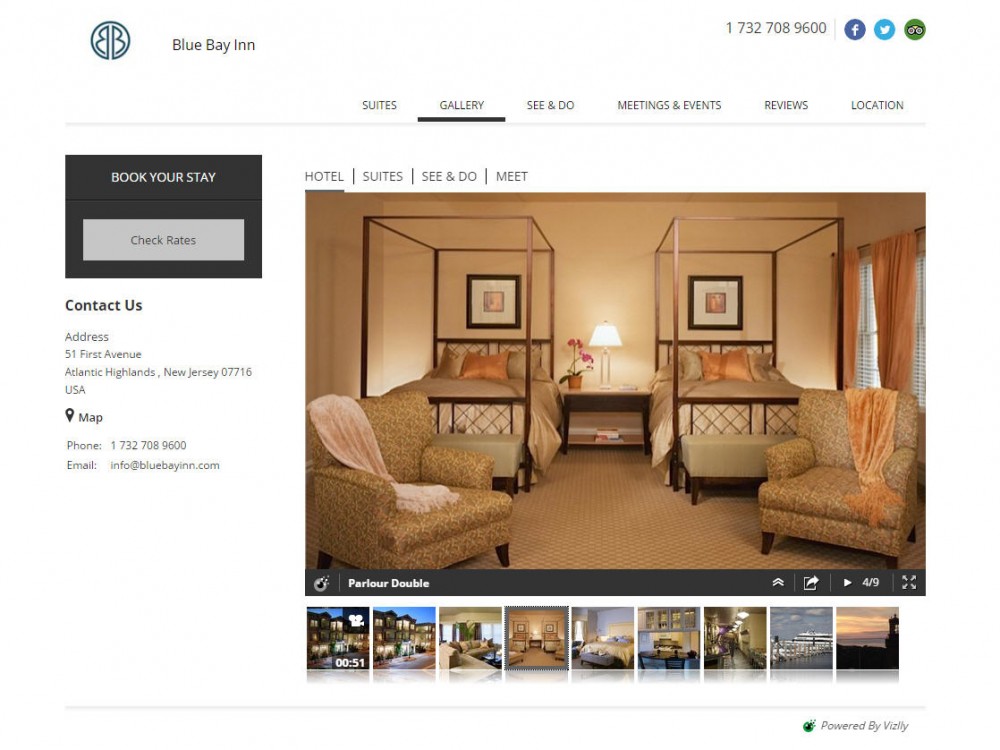 Q: Your hard work is definitely paying off! Final question: What's one hotel marketing tip you'd like to share to other accommodation providers?
A: Don't ever think that you're smarter than your guests or customers – the easiest way to excel in customer service is to ask and understand what your customers want and deliver on that.
Be a hands on manager, talk to the people coming in and you'll never know what you could learn.
Thanks for sharing your experience with us, Pam. To hear more details on how Blue Bay Inn increased direct bookings by 18% since switching to Vizlly, check out the full case study here.