All
Revenue Managers and Digital Marketers: Worlds Colliding or Converging?
---
I've suspected for some time now that the lines between Revenue Management and Digital Marketing are blurring. Well, that hunch was validated on a recent HSMAI sponsored webinar "Revenue Management & Digital Marketing – Convergence or Collision?" It was a terrific discussion hearing from both sides.
Why the Worlds are Colliding
There are a number of reasons why we're seeing a convergence in roles, in large part attributed to the rising costs of customer acquisition. Consumers today have more travel channels to shop, new metasearch technology making the task easier and faster, and benefit from sophisticated search engine algorithms providing more and targeted results from which to choose.
Fresh advertising models, giant ad budgets and a need for a variety of interesting content and multi-media storytelling all contribute to the challenge of owning the customer and driving direct business to the respective websites.
This puts added pressure to secure bigger digital marketing budgets and get smarter about how to spend the limited resources to compete with the behemoth players like TripAdvisor, Expedia and Kayak.
As a result, DORMs (Directors of Revenue Management) have evolved from their typical role of pricing and inventory managers to more of a digital "data guru" to make better decisions and offer strategy ideas that improve the bottom line. Access to information has never been more plentiful and 3rd party analytics provide deep insights at the click of a button.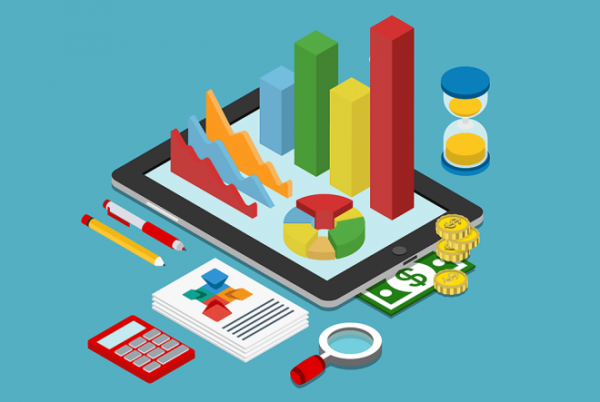 2 Reasons Why Revenue Managers Should Work with Digital Marketers
Today's Revenue Manager has access to more "intell" about their ideal target market and its purchase behavior and subsequently is in a better position to develop online strategies but by working more closely with DOSMs (Directors of Sales & Marketing), they're able to improve the hotels' overall performance even further.
Based on the webinar from HSMAI, and my own curated research keeping up with the changing nature of the hospitality industry, I see two important reasons why the Revenue Manager should work closely with digital marketers.
Digital Marketers have access to valuable website data, which can be used to determine "early signs" of future demand, trending cities and the performance of promotional offers to refine if necessary. All of this precious marketing data goes a long way in helping the Revenue Manager sharpen their plan.
When data is shared and joint metrics are applied to measure performance, the two roles can collaborate to win the hearts, minds and wallets of today's contemporary traveler.
The reality is that in 2015's complex and competitive world, these two disciplines are much too co-dependent to operate independently.
While it used to be "you do your thing and I'll do mine," now is a good time to walk in each other's footsteps because our current outlook for 2015 is very rosy by all accounts and we have breathing room to affect changes and fine tune new processes and responsibilities. STR reports:
Supply increases – slowly but surely
2014 room revenue sets record
Healthy demand growth
Improved ADR drives higher RevPAR
Groups are coming back
9 Best Practices to Achieve Your Benchmarks
During the webinar, Industry Experts offered some practical tips to strengthen your team's outcome and performance:
Communication is a wonderful thing – use the same language. As an example, sit down with each other and ensure you have a common understanding around key metrics and tools like re-targeting, RevPAR/RevPOR and search engine optimization
Be more transparent with your counterpart. Communicate, share empirical data (by observation or experience), and show empathy
Conduct bi-annual joint (DORMs and DOSMs) presentations to all groups within the property; operations, accounting, Sr. Management to review past results, trends and opportunities across the hotel website, 3rd party travel channels, social and mobile websites
Publish a digital media calendar to help with an organized approach to pricing and inventory decisions; discuss how to support mutual efforts
Educate yourself and share knowledge with others by staying on top of new trends, tools and techniques by attending webinars, reading educational eBooks and hospitality eNewsletters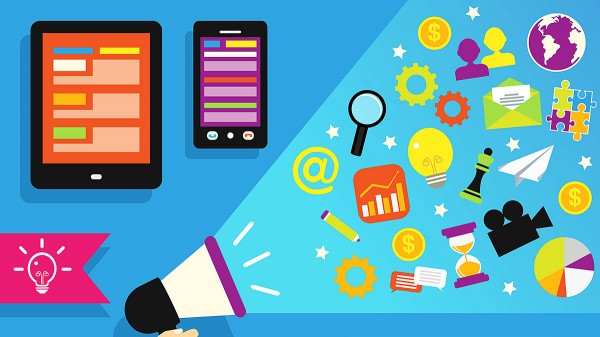 DOSMs can help Revenue Managers understand how consistent visual storytelling across all channels (website, mobile, 3rd party travel channels) helps sell more rooms and command a higher rate (check out pages 15-17 of our Content Marketing 101 eBook to learn how storytelling benefits you, no matter your role at the property)
Run a joint test to gauge what marketing programs are right for your property. As an example, are your visual storytelling programs on Instagram paying off?
Evaluate the conversion merits of spending the money to produce a series of 12-45 second videos that convey the ambiance and experiences provided by your property
Have a discussion about how to implement and measure the effectiveness of having a mobile optimized website for tablets and smartphones
Can we expect that DORMs and DOSMs will eventually merge into a single position in the future? How will the two roles evolve over the coming years? Well, as per usual, it's not a one-size-fits-all solution. Your property's business objectives, target audience and property type will help guide the evolution that's right for you.
Two prominent people in history, born a couple of thousand years apart, are in agreement on what it takes to be successful. Aristotle in 360 B.C. told us that:
"The whole is greater than the simple sum of its parts".
Fast forward to 1995, when Michael Jordan said:
"Talent wins games, but teamwork and intelligence wins championships."
Wisdom for all of the ages.