All
Showcasing Your Hotel's Best Feature: Its Employees!
---
Hotel guests will remember the spotless rooms and poolside views, but they'll also remember the DJ who played their favorite song without hesitation, the chef who made them a special anniversary meal or the receptionist who always made sure they got to where they needed to go.
Are you including your employees in your hotel's visual story? This not only excites employees, but your travel shoppers too. There are several good reasons why you should show off your hotel's best asset – its people.
The Benefits
More personable – This makes your hotel seem more warm and friendly. It especially helps corporate brands come off as more personable – and this grabs people's attention.
Employee satisfaction – Employees will appreciate being displayed in your marketing strategies and, best of all, travel shoppers will enjoy seeing you appreciate them.
Content generator – Showcasing your employees is a great way to create and grow your content online. With this idea, you will have plenty of fun and interesting things to post on your social media accounts and websites.
Increases awareness and engagement – Make your hotel stand out by including employees in your hotel's visual story and travel shoppers will take notice.
Some hotels, like Loews, have already started adding a personal touch to their visual stories online by showing off their employees. Loews' digital campaign, called #H2H "Human to Human," showcases their employees from all over the world who were encouraged to tweet a picture of themselves with a hand-written sign listing the reasons why they love working at Loews Hotels. Loews saw a major increase in online interactions and engagements – especially on their Twitter account.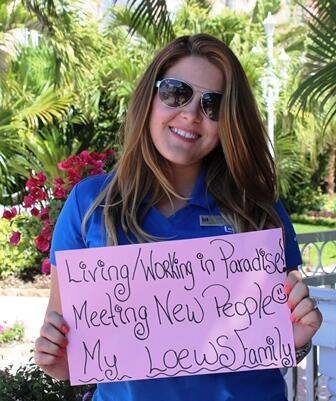 Best Western Hotel Royale is another example of a hotel who has caught on to this trend. They post "employee of the month" stories on their blog. Everyone from their front reception staff to their maintenance department has been featured as an employee of the month. Best Western Hotel Royale understands that showcasing their employees is an important part of their hotel's unique story. All the guest reviews complimenting the amazing customer service speak for themselves!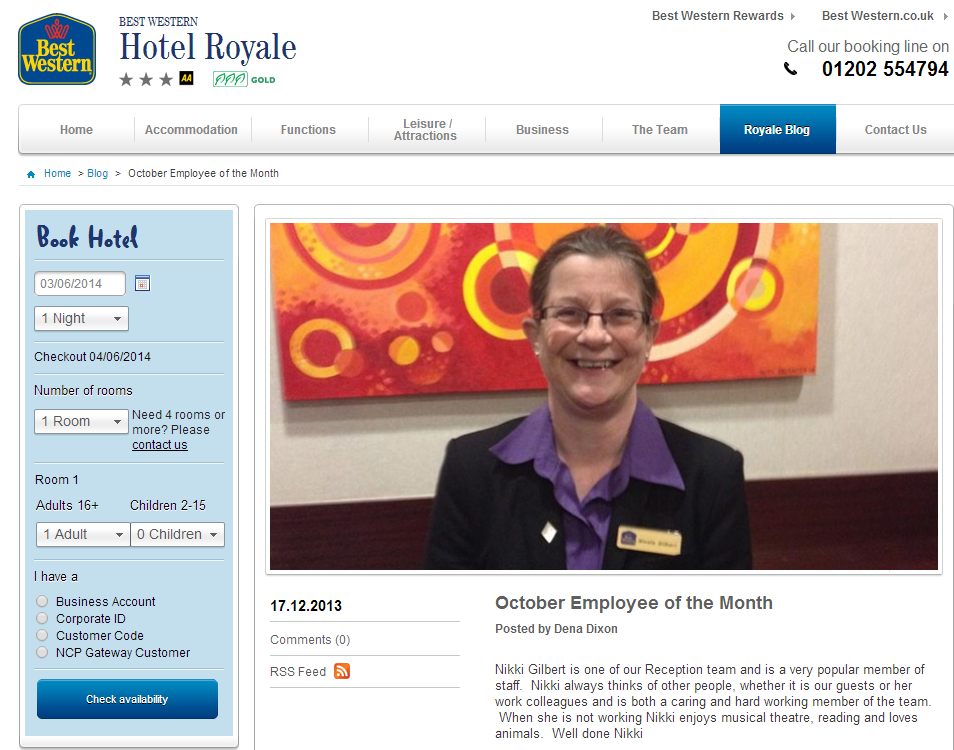 Photos showcasing your employees will resonate with your travel shopper audience much stronger than text would alone, especially considering people process visuals much faster than they do text. These photos can add a new element to your hotel's visual story – and almost for free! It is so easy to pull out your digital camera, tablet or smartphone and snap a quick shot of your employees around the property. Upload the images via Facebook (or whatever other online strategies you utilize), write a quick description and you're done!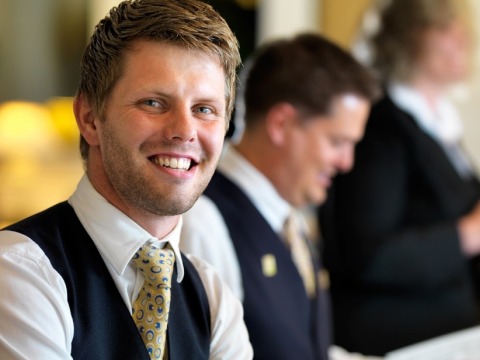 So whether you want to start a simple employee of the month blog feature like Best Western Hotel Royale did or an entire digital marketing campaign around it like Loews, showcasing your hotel's employees is a great idea to make your hotel stand out and attract travel shoppers' attention in an ever-crowded online arena. You can even just include candid photos of your staff setting up for a wedding, an attendant making a bed or how it looks in the kitchen during operating hours. This is a great way to give your travel shoppers a personalized view inside your hotel and its functions, and show them what they can expect when staying at your property.
Having this type of visual content within your digital media galleries, blog, social media and/or website will leave a long-lasting, personalized impression on travel shoppers which they will recognize and appreciate.
Do you incorporate images of your employees in your hotel's visual story?