All
Sun, Surf And Smartphone
---
The modern traveler never unplugs. Along with hats and sunglasses, mobile devices are topping the list of vacation essentials.
With advanced capabilities, smart devices are being used for reading, documenting travel, playing games, and staying connected with work. It's the new way we travel and hoteliers need to take notice.
Leverage your hotel's brand by encouraging your guests to share their stories online. Harness the power of user-generated content by promoting photos on social pages, hosting a contest or asking for hashtag submissions. Hoteliers must take advantage of this trend and interact with guests on the technology they are using.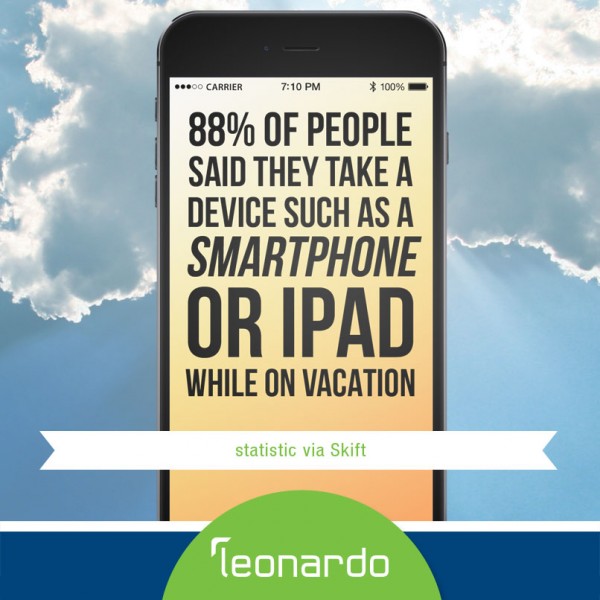 Want to connect with those 88% of travelers? Read the 4 Epic Tips On How To Have Fun With Your Digital Marketing Strategy.