All
Superstar Storyteller: Best Western Plus Kendall Airport Hotel & Suites
---
You have a story to tell, a mission statement, a feature, a location or an experience just waiting to be shared. Every hotel is unique and should use its voice to communicate with travel shoppers.
Best Western Plus Kendall Airport is a stylish hotel located conveniently within the Miami area – directly in front of the Kendall-Tamiami Airport. They offer complementary breakfast and high-speed internet, beds with pillow top mattresses and they're eco-friendly –  but that's not why we chose them to be our new Superstar Storyteller.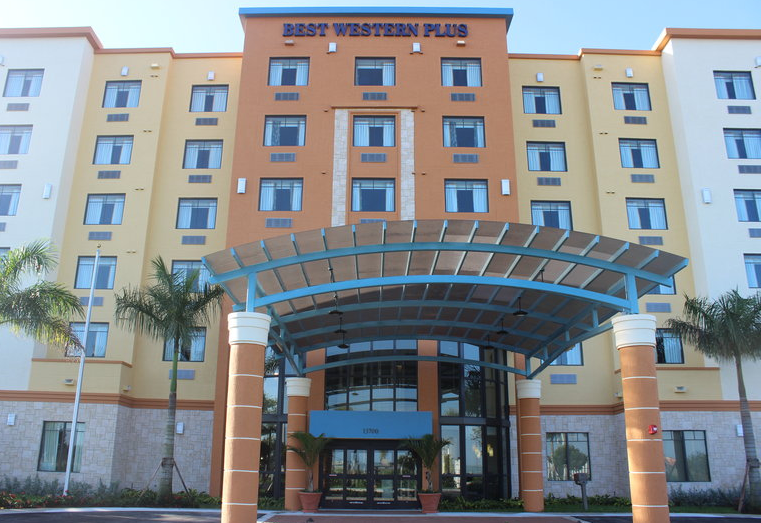 Best Western Plus Kendall Airport Hotel & Suites is an excellent example of a hotel property that really knows how to showcase their visual story across multiple digital channels using Leonardo's VBrochure visual storytelling solution. They put a lot of emphasis on their online media galleries because they understand and know that the appearance of your visuals is extremely important in this day and age.
When it comes to their digital marketing strategy, one of the things that they excel at the most is customizing their web galleries to differentiate their hotel's beautiful and unique visual story. With the help of their VBrochure player, they have a fully-customized media player. This includes custom text descriptions as well as custom tabs (see image below). Like a snowflake, no one hotel is the exact same, so why should their media players be?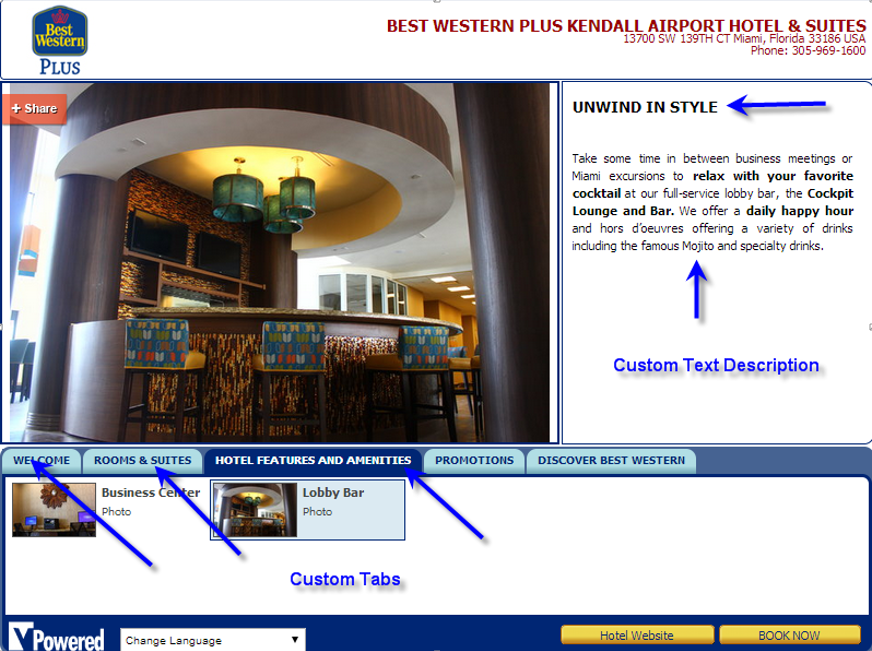 However, Best Western Plus Kendall Airport's customization techniques don't stop there! On their personal Facebook page, they take advantage of Facebook Apps and invite travel shoppers to take a tour of their property, with their well-placed Facebook App icon (see image below). Facebook Apps also allow hotels to showcase special offers as well as show off the individual hotel's unique facilities and features. Whatever makes your hotel special, you can showcase it through Facebook Apps.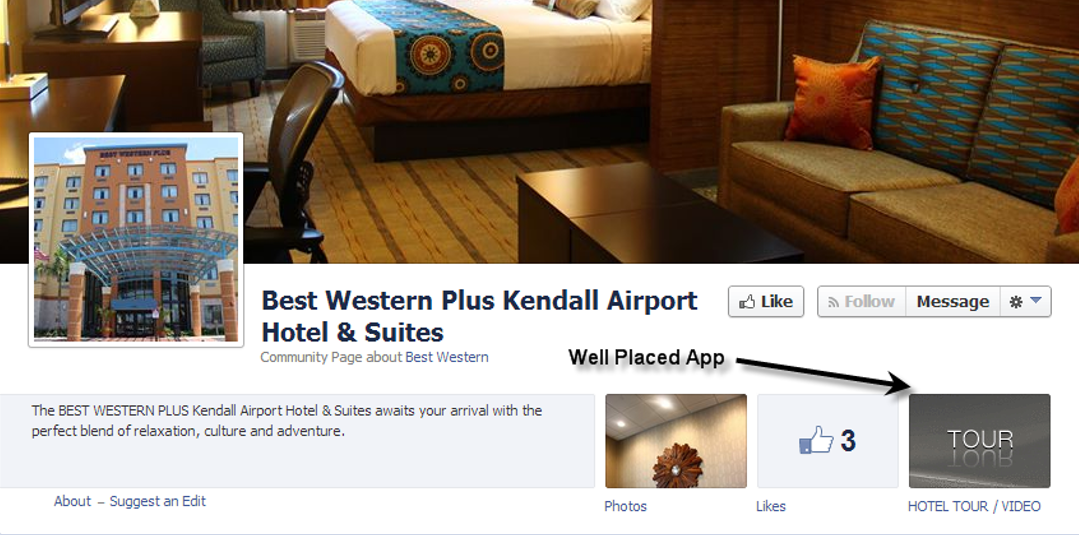 Best Western Plus Kendall Airport has done a great job customizing their hotel presence online. Their VBrochure multi-media player has helped the hotel develop a beautiful, customized visual story which they can share effortlessly across multiple channels. The hotel still has many plans to grow their digital marketing strategies even more and we can't wait to see what they plan to do next!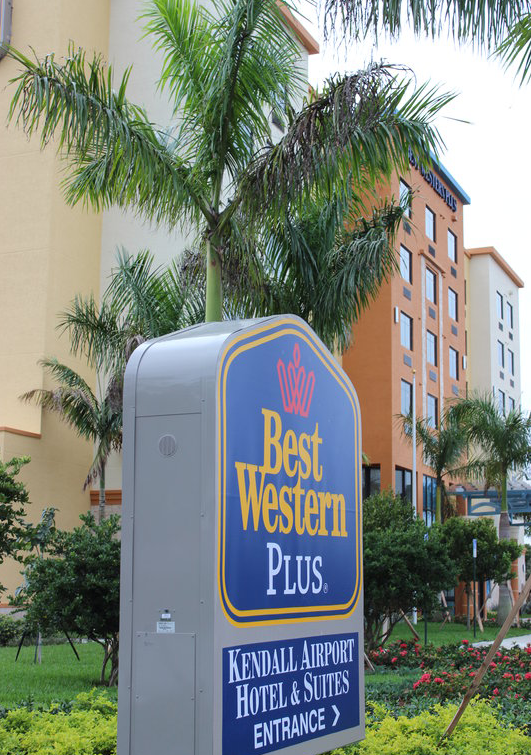 Is your hotel customizing its online presence?