All
Superstar Storyteller: Comfort Inn Maingate Kissimmee
---
You have a story to tell, a mission statement, a feature, a location or an experience just waiting to be shared. Every hotel is unique and should use its voice to communicate with travel shoppers.
This week's Superstar Storyteller, the Comfort Inn Maingate Kissimmee, is located just one mile from the Walt Disney World Resort in Orlando, Florida! This property understands the influence of visual storytelling during the shopping journey by uploading compelling photos and videos to their website using Leonardo's VPowered Multi-Media Gallery. They covered the best of both worlds with strong, exciting visuals that draw you in, and enticing text descriptions that succinctly amplify their message.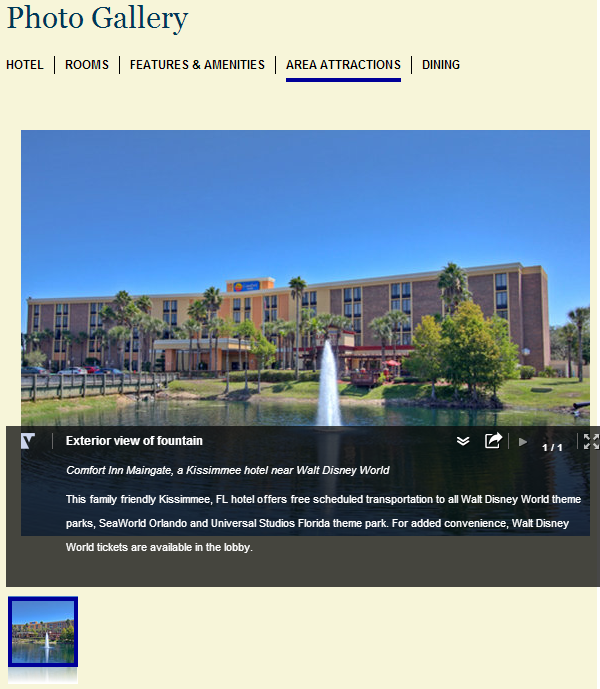 Their visual storytelling doesn't stop there either! Just take a look at their website where they took a strong visual-first approach. When arriving on their website, you are greeted by a large visual banner that flips between several unique images, highlighting the value of staying with them.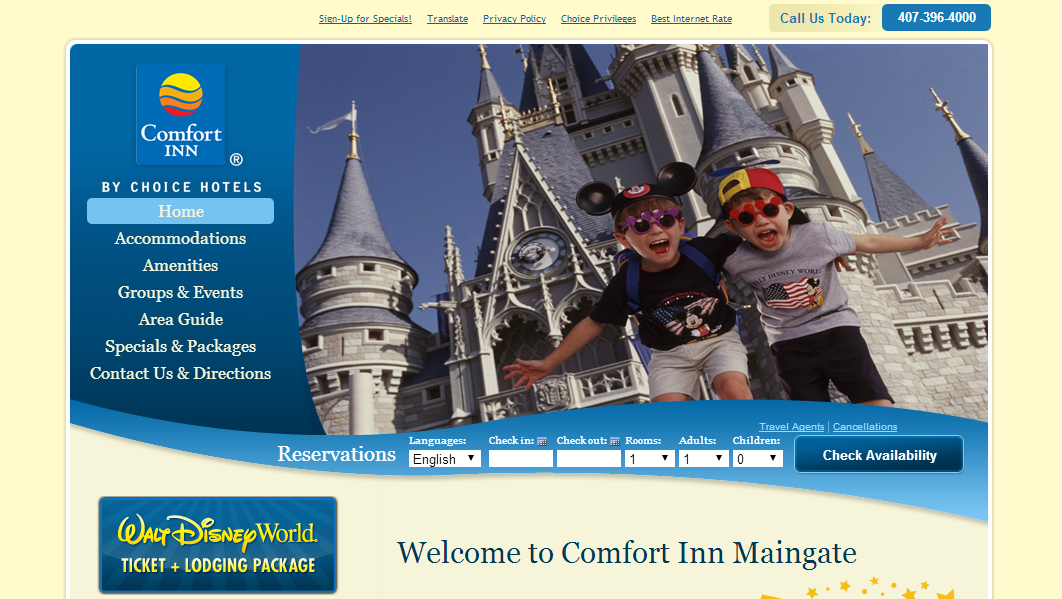 And, to top it all off, the Comfort Inn Maingate Kissimmee has also installed Facebook apps to share their story with even more travel shoppers. With these apps, this property is now able to showcase their multi-media content, special offers, and meeting spaces – it lets travel shoppers book accommodations, all without leaving Facebook.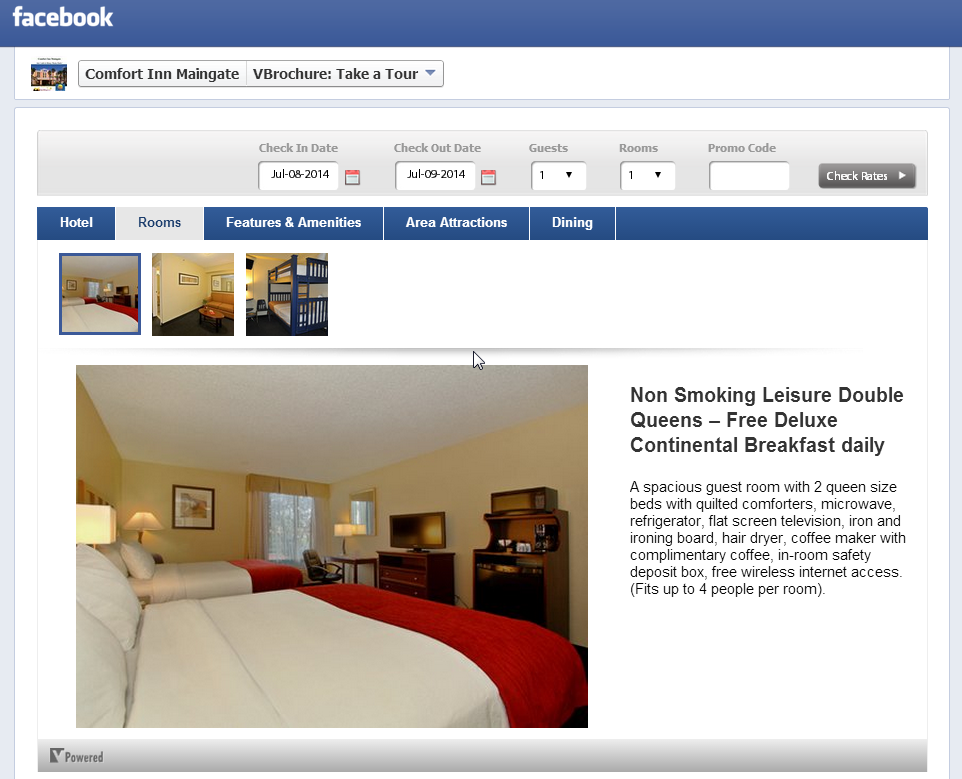 The use of visual storytelling, text descriptions, and Facebook apps to fully amplify their story has made The Comfort Inn Maingate Kissimmee a Superstar Storyteller!
For more information on how to share your hotel's story visually, download our eBook Anatomy of a Visual First Experience: Best Practices for Hotel Marketers.