All
Superstar Storyteller: Courtyard Cocoa Beach
---
You have a story to tell, a mission statement, a feature, a location or an experience just waiting to be shared. Every hotel is unique and should use its voice to communicate with travel shoppers.
If you want to see a prime example of how one hotel was able to completely customize their Multi-Media viewer to efficiently amplify their hotel's visual story, take a look at this week's Superstar Storyteller: Courtyard Cocoa Beach!
The Courtyard Cocoa Beach takes advantage of the VBrochure Multi-Media viewer to promote its unique location features and to tell a story of how their hotel offers services to meet a wide range of customer needs. Their visual content showcases the hotel's interior features through a short video and a series of vibrant photos. According to Forbes, 60% of people prefer watching video over reading text, meaning that this hotel's website is an attractive destination for online travel shoppers.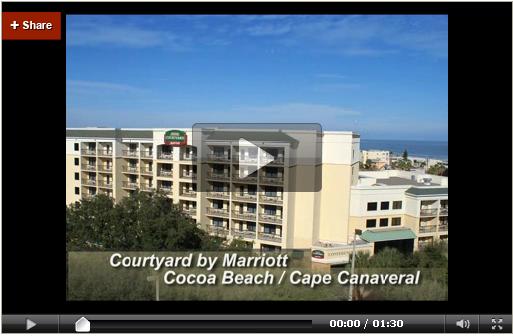 This Superstar Storyteller tells their hotel's story by highlighting features while adding a personal touch of simplicity, attesting to their location's ability to cater to different types of reservations; whether you're a travel shopper looking for a relaxing beach getaway or a professional meeting destination, the Courtyard Cocoa Beach has it all- and they're not afraid to show it.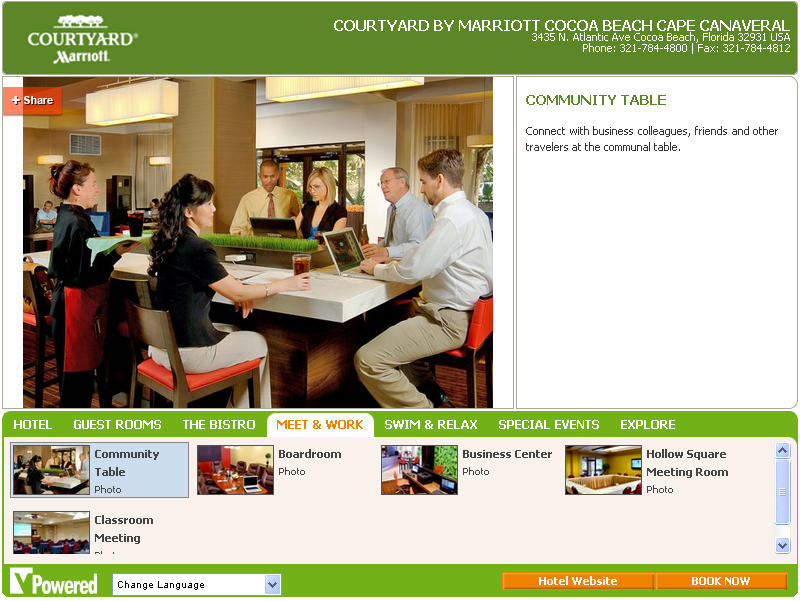 Courtyard Marriott Cocoa Beach uses concise, customized text paired with vivid photos to grab the viewer's attention in a simple way. By emphasizing their hotel's differentiating special offers such as cruise deals, private beach access, and their close proximity to the Kennedy Space Centre, Historic Cocoa Village, and Disney World, the Courtyard Cocoa Beach distinguishes themselves from other hotels, creating a strategic advantage.
By effectively using the virtual tour tab on their Facebook page, this hotel creates the ability for travel shoppers to click through the hotel's visual story and check rates for the date of their choice. The Tour app is optimized by the Courtyard Cocoa Beach as they use short summaries for each important aspect of the hotel.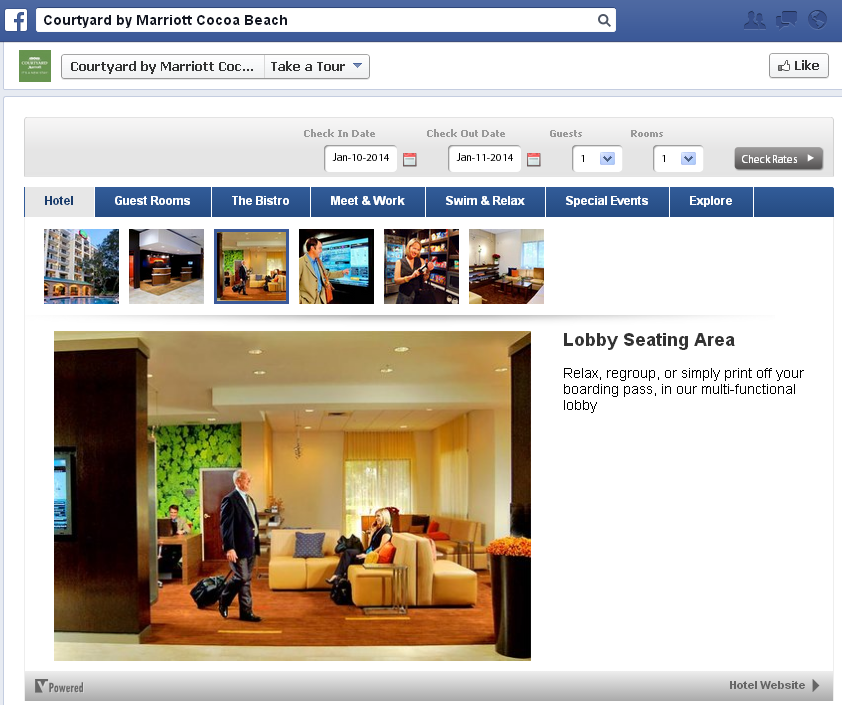 As the importance of social media in hotel marketing continues to grow, it can often be the simple details that tell the larger story. If you want to tell a visual story in an effective and to the point way, take a page from Courtyard Cocoa Beach's social media story.