All
Superstar Storyteller: Dream South Beach
---
You have a story to tell, a mission statement, a feature, a location or an experience just waiting to be shared. Every hotel is unique and should use its voice to communicate with travel shoppers.
What is the universal rule of real estate? Location, location, location. The Dream South Beach Hotel have the location in spades nestled on the picturesque Miami Beach. However, their social media presence is equally, if not more impressive, as the stunning views they boast.
Far Beyond the Traditional Social Media Outlets
When you close your eyes and dream of a sunny beach vacation, this is the experience you envision. That image wouldn't be engrained into your mind if it wasn't for a social media strategy that is a myriad of breathtaking content.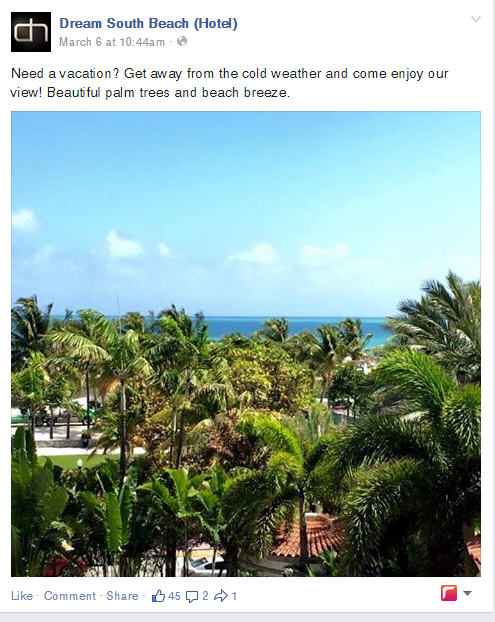 The Dream South Beach Hotel have implemented a social presence that stretches across a variety of platforms that many properties haven't even thought of dabbling in. They have a vibrant Facebook page, an active Twitter account, a YouTube and Google Plus profile, an Instagram account, a blog on Tumblr and you can also link to their original SoundCloud playlists they create for their guests' beach jams.
Now because they have a bevy of social platforms, they make sure to cross promote across all of them to ensure they're leveraging the full potential of each one's popularity and remaining consistent to their hotel's story. Plus: We got the inside scoop on how Dream Hotels drove value from social media during a webinar with their Digital Marketing Manager, Rachel Feit.  You can catch the highlights from the event here, or continue reading for a small recap on what she shared.

A Strategy for Creating Epic Content

The Dream South Beach Hotel produces epic content at an astounding level because they have a lot of fun with their social media activity. They have mastered the art of blending promotional material with entertaining and shareable content so the two play off each other well. They highlight special offers their property may provide, showcase contests and even extend their reach out in the neighborhood promoting local events that guests enjoy learning about.

The Dream South Beach Hotel frequently retweet their guests' content and love sharing it within their online community. They also use popular hashtags such as #Miami, #ThrowbackThursday, #dreamsouthbeach, #photoftheday or #happyweekend to extend their reach and grow their audience.


They even design their own visual content for their night club "Highbar" and their restaurant "Naked Taco" by taking existing photos and displaying text over top. A release of feel good hormones in your brain occurs when you view their relaxed tone that each image portrays.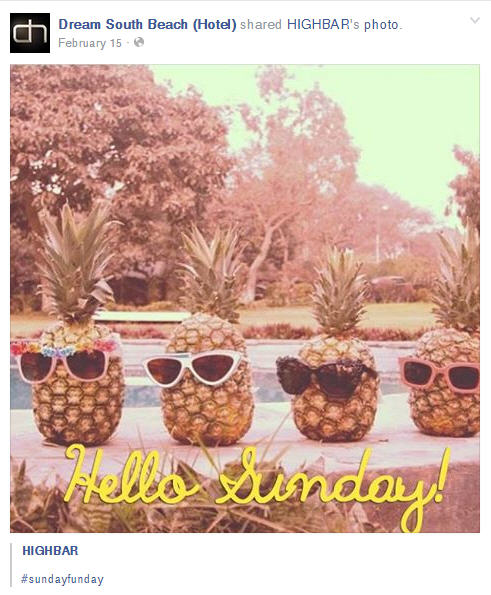 Customizable Facebook Apps
When your hotel is in arguably one of the most gorgeous destinations in North America, it may seem easy enough to just find any photo to post online. But the Dream South Beach hotel goes above and beyond to make sure their images really convey a story.

The Dream South Beach hotel post a portal to paradise that includes a rush of endorphins designed to seep through their visual storytelling strategy. Part of that strategy is to ensure their Facebook page acts as a thorough booking machine, complete with an extensive photo gallery, virtual tours, booking plugins, prominently displayed reviews and has a direct link to ask for a quote on prices.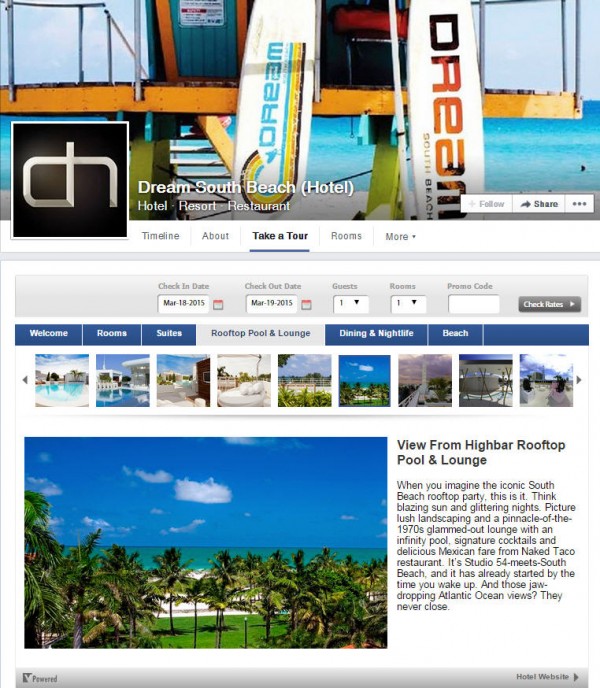 They also don't forget the minor details that matter to travelers. They utilize a great choice of vibrant adjectives to describe each photo. Powerful and vivid descriptions are the extra bit of flair that help paint a beautiful picture.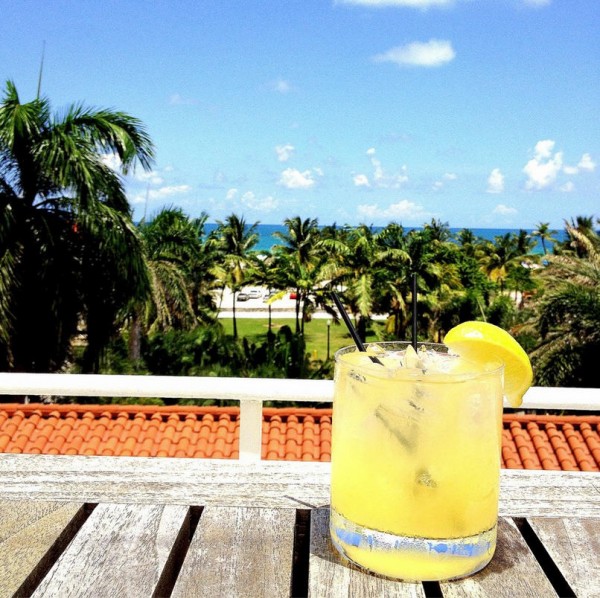 Your hotel doesn't have to be something off a postcard to learn from what the Dream South Beach Hotel has implemented with their social strategy. They tell a visually appealing story that excites prospective travel shoppers to keep wanting more. They have a thriving and active social presence because they methodically planned out what they wanted their platforms to consist of and they followed the plan they set in place.

Take a page right out of their content marketing book and master the art of communicating useful information wrapped in awesome content.

Learn how some of the best in the game excelled at social media with the highlights video from our webinar with Rachel Feit!