All
Superstar Storyteller: HBK Villas
---
You have a story to tell, a mission statement, a feature, a location or an experience just waiting to be shared. Every hotel is unique and should use its voice to communicate with travel shoppers.
What's your dream vacation? If you imagined lush greenery, white sandy beaches and a warm ocean breeze, then the HBK Villas is the perfect spot. Nestled in Jolly Harbour, Antigua, an island country between the Caribbean Sea and the Atlantic Ocean, these rental villas are great for any vacation type. But it's not the picturesque views or tranquil beaches that make this property stand out. The HBK Villas executes a top notch marketing strategy making them our Superstar Storyteller of the week.
Stunning Visuals
With the help of Vizlly's Multi-Channel Digital Marketing System, HBK Villas has created a visuals-first website that immerses travelers and showcases the guest experience. Travelers on the shopping journey are not just looking for basic information about your hotel. To capture their attention and ultimately their booking, hoteliers must highlight their local story and what makes their property unique.
The HBK Villas' website does just that. With a variety of rich visuals and snackable descriptions, travel shoppers can learn about local attractions, nearby dining as well as key information about individual villas. Using Vizlly's custom website pages, the HBK Villas also targets different segments – groups, families, short and long-term stays – with enticing descriptions that speak to travelers' unique needs.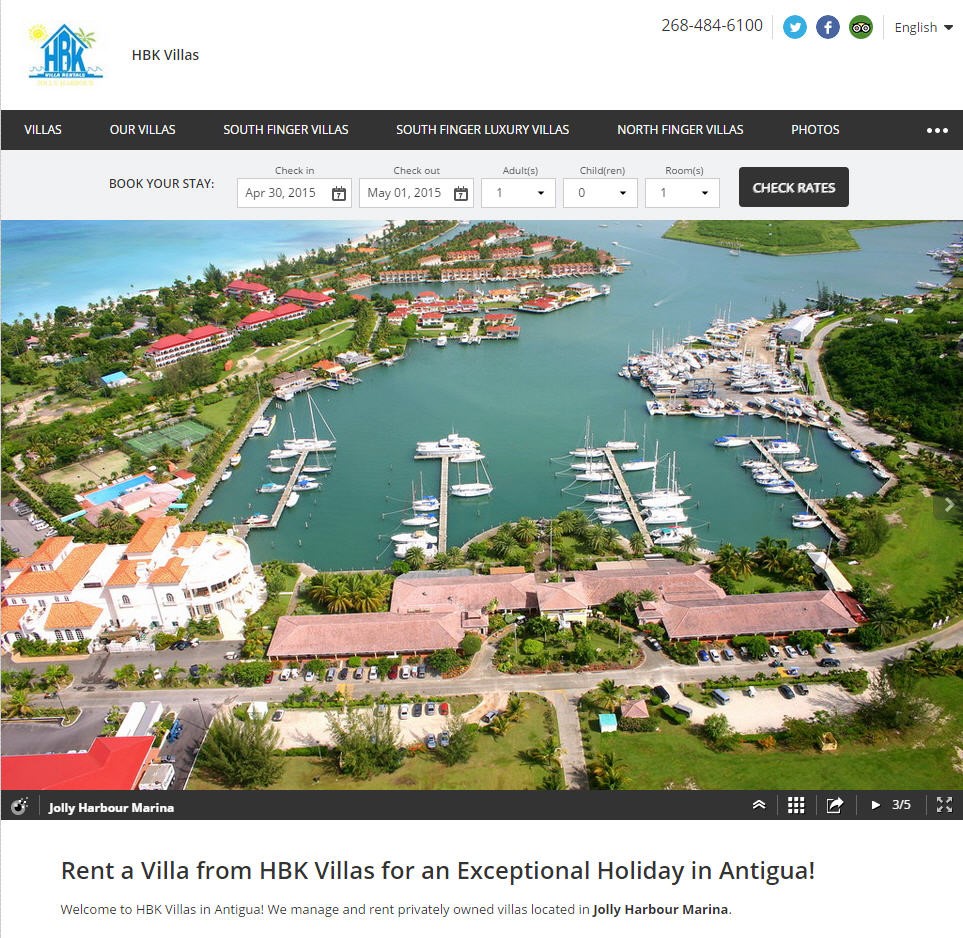 Facebook Savvy
To engage potential guests and increase brand exposure, social media is an important element of any hotel marketing strategy. Using Multi-Media Facebook Apps, HBK Villas keeps their visual storytelling consistent, sharing posts about the island's local story, history, culture and events. Travel shoppers can also "Take a Tour" of the grounds, browse the gallery of videos, and photos, or book a stay directly on their Facebook page.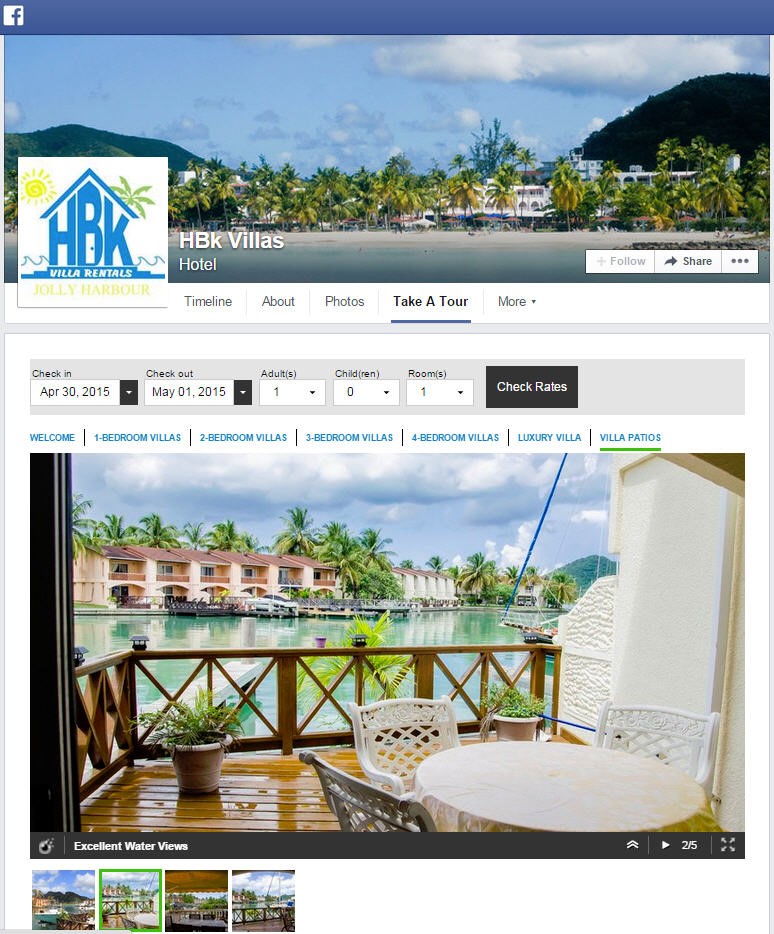 Mobile Masters
Mobile use has grown and by 2018 mobile will make up 58.7 of all U.S. bookings.
To engage travel shoppers on the go, HBK Villas created a mobile optimized website that's Google verified and provides a seamless user experience. Travel shoppers can browse rich media, connect with reception directly using the click-to-call feature and take advantage of special offers.
A mobile optimized website is an extension of your vanity or independent website. Like the HBK Villas, create a consistent user experience that's engaging, personal and features the most relevant content that your potential guests want to see.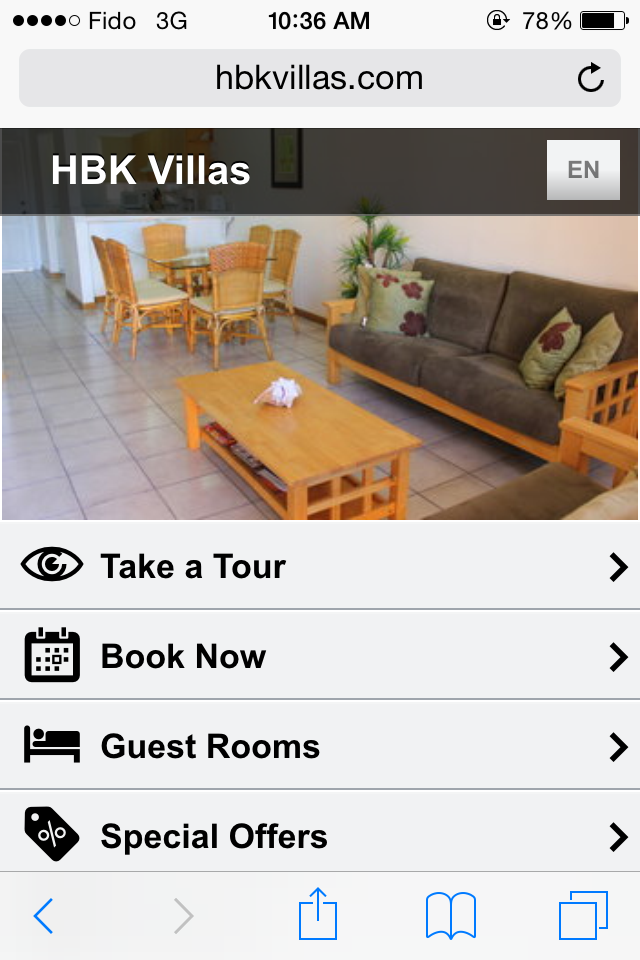 Congratulations, HBK Villas!
There you have it – another Superstar Storyteller that understands the importance of visual storytelling and engaging potential guests across multiple platforms. With stunning visuals and a compelling story that stretches across multiple channels and devices, the HBK Villas stay at the top of travel shoppers' minds.
To learn more about visual storytelling and how you can improve your hotel website, download our scorecard Creating Visually-Compelling Websites That Drive Bookings