All
Superstar Storyteller: Hilton Garden Inn Atlanta Downtown
---
You have a story to tell, a mission statement, a feature, a location or an experience just waiting to be shared. Every hotel is unique and should use its voice to communicate with travel shoppers.
This week's superstar storyteller is the Hilton Garden Inn Atlanta Downtown, located in the heart of downtown Atlanta, and they've done an excellent job of highlighting a strong attribute: location. When people are researching travel, they want to see more than the guest room where they'll sleep, they want to see where they will dine, explore, shop and relax in the hotel's neighborhood. In addition to the hotel amenities, The Hilton Garden Inn shows off the local scene to online travel shoppers.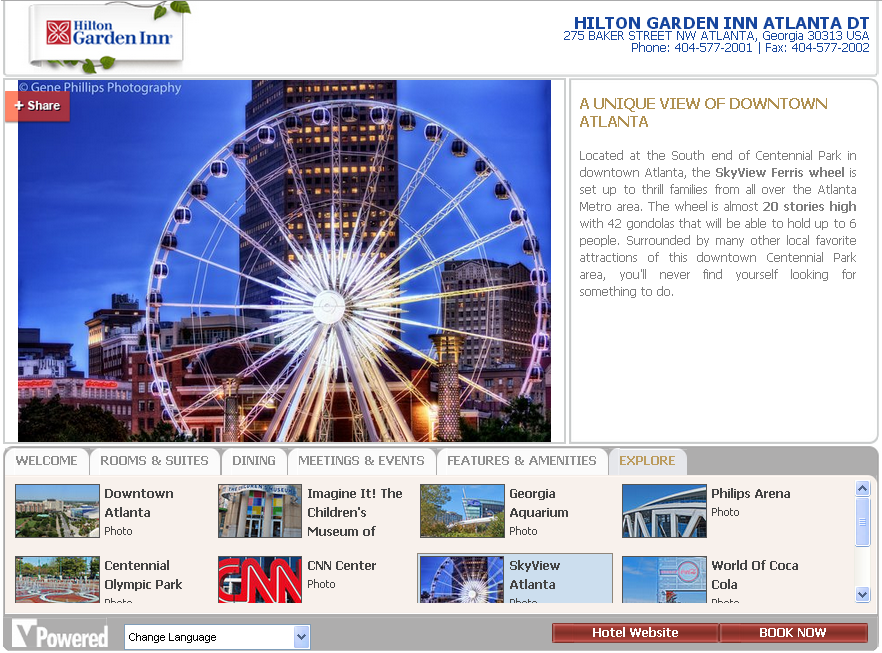 They list over 21 main attractions on their website, and even include distance and directions. Travel Shoppers can have fun with the whole family at "Imagine It!" The Children's Museum of Atlanta, the World of Coca-Cola museum, the Georgia Aquarium, and more. The Hilton Garden Inn's VBrochure makes it easy to scroll through images and discover what downtown Atlanta has to offer. By including customized text descriptions outlining the details of each attraction, the Hilton Garden Inn offers travel shoppers the details they crave online.


Not everyone travels for leisure, but this Hilton Garden Inn has business travelers covered, too. On their website they have listed local businesses and corporations that are also within walking distance.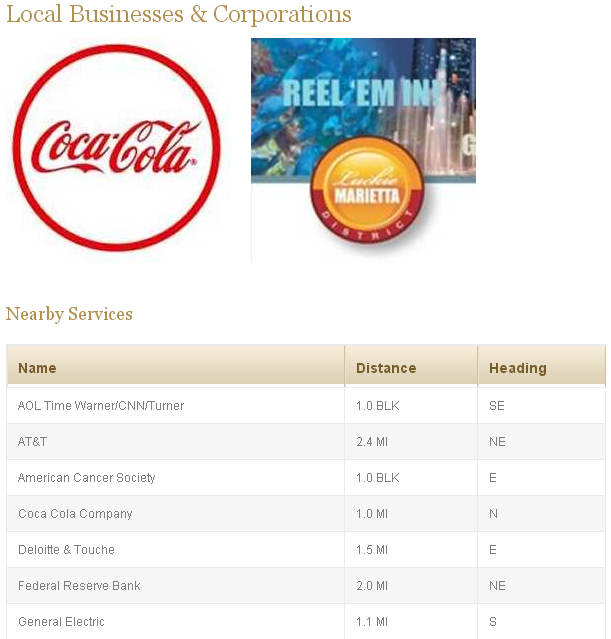 The Hilton Garden Inn Atlanta Downtown tells their story by including details about their location.  Your hotel doesn't have to be a downtown property to tell a story including its location. Highlight your proximity to highways, business parks, restaurants and more. Make trip planning as convenient as possible for travel shoppers, and allow your location to sell itself by following in the footsteps of this property!