All
Superstar Storyteller: Hotel-Pension Continental
---
You have a story to tell, a mission statement, a feature, a location or an experience just waiting to be shared. Every property is unique and should use its voice to communicate with travel shoppers.
Imagine Alice without Wonderland. Harry Potter without Hogwarts. Peter Pan without Neverland. A character's environment plays an integral role in their story, just like your property's home city or town plays an integral role in its story.
When we are asked what a property can do and where they can look to find inspiration for their stories, we always suggest reaching out to the local community. Events, attractions and locals (including your staff!) are what truly make the guest experience at your property unique, so what better way to showcase that than to incorporate it into your story?
The Hotel-Pension Continental in Vienna does an amazing job of incorporating their community into their story, all while following best practices when it comes to visual storytelling. It is for these reasons (and many more) why we have chosen them to be our latest Superstar Storyteller.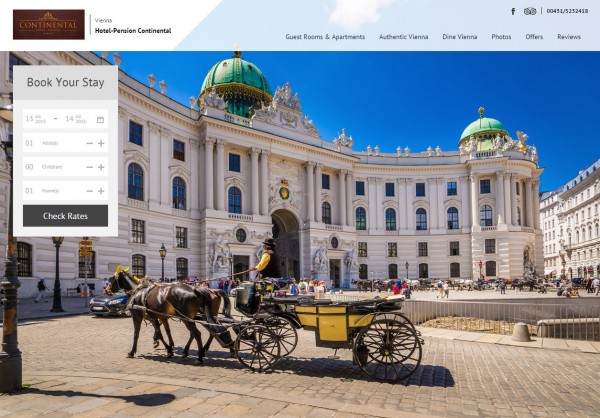 Vivacious Vienna
Vienna is a beautiful city full of history and culture, and the Hotel-Pension Continental incorporates this into their property's story. On the "Authentic Vienna" page, travel shoppers can get a thorough sense of the adventures that await them on their trip to Vienna.
The vibrant photos are accompanied by snackable descriptions – one-to-two sentences of information to give the photo some context without taking away its striking impact.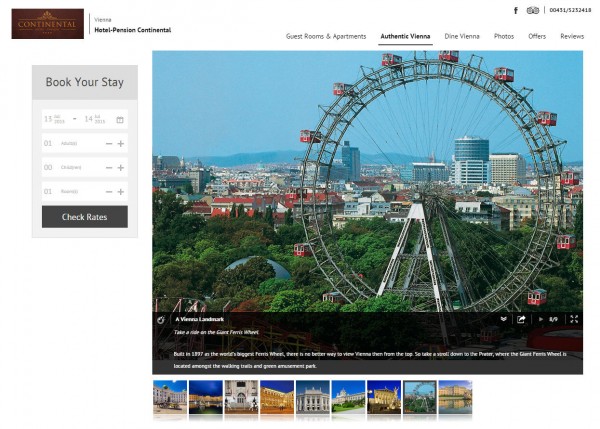 Their Facebook page also does an excellent job of incorporating the local story of Vienna into the overall story of the Hotel-Pension Continental. Posts are written in two languages to appeal to a larger audience of travel shoppers and share local activities and insider Vienna tips. Not to mention, photos are used in most posts to add another dimension that text alone cannot bring to Facebook.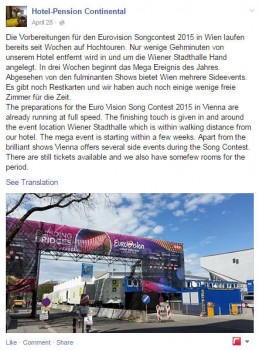 Best Practices: Visual Storytelling
As mentioned above, the Hotel-Pension Continental follows best practices when it comes to visual storytelling. They follow our best practices so well that, when marked on our scorecard they scored 12/12.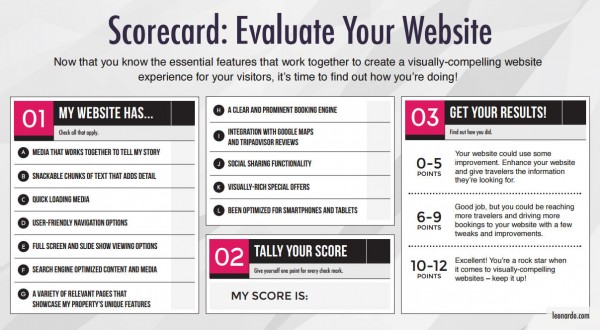 They use media that works together to tell their story, snackable captions to add context and detail and user-friendly navigation options all created with the travel shopper in mind. Top it off with a mobile-optimized website to accommodate the on-the-go travel shopper and Hotel-Pension Continental has got it covered – why else would we choose them as a Superstar Storyteller?
Keep Up The Great Work, Hotel-Pension Continental!
By leveraging their location, providing valuable insights to travelers and following best practices, Hotel-Pension Continental stands out among its competition.
To learn how your property can score just as high on our scorecard, check it out: Creating Visually Compelling Websites That Drive Bookings