All
Superstar Storyteller: Mare Vista Hotel Epaminondas
---
You have a story to tell, a mission statement, a feature, a location or an experience just waiting to be shared. Every property is unique and should use its voice to communicate with travel shoppers.
The first thought that will come to your mind when you visit the Mare Vista Hotel Epaminondas' website? This is beautiful! Why will this be your first thought? Because of the amazing visual storytelling that they engage in. The Mare Vista uses stunning imagery to capture the attention of travel shoppers right from the get-go. Along with captivating images, they use creative names for their pages, feature guests in their photo gallery – because of this and more, their website managed to get a perfect score on our Web Scorecard. It is for these reasons that this hotel hotshot is our latest Superstar Storyteller.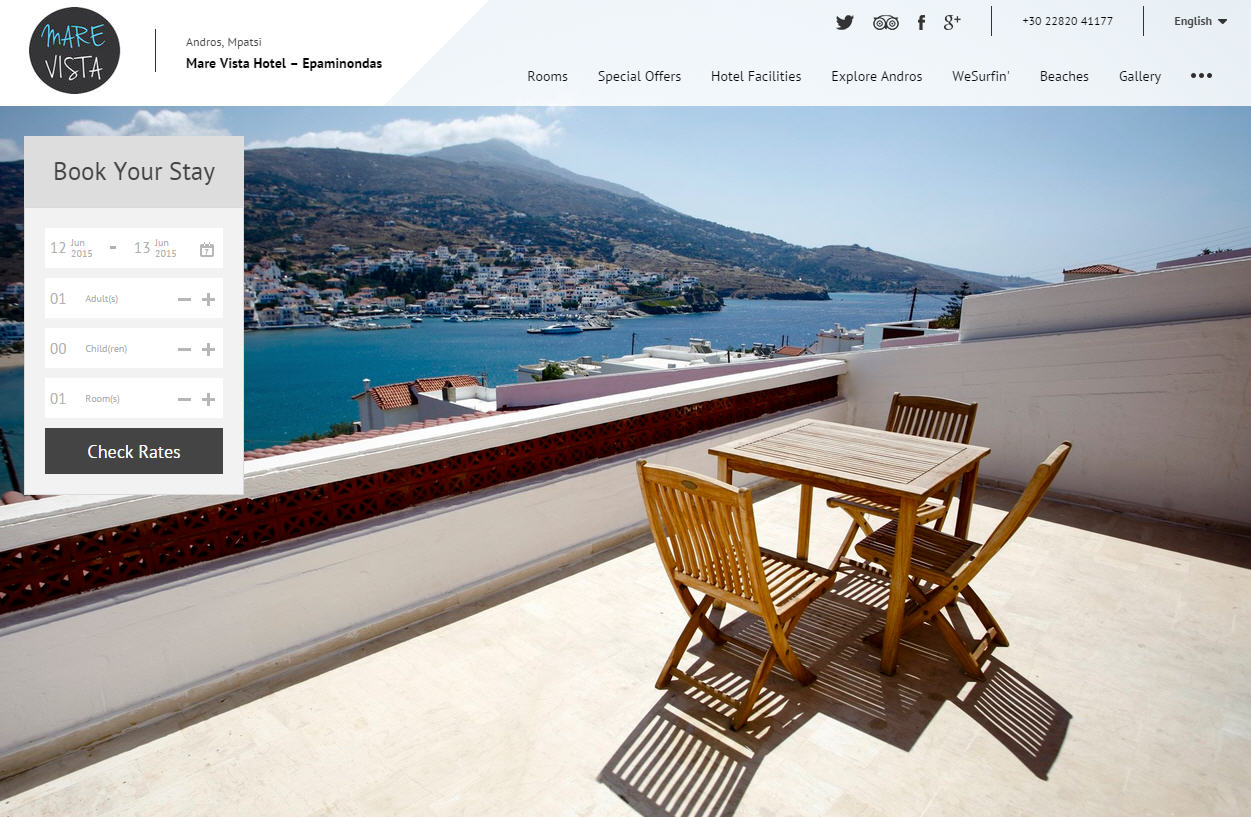 Picture Perfect
93% of people say that visuals are the most influential factor in their purchase decision and that's one of the reasons why the Mare Vista's website is so effective. The Mare Vista created their website with the modern travel shopper in mind – someone who needs to see all aspects of a resort before booking a vacation there.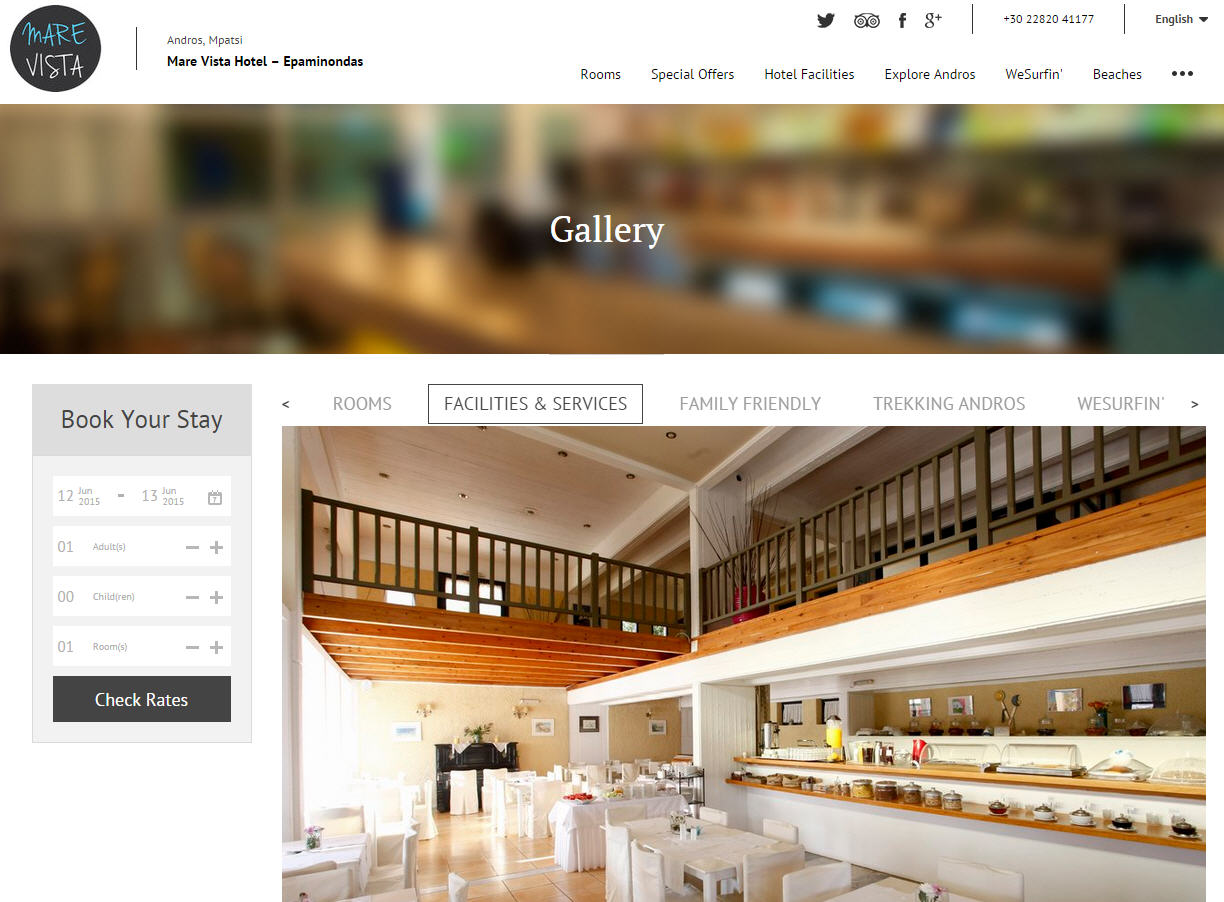 We evaluated their website using our free Web Scorecard and weren't surprised when the Mare Vista scored 12/12. They utilize many best practices including media that tells their property story, full-screen navigation and quick-loading media. All of this works together to create a one-of-a-kind and memorable experience for travel shoppers.

Neat Navigation

Another way that the Mare Vista Hotel Epaminondas is able to let their personality shine through their website is through the names they gave their pages. Using names such as "Explore Andros" and "WeSurfin'," guests already feel welcomed by this resort during their travel shopping journey. Guests can also easily find the information that they're looking for. They don't have to scroll through hundreds of images to find out what's nearby – all they have to do is click "Explore."

To enhance their visual storytelling, the Mare Vista makes sure that their website is extremely user-friendly. Their multi-media gallery on the "Explore Andros" tab  helps guests get a sense of the main activities that are offered at the hotel.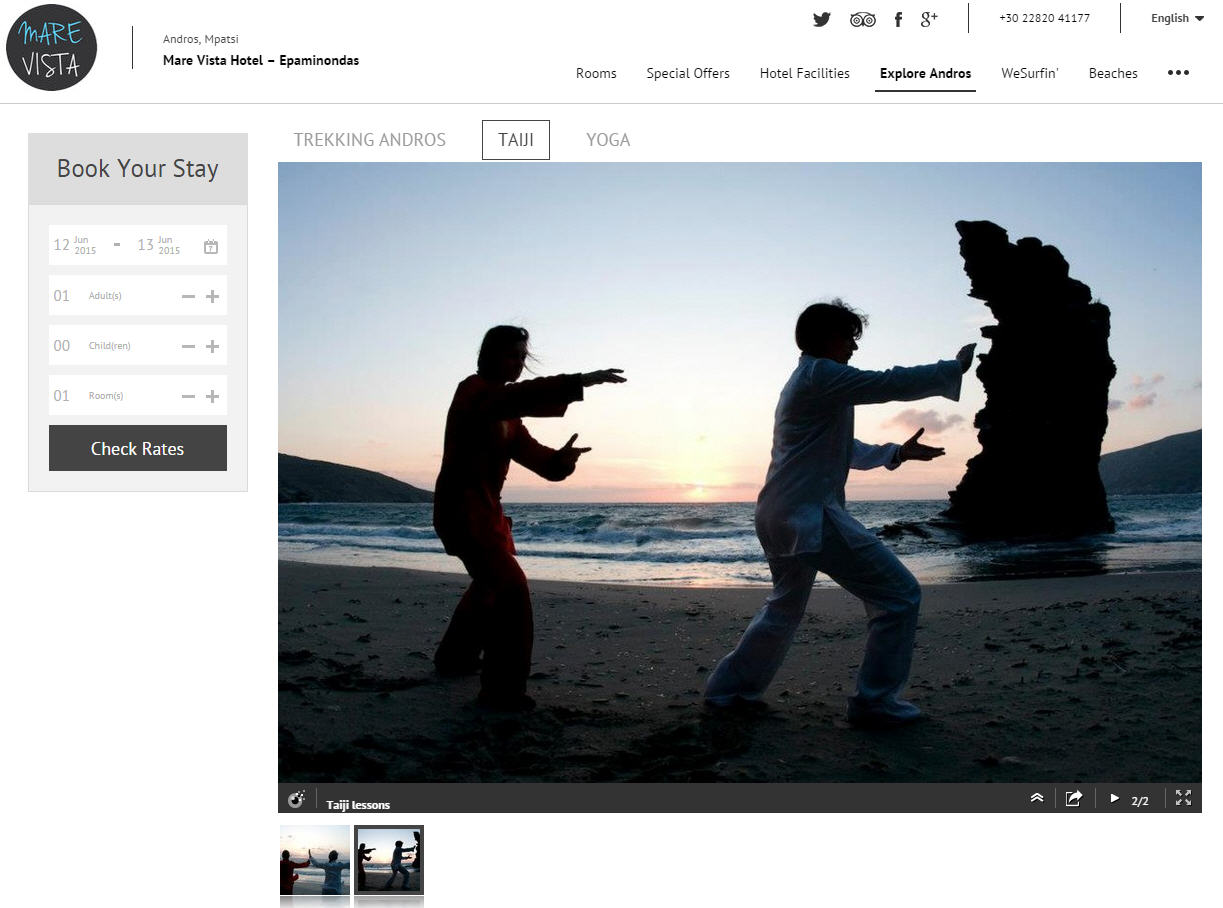 WeSurfin'
As mentioned above, the Mare Vista has a tab on their website called "WeSurfin." Not only is the name of the page enticing for travel shoppers, but the content within the page really tells the Mare Vista's story. It showcases photos of guests engaging in surfing-related activities such as paddle boarding, windsurfing and yoga.
While a picture is worth a 1,000 words, a few words can change its story – and that's why the Mare Vista use compelling captions to add context to their visual story which makes it easy for travel shoppers to get a full sense of what they can expect.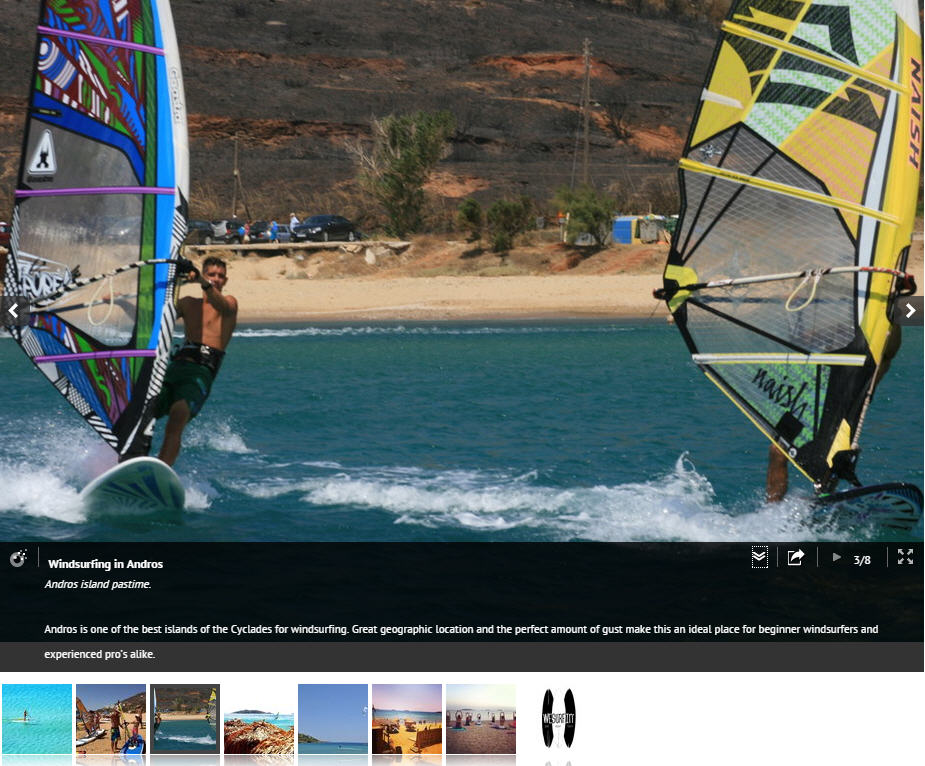 Incredible Work, Mare Vista Hotel Epaminondas!
By focusing on telling their story visually and by following best practices, the Mare Vista is staying at the forefront of the travel shopper's mind.
Visual storytelling can help captivate today's travel shoppers. Ready to get started? Watch our video featuring our Customer Success Coaches as they explain the seven steps to hospitality storytelling success.