All
Superstar Storyteller: Park City Marriott
---
You have a story to tell, a mission statement, a feature, a location or an experience just waiting to be shared. Every hotel is unique and should use its voice to communicate with travel shoppers.
It all starts with the fundamentals – get travel shoppers to view your hotel's multi-media, and use it to amplify your story. Park City Marriott is this week's Superstar Storyteller because they've simply nailed the fundamentals, and they know how to attract and excite travel shoppers with compelling digital media. The role of visual storytelling for Park City Marriott is unmatched – their media is displayed across their brand website and in their VBrochure player, which is syndicated on thousands of online travel channels. Through the use of customized tabs, they're able to further showcase all the features and amenities that makes their hotel special: pool & fitness, food & drink, business services, and more!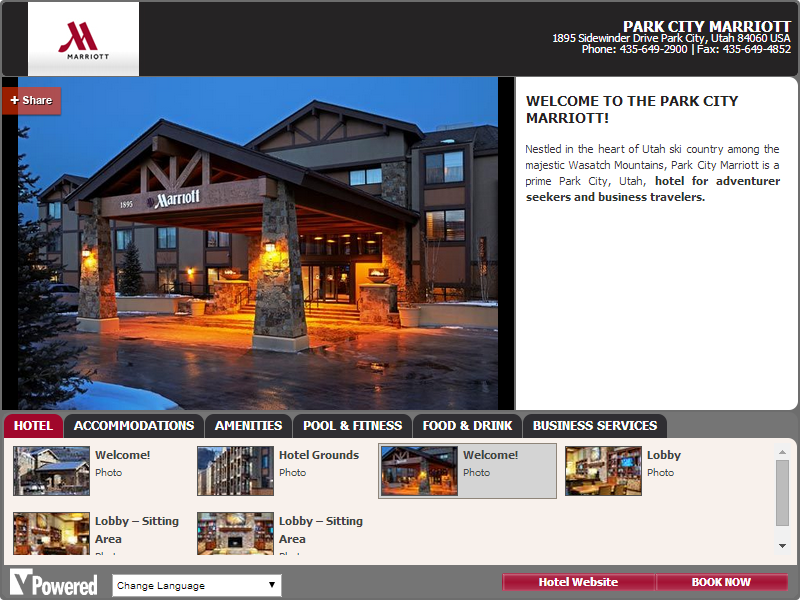 Not only is the Park City Marriott a superstar with visual storytelling, they've also made it easy for travel shoppers who are short on time by bolding the key descriptions next to their photos. Bolding makes all of their text descriptions snackable, allowing more people to quickly scan the text at a glance who may have otherwise skipped it.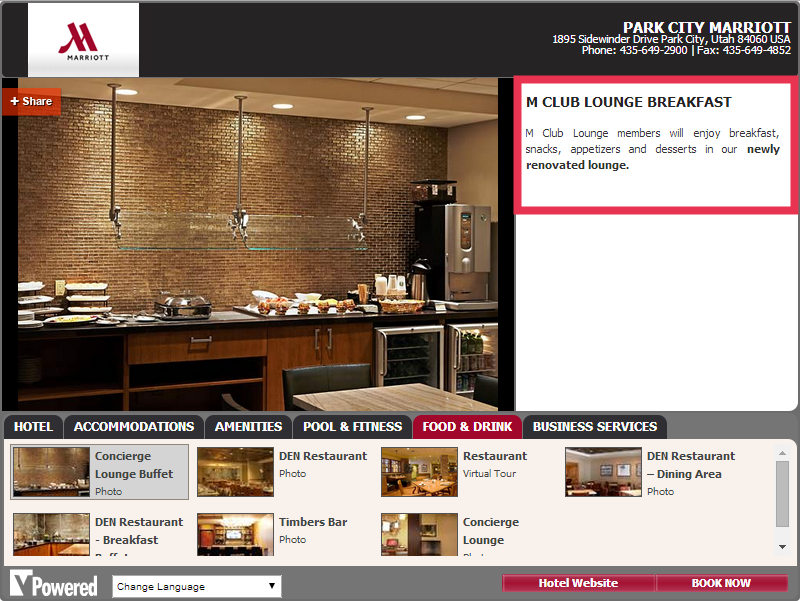 So far so good for this property, but they're not done just yet. The Park City Marriott has excelled at creating engagement on their Facebook page by posting photos of their employees – allowing a more intimate connection between themselves and their guests. They also post updates and photos with special promotions, mouth-watering dishes, and local events.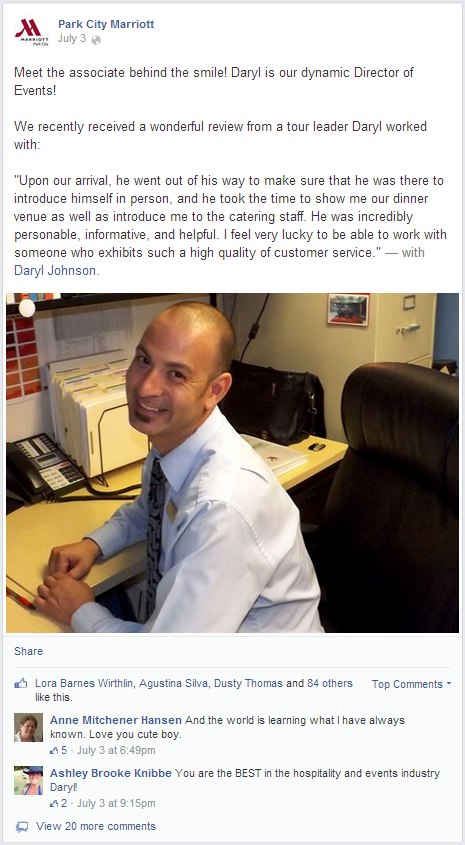 Park City Marriott have opened the visual storytelling floodgates and allowed themselves to foster a powerful emotional connection with travel shoppers. Their digital marketing strategy has truly earned them the title of Superstar Storyteller.
Your hotel can also become a Superstar Storyteller by following in Park City Marriott's footsteps. For more information on how to get started and share your story visually, download our eBook Anatomy of a Visual First Experience: Best Practices for Hotel Marketers.