All
Superstar Storyteller: The King and Prince Resort
---
You have a story to tell, a mission statement, a feature, a location or an experience just waiting to be shared. Every hotel is unique and should use its voice to communicate with travel shoppers.
This week's superstar storyteller is The King and Prince Resort, located on the east coast of Georgia. This property understands the influence of visual storytelling by uploading fresh and unique images, videos, and virtual tours to their website using Leonardo's VPowered Multi-Media Gallery. There isn't a more compelling way to convey a hotel's story succinctly and emotionally than through the use of visual content. The power behind Leonardo's web gallery is that it can support a variety of multi-media within the same player, and it's even optimized with quick media load times for a seamless viewing experience.
Not only is The King and Prince Resort effectively using their web gallery, they're also taking advantage of visual storytelling on their home page. As soon as you reach their website, you are greeted with a wide and stunning visual slideshow that instantly amplifies their story to travel shoppers.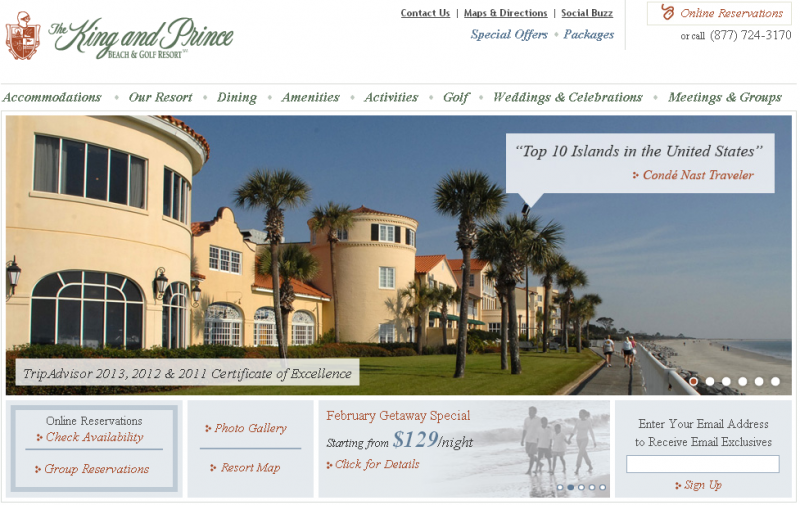 The power of a visual-rich website experience really is unmistakable, especially considering that pages which included a photo, video, and other media saw an increase of 77% in views (MDG Advertising).People are always going to be attracted to visual content since it is easy and fun to consume. Keeping content short and snackable is king among a world of people with an 8 second attention span (National Center for Biotechnology Information), and it will keep travel shoppers compelled to stay on your website. Unlocking your hotel's visual storytelling potential, just like The King and Prince Resort, is easy with Leonardo's VPowered Multi-Media Gallery doing all the work.
Click here to learn more about Leonardo's VPowered Multi-Media Gallery.
Also, for more information on how to share your hotel's story visually, download our eBook: Anatomy of a Visual First Experience: Best Practices for Hotel Marketers.